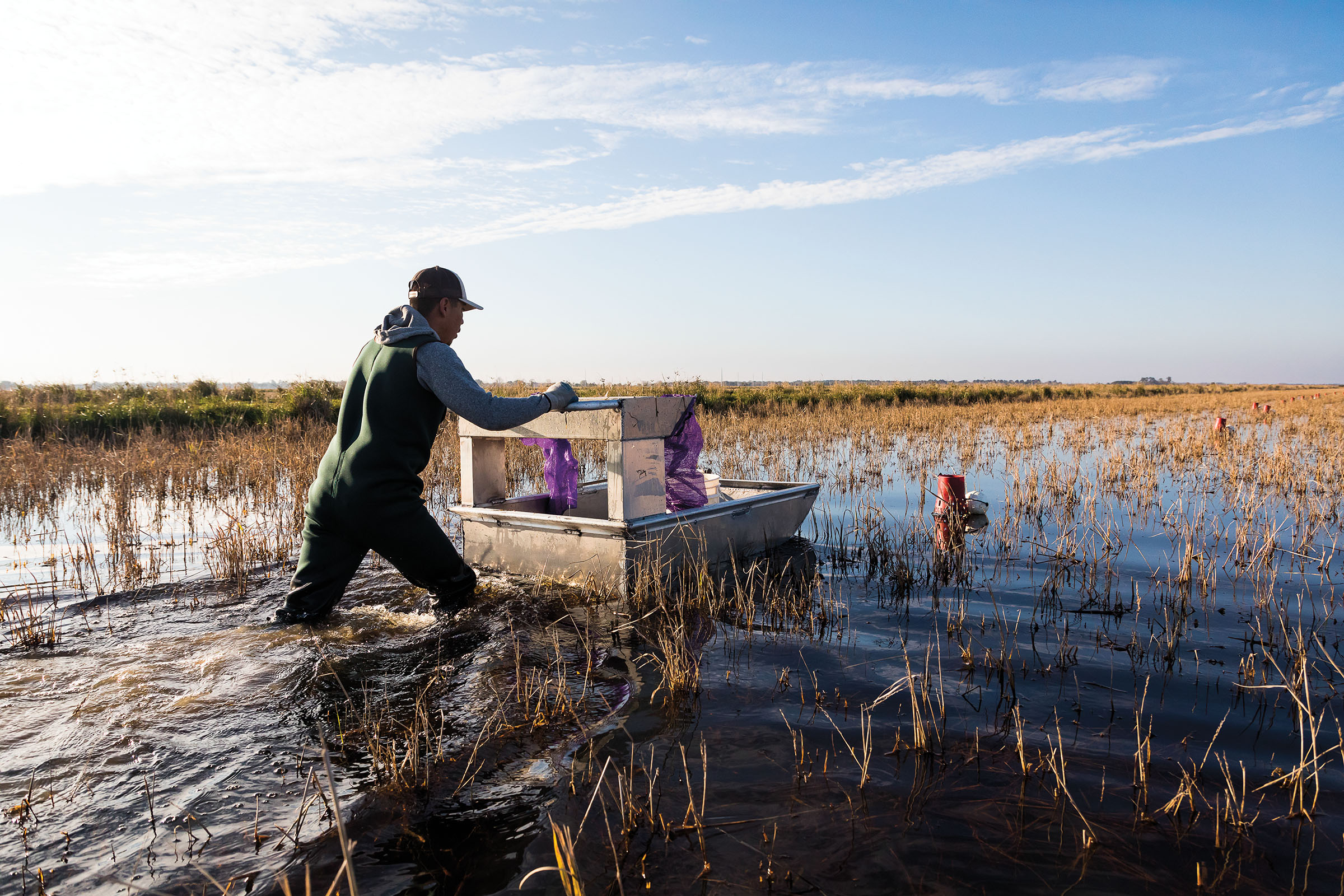 Whether you call them crawfish, crayfish, crawdads, or mudbugs, these feisty little freshwater crustaceans are beloved by growing numbers of Texans. Though crawfish are typically associated with Louisiana's Cajun cuisine, demand for them has increased exponentially around the state over the past few years as more Texans learn about the joys of convivial crawfish boils and restaurant feasts. But where does this burgeoning supply come from, and how do crawfish get from their native muddy habitats to restaurants and countless backyard festivities?
You may not think of crawfish as a crop, but the majority are raised on farms, most often alongside rice in the same periodically flooded fields in Louisiana and adjacent Southeast Texas. Responding to market demands, more and more rice farmers are incorporating red swamp crawfish into their crop rotations. The symbiosis of rice and crawfish makes for an efficient use of land: they thrive in the same conditions, and their production cycles can be alternated seasonally.
"There has been an unbelievable—almost absurd—increase in demand for crawfish, just in the few short years we've been doing it," Karen Reneau says. The retired elementary school principal joined her husband, Charlie Reneau, and son, Will Reneau, in 2015 to run Reneau Mudbugs in Fannett. They're raising crawfish on 600 of their 1,800 acres of rice fields in Jefferson County. Most of her customers are local, but she also sells to a Houston wholesaler.
Crawfish are aquatic animals; in the wild they live in wet areas like swamps and bayous. During the drier summer season, they dig vertical burrows about 3 feet deep where they hatch their young, emerging again to feed and grow with the return of wetter weather.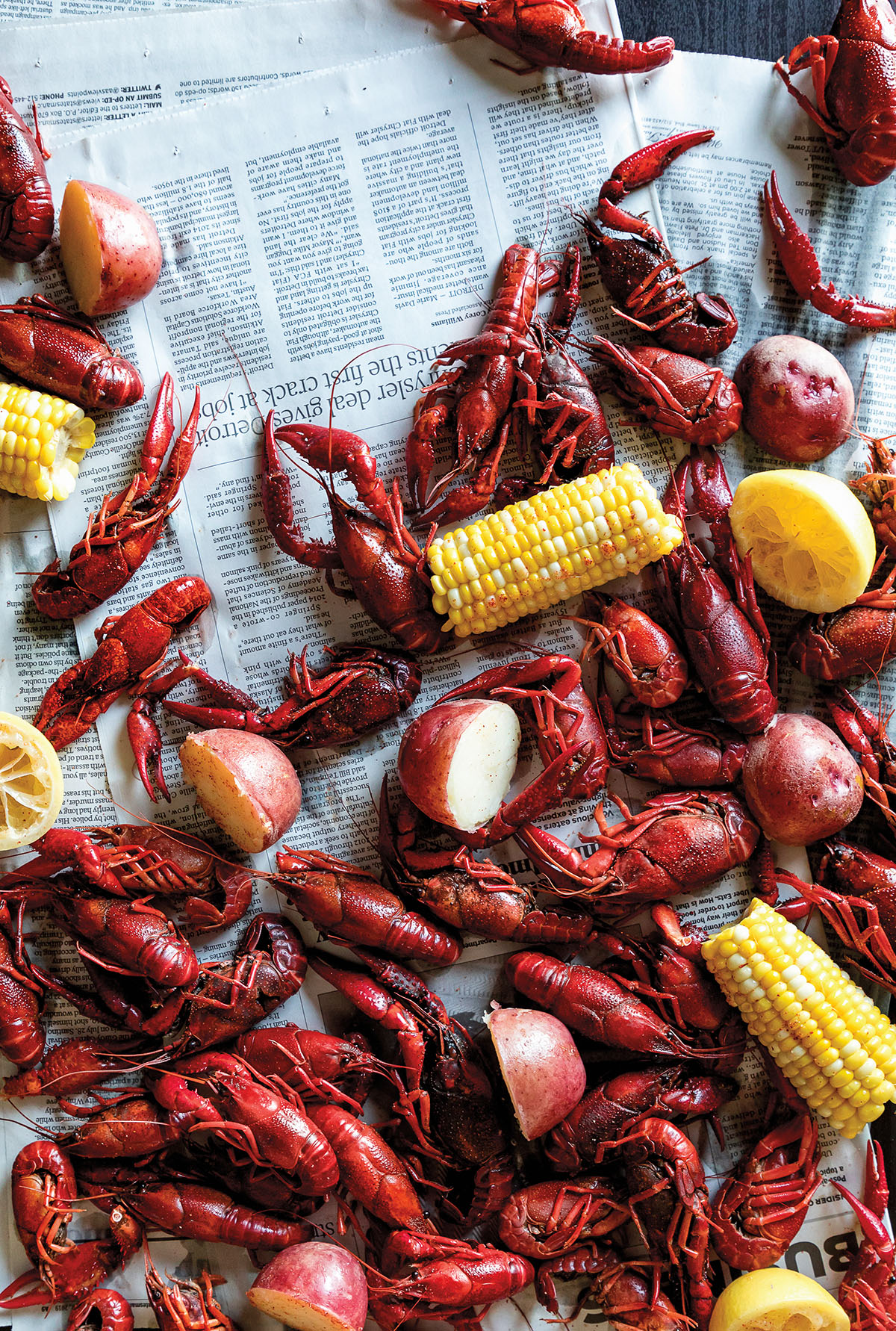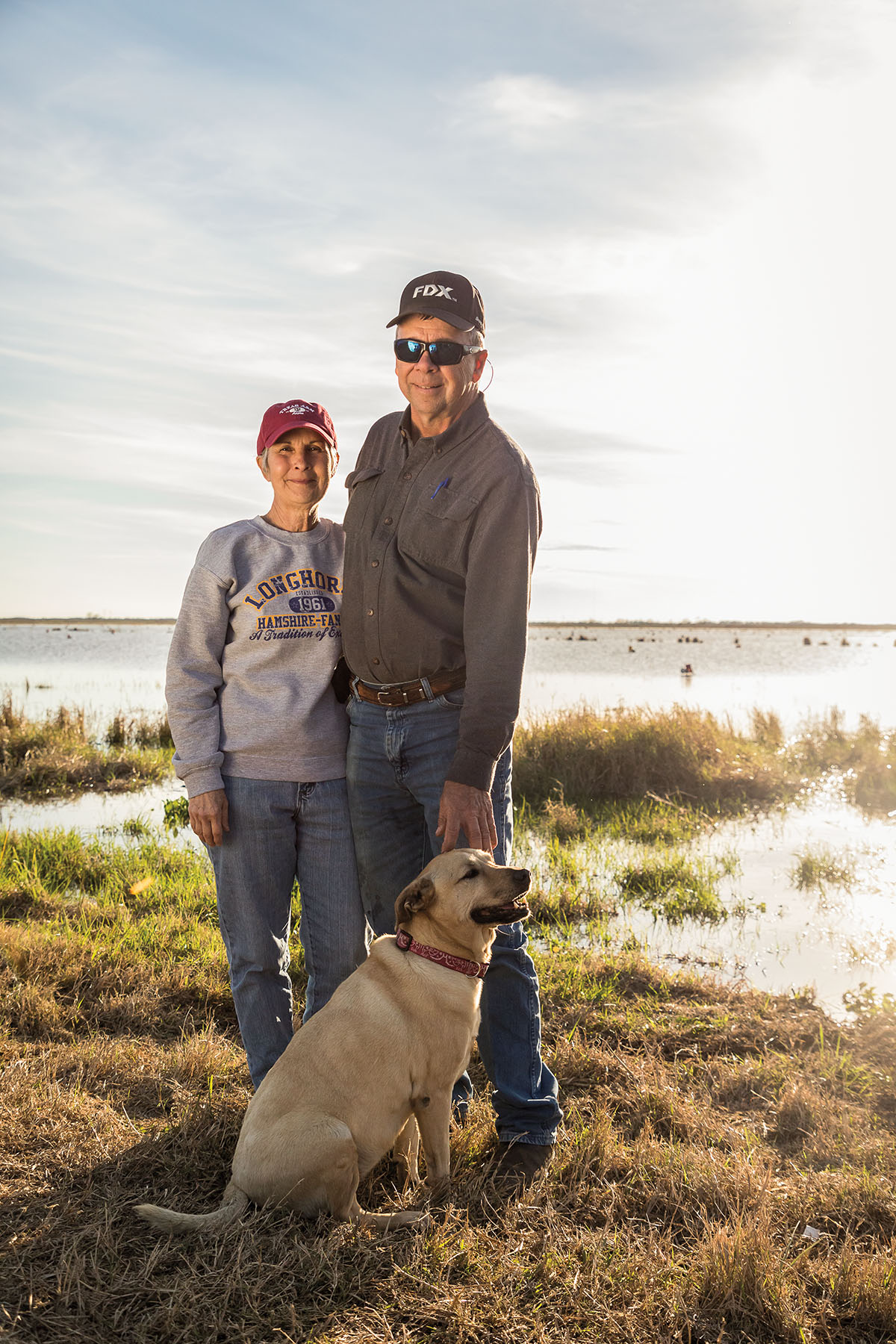 When French-speaking Acadians came to Louisiana in the mid-1700s, they found Native Americans catching crustaceans with game meat threaded on reeds. The Acadians recognized these as small cousins to the saltwater lobsters they'd known in Canada. Until World War II, crawfish consumption was strictly among rural families, but improvements in cold storage and transportation created small commercial markets. By the 1960s, crawfish morphed from wild subsistence food to cultivated staple. An influx of Cajuns into Southeast Texas during the early-20th-century oil boom popularized their cuisine across the Sabine River, and crawfish farming took hold in the region's rice fields. After 1975, Vietnamese Texans, especially in Houston, created additional consumer demand. Despite the increase in Texas crawfish farming, the state remains a distant second to Louisiana—industry experts estimate Louisiana accounts for 90% of U.S. production.
"I sell everything I can get," says Shane Chesson, the owner of Texas Crawdaddy's Inc. in Winnie. He's been farming crawfish since 2000. "I have so many customers, I have to buy from other farmers. We supply restaurants in Austin, Waco, Houston, San Antonio, and South Texas."
To raise crawfish, rice fields are flooded in October. As crawfish emerge from burrows in the fall and winter, farmers stake baited traps 40 to 60 feet apart in the shallow water. Between January and Easter, traps are baited with a fish called pogy. Once the waters reach about 65 degrees, farmers switch to manufactured bait cubes that don't deteriorate in warmer water.
During harvest, farmers travel down rows in continuously moving flat-bottom boats. They pull each trap, empty out the crawfish, rebait the trap, and stake it back in the water before reaching the next trap in the row. It's rhythmic, intensive labor that requires dexterity, coordination, and upper-body strength. Jake Tortorice III of Bayou Best Crawfish in Sour Lake says his crew of 15 harvests up to 10,000 traps a day from 1,900 acres of rice fields. "You wouldn't want to arm-wrestle one of these guys," he says.
Along with so many food industries, 2020 pandemic restrictions caused big problems for crawfish farmers. "When restaurants shut down, I lost about 30% of my business," Tortorice says. "We started selling smaller amounts of already-boiled crawfish because people couldn't get them from restaurants and they couldn't gather in sizable groups for boils. But I'm hopeful that for the 2021 season, people will be able to have larger family crawfish boils and eat in restaurants again."
From the April 2021 issue