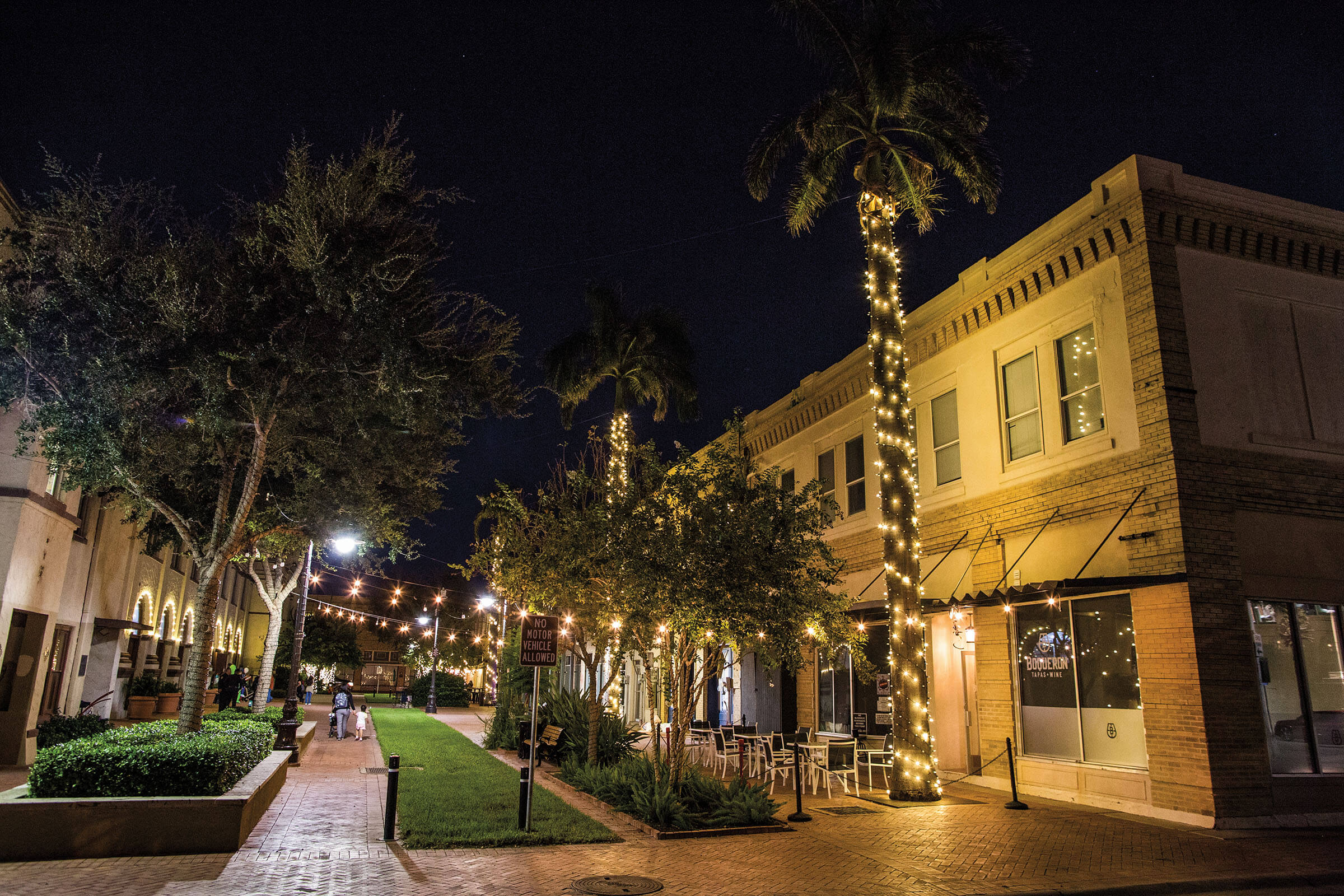 Head to downtown Brownsville these days and the area is almost unrecognizable compared to just a few years ago. Once-vacant storefronts of old buildings are now home to an assortment of locally owned bars and restaurants. People gather around the historic Market Square—a one-block area that served as an open air market years before the city was even a city—for community events, shopping, dining, and performances.
In an area of the Rio Grande Valley that some locals say has been neglected too long, a new generation of Brownsville natives is working to revitalize their hometown. Beloved establishments like the city's 100-year-old Rutledge Hamburgers and Vera's Backyard-Bar-B-Que—known for its underground pit-smoked barbacoa—are joined by an array of newcomers seeking to make downtown a lively, welcoming space for the community. Part of that effort comes from brothers Fabian Limas Jr. and Michael J. Limas, the owners of the recently opened Boqueron, a wine and tapas eatery located on the square; and Las Ramblas, a cocktail lounge next door.
Las Ramblas
1101 E. Washington St., Room A, Brownsville.
Open Tue-Wed
5 p.m.-midnight,
Thu 5 p.m.-1 a.m.,
Fri-Sat 5 p.m.-2 a.m.;
lasramblaslounge.com
Boqueron
1101 E. Washington St., Room B, Brownsville.
Open Thu 5-10 p.m., Fri-Sat 5-11 p.m.;
boqueronwinebar.com
"The future's bright for downtown Brownsville," Michael says. "With all these other businesses, I feel we can build something really special."
Though neither of them has a background in food or beverage—Michael is a financial advisor and Fabian is an attorney—they've enlisted the expertise of well-regarded chefs and cocktail connoisseurs from around the RGV.
The menu at Boqueron, named after a Spanish anchovy, is led by Eugenio Uribe, an Austin-trained chef the Limas brothers poached from McAllen's El Divino. Located on the corner of Washington and 11th streets, Boqueron offers items like New Hampshire oysters, Spanish ham, and heirloom beans from Napa Valley's Rancho Gordo. The wine is curated by Vanessa Treviño Boyd, the RGV's only advanced sommelier and a Brownsville native.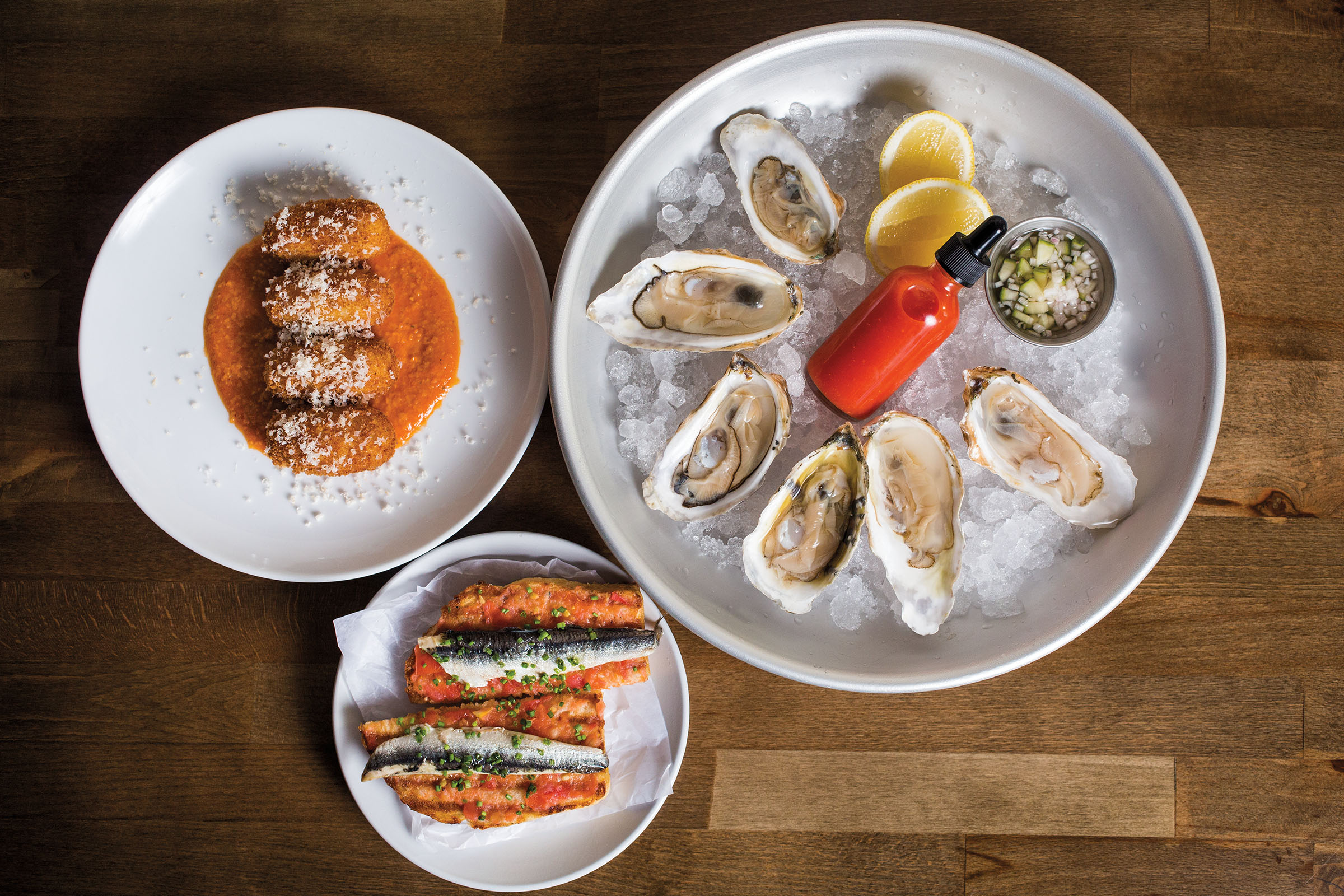 The Limas brothers first entered the nightlife scene with Las Ramblas in May 2019. Nearly everything about the bar draws inspiration from a trip the Limas brothers took to Spain in 2017. They named the bar after La Rambla, a famous street that runs through the heart of Barcelona, Spain. "Essentially like the River Walk in San Antonio," Michael explains.
Riding on their post-vacation high, the brothers took their experiences with Spanish nightlife and spirits and decided to bring some of their trip home with them. At the time, the Market Square's revival was in its infancy, and they snagged a spot along the block.
Las Ramblas and Boqueron face the Market Square Research Center, a stucco Spanish-style building constructed in 1850, three years before the city was incorporated. Inside of Las Ramblas is a small but roomy lounge-style area, decorated with a mix of art by Spanish and local artists. The bar's logo, captured in a mural on the back wall, is a giraffe inspired by Salvador Dali's Burning Giraffe.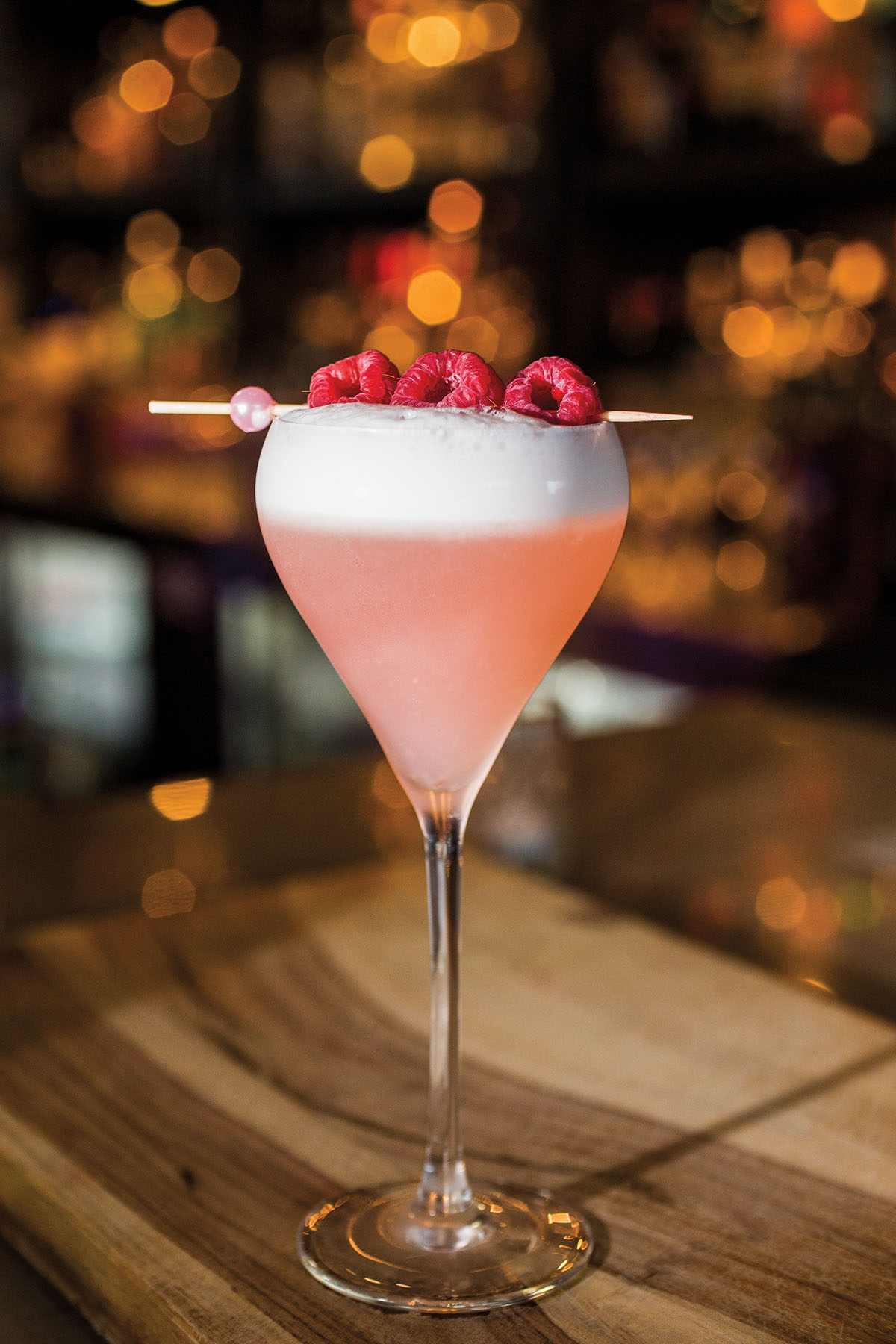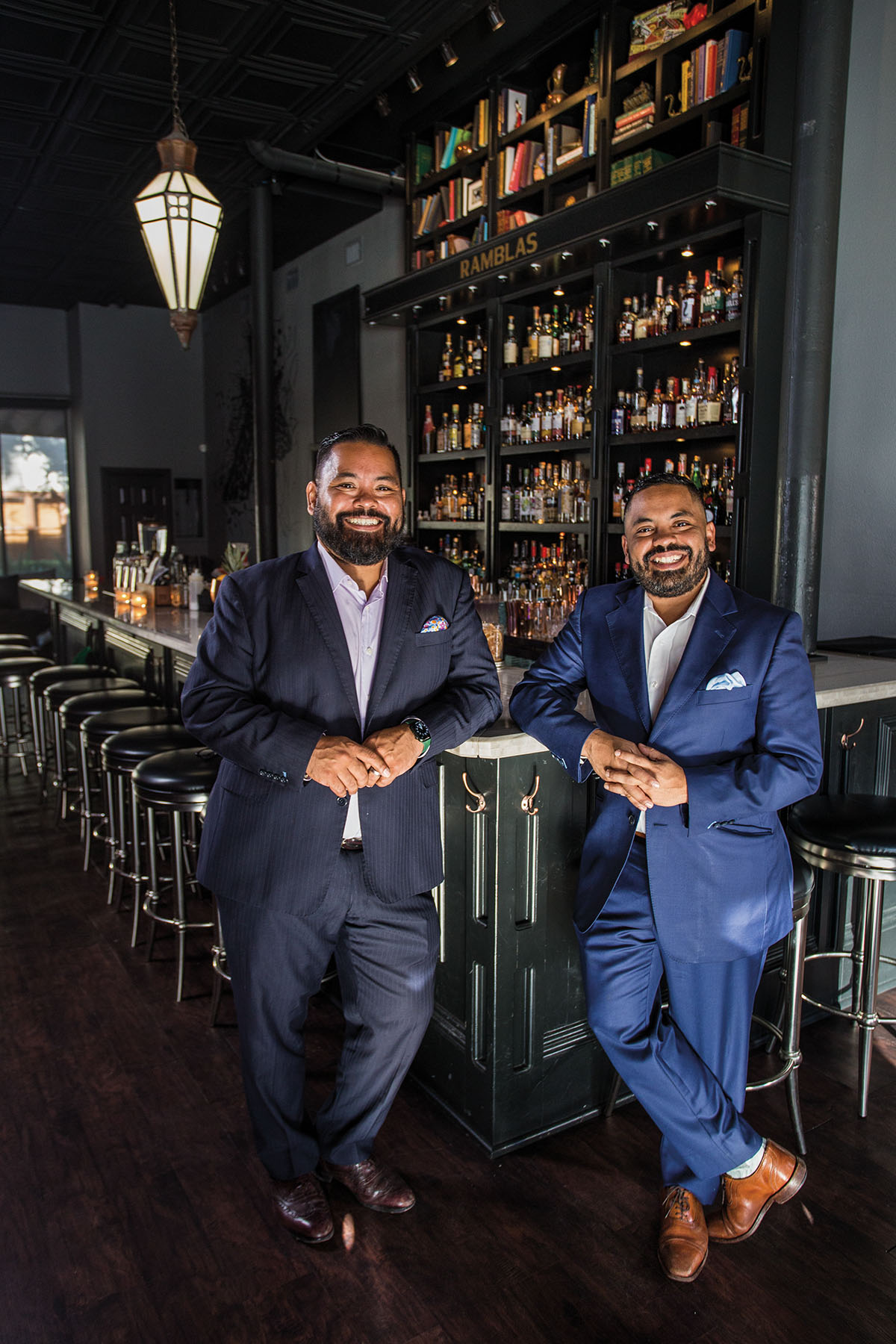 Las Ramblas' extensive drinks menu is the handiwork of cocktail and spirits director and junior partner Chris Galicia, who got his start bartending in Brownsville at 18. He was working in McAllen when the Limas brothers approached him with the idea for Las Ramblas, and he ultimately decided to move back to run the bar in his hometown. "I was kind of skeptical about returning," Galicia says. "But the more I got to know the people that were spearheading this downtown revitalization, the more I became a believer."
With about 40 to 50 cocktails offered, Galicia says they change up the menu about three times a year. The bartenders make use of a sous vide machine—which is more commonly used to cook meats submerged in warm water—to blend their spirits. The cocktails range from classic drinks to more inventive creations crafted by Las Ramblas staff.
"The only drinks we actually put on the house menu are ones that take a little bit more process—that we fine-tuned between myself and the rest of staff," Galicia says.
Michael says Las Ramblas also makes an effort to cater to the community. Galicia hosts "The Liquid Lab," an interactive cocktail-making experience that teaches people the history behind specific spirits and their proper usage. Treviño Boyd also occasionally conducts guided wine tastings, and Las Ramblas has sponsored a few cocktail competitions to raise money for local nonprofits.
"We want to be a resource to those in our community," Michael says. "If they're ever wanting a nice cocktail or have a business meeting, they know there's an establishment downtown where they can take their family and friends."
Michael says he and his team are proud to bring something innovative to their community, especially in an area of the state that is underrated. The brothers are already working on a new full-service restaurant located in the same area. Though they aren't ready to disclose too much detail, the brothers plan to have Uribe as lead on food, Treviño Boyd on wine, and Galicia on liquor. Until then, he invites folks to reintroduce themselves to downtown.
"Seeing people enjoy an anniversary drink, or some sort of accomplishment, I think that's where it hits home for me," Michael says, "that we've produced something that brings a lot of joy to other people. "
Get the recipe
Fernet Punch
We asked Las Ramblas to whip up a cocktail specially fit for the winter holidays. Whether you're hosting a Christmas party or ringing in the new year, this creamy dessert beverage is an easy go-to. Use a bourbon of your preference, add a mint sprig for a fresh taste, and drink up.
From the December 2022 issue