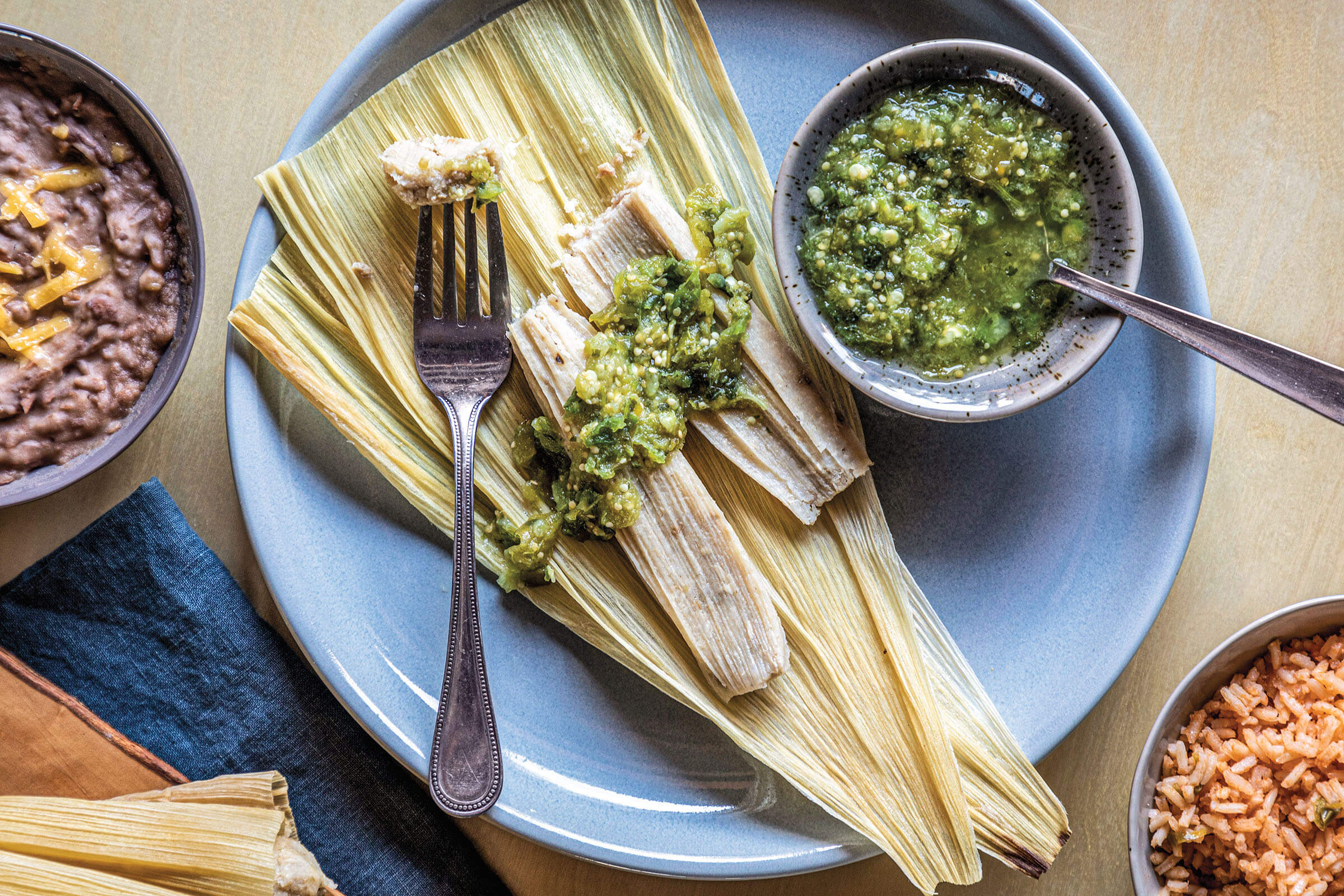 I
t was 2006, and I was the new gringo on the block. I'd recently married a San Antonio girl—"Puro Southside," as they say—and she was taking me home for my first Christmas tamalada. These tamale-making parties are a holiday tradition among many Latino families in Texas, but the event was new to me. A proper tamalada is, first and foremost, a communal affair. It's a combination assembly line and family reunion. There are hours of gossip, usually about a relative who isn't present, shaggy-dog stories, well-worn jokes, and fond remembrances. And beer. Lots of beer.
Delicious Tamales
1330 Culebra Road, San Antonio.
Open Mon-Sat
8 a.m.-6 p.m.,
Sun 8 a.m.-3 p.m.
210-735-0275;
delicious
tamales.com
But Herlinda Lopez-Wood says she never got to enjoy tamaladas. She spent every holiday season working on the line of her family's business, Delicious Tamales, a retail kitchen that cranks out a mind-boggling 3.4 million tamales each year. Customers can pick up the goods at storefronts in San Antonio and Austin or get them shipped right to their door.
"My tamalada tradition was here at the factory," says Lopez-Wood, who now co-owns the company. "I've been working here since I can remember—maybe 6 or 7 years old. There's no such thing as child labor when you have a family business."
Tamales—composed of corn masa and a meat or bean filling, wrapped in a banana leaf or corn husk, and then steamed—are like little gifts of their own. Tamale-making is a year-round affair at the Delicious factory on Culebra Road in San Antonio, but starting in September, the production ramps up to DEFCON 1 levels.
"It's a labor of love," says Valerie Gonzalez, Lopez-Wood's business partner and mother.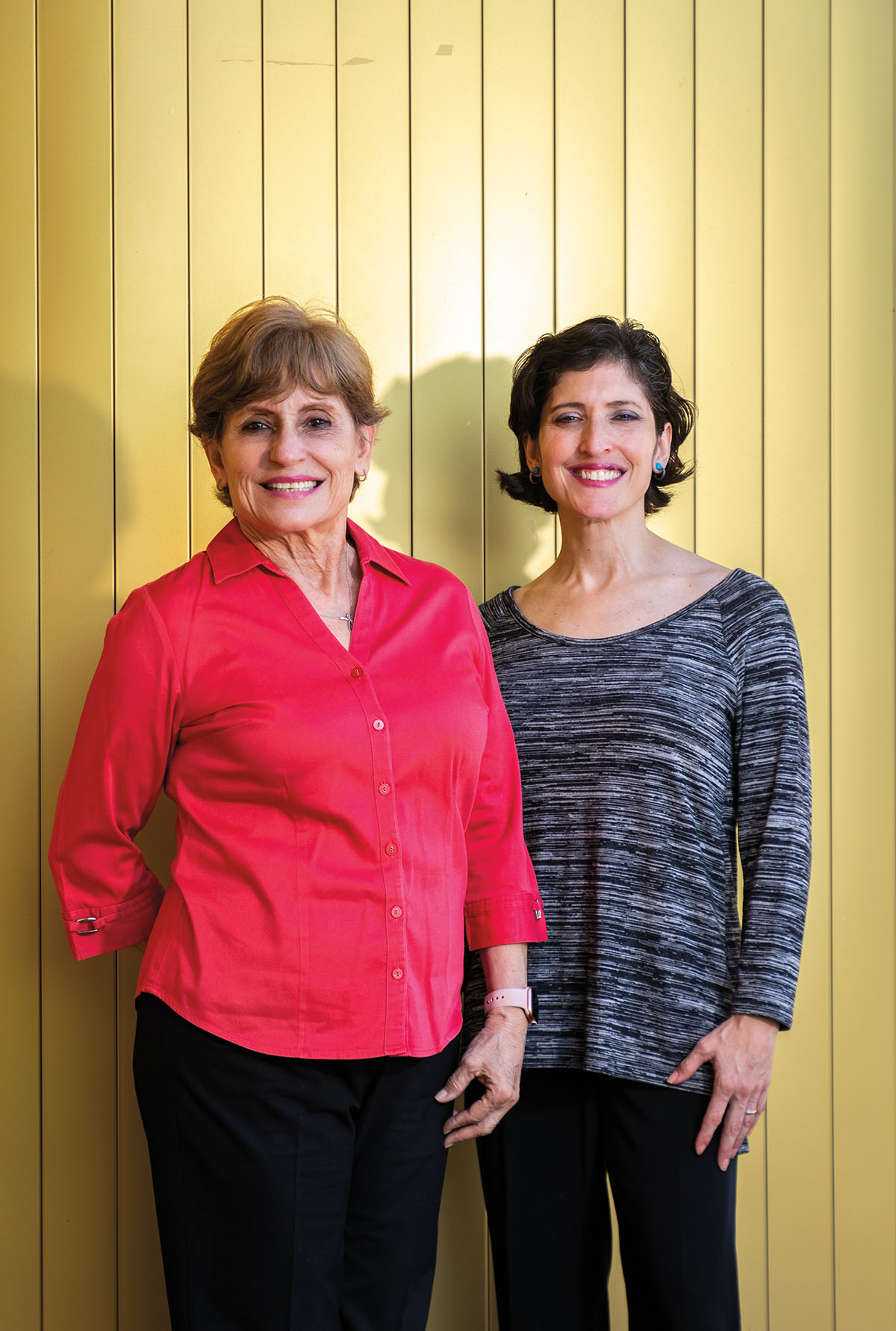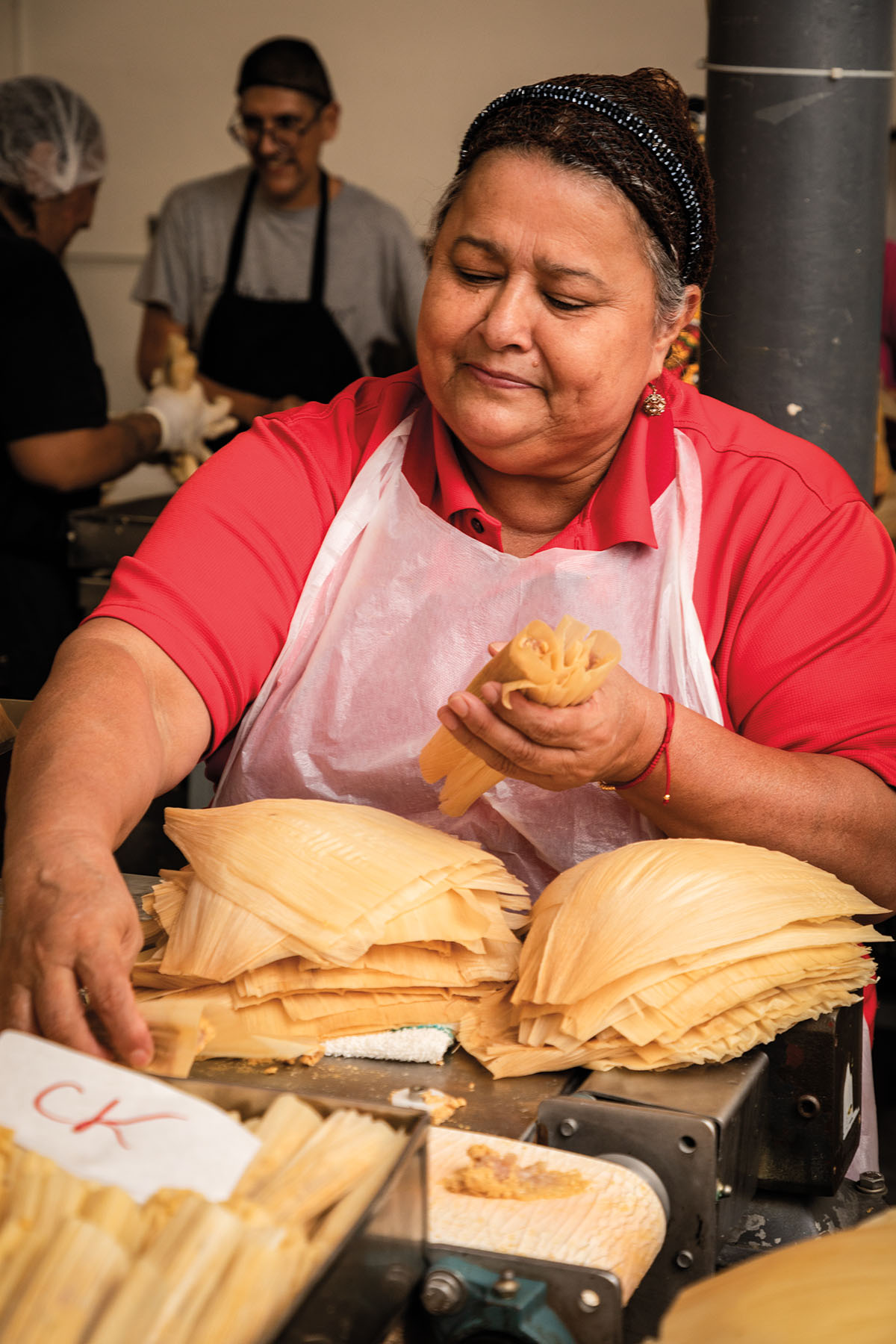 Emphasis on "labor." The original Delicious Tamales was a literal mom and pop operation founded in March 1980 by Gonzalez and her then-husband with $500 in seed money. Today, Delicious boasts six San Antonio locations and has expanded operations to two stores in Austin. Along with tamales, the company—which now has about 40 employees—also makes and ships other Tex-Mex foodstuffs, including carne guisada, picadillo, salsas, and barbacoa, nationwide.
Opening a Mexican food enterprise in San Antonio is not for the faint of heart. There are at least 10 Hispanic eateries within a mile in either direction of the Delicious factory—a frutería, a barbacoa joint, a Mexican grill, a handful of taquerias, a pollo asado trailer turning out roast chickens, and Tex-Mex restaurant El Original Asadero #1 across the street. But Gonzalez knew staying true to tradition would make them stand out.
"We make the tamales in a very authentic way," she says. "We cook and grind our corn the old-fashioned way, unlike a lot of places that take a shortcut of using freeze-dried corn." The process at Delicious involves an enormous mechanical metate using two discs of lava stone.
"The traditionality and quality of how we do everything is our key to success," Lopez-Wood adds. "We don't cut corners. It's still done the same way from day one until today. The quality is consistent."
That consistency and quality build loyalty. Singer, songwriter, and actress Patricia Vonne grew up in a large San Antonio family and swears by the brand. "Delicious Tamales is an absolute treasure and a family favorite," she says. "My family always has a stash in our freezer for family gatherings—nine siblings and 20 nieces and nephews."
The Alamo City has its own tamale traditions. San Antonio's famous Chili Queens hawked tamales on downtown plazas from the 1880s to 1940. Gerald Ford's dreams of remaining president were dashed (at least in Texas) when during a 1976 San Antonio campaign stop, he bit into a tamale in front of reporters' cameras without removing the signature corn husk. There's even a beloved local play, Las Nuevas Tamaleras, about three women's comical first attempt at throwing a tamalada. The play has run annually since 1993.
Then, of course, there's Christmas, when tamales are ubiquitous in San Antonio, the Rio Grande Valley, Houston, and elsewhere. "The tamales have been a tradition in the Hispanic community forever," Gonzalez says. "But now it's cut across all cultural lines. It's everybody. If you don't have tamales for Christmas, you're not a true Texan. It's like fruitcake was back in the '50s."
Delicious does not offer kosher tamales for Hannukah—there's probably that pesky issue of the lard that is a central ingredient in the masa. They do, however, have a Southwest vegetarian tamale, made with canola oil, along with 13 other varieties including sweet tamales with coconut, raisins, and pecans.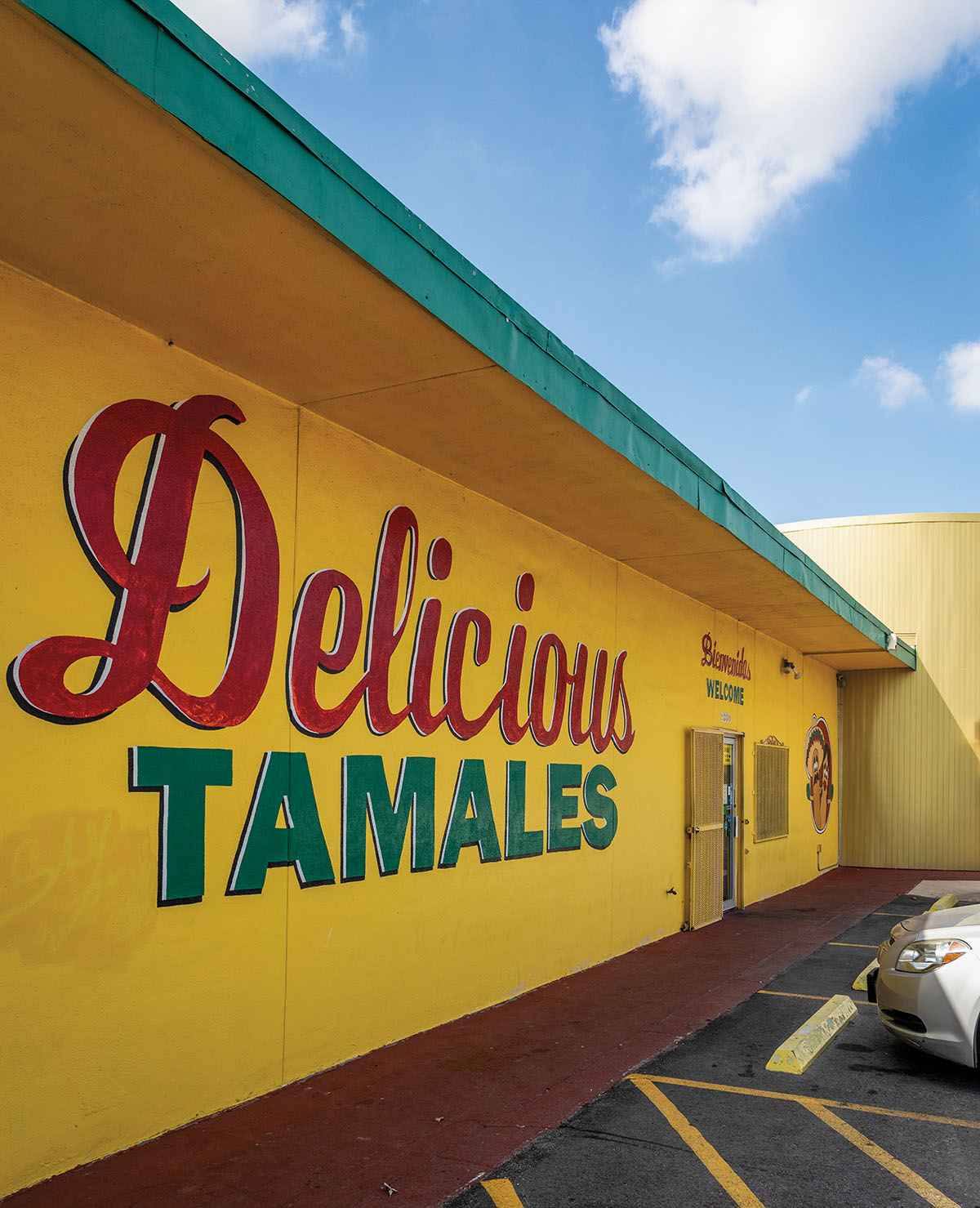 Along with the original location, Delicious Tamales has five other locations in San Antonio and two locations in Austin. Online orders ship nationwide. Order by Dec. 10 to make the online holiday deadline. Walk-ins are welcome until 4 p.m. on Christmas Eve.
Today, Gonzalez and Lopez-Wood serve as co-presidents of the company, joining a small group of female-owned food entities in Texas. There's Delia Lubin, who founded Delia's, a popular chain of tamale restaurants in the Rio Grande Valley that has expanded into San Antonio. And sisters Reyna and Maritza Vazquez built their Veracruz All Natural taco empire from a food truck to a chain of brick-and-mortar stores in Austin. "It's still very much a man's world, both in the restaurant industry and especially in the Hispanic restaurant industry," Lopez-Wood observes. "Female ownership sets us apart, but it also makes us that much better. Our business is run very smoothly, and we pride ourselves on that. We're both well-educated, assertive, independent women. What you see is what you get."
There's hard-won pride behind those words—and an implied sense of obligation. The pair has hosted students from nearby Our Lady of the Lake University to answer questions about building a business. Gonzalez also sponsors an annual scholarship for her high school alma mater in her hometown of Laredo. And Delicious Tamales offers special fundraising deals to high schools, middle schools, and nonprofits across the state.
"You struggle so hard to be successful in life that you've got to reach out and help the person below you, especially another woman," Gonzalez says.
The mother-daughter duo is already preparing the next generation of female tamale makers. Lopez-Wood has two daughters, a 4-year-old and a 9-month-old. "I'm waiting for the [older one] to get a little bit bigger, and I'm gonna get her around that tamale machine," she says. "That's the next line of tamale makers."
From the December 2023 issue