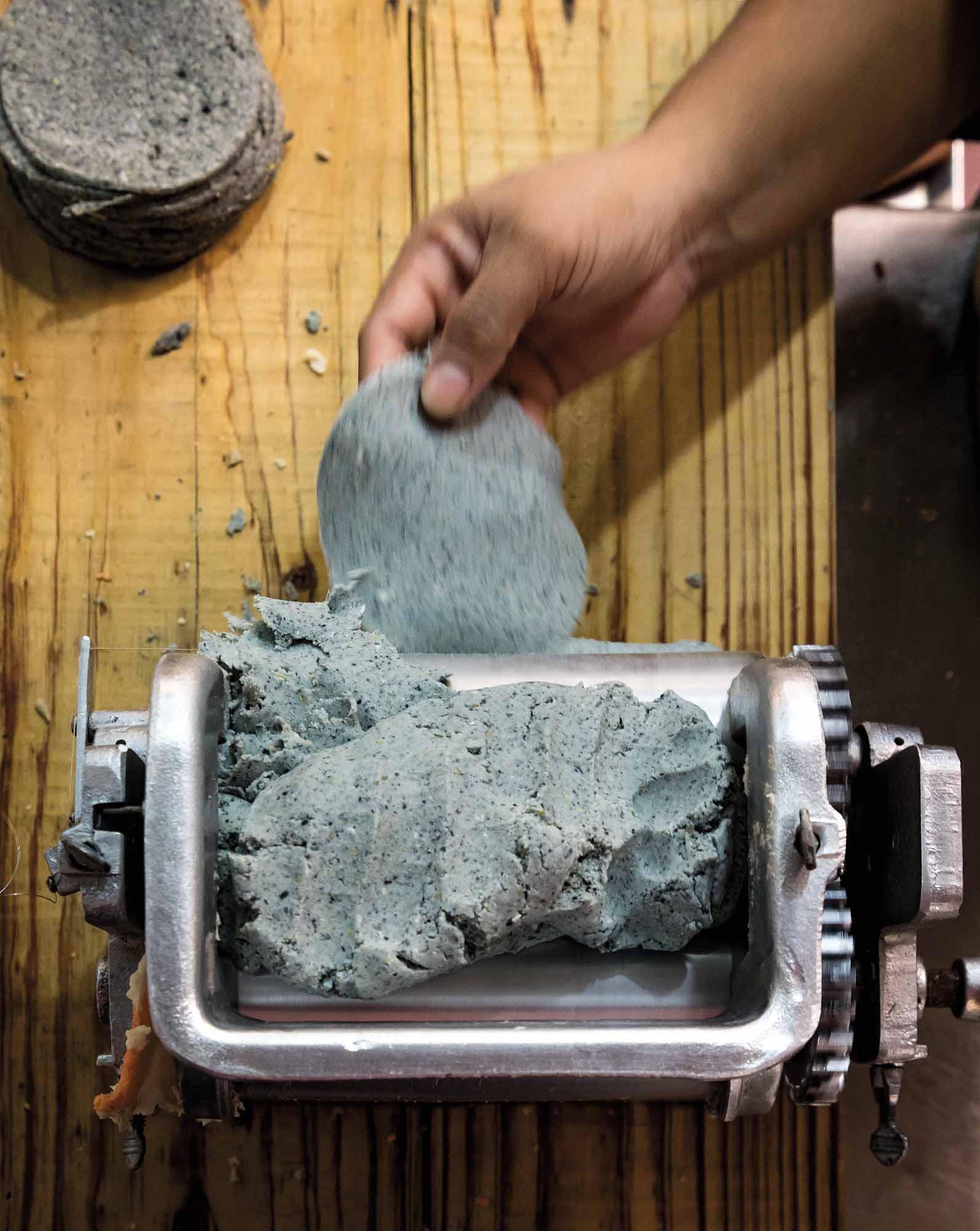 According to chef Larry Delgado, you haven't really tasted a tortilla unless you've tried one made from freshly milled corn and prepared using a technique that predates the Aztecs and Mayans.
At Salomé on Main, the restaurant Delgado opened this spring in McAllen, the chef soaks millennia-old corn varieties overnight in an alkaline solution of slaked lime, a powdered version of the limestone bedrock underlying most of Mexico. This process, known as nixtamalization, removes the tough outer hull of the corn kernels, unlocking the rich nutrients and flavors inside. The next morning, Delgado grinds the treated corn into dough for tortillas as well as traditional Mexican delicacies like dish-shaped memelas, oval huaraches, and Oaxacan-style tamales wrapped in steamed banana leaves.
Salomé on Main's tortillas contain no preservatives and arrive to the table fresh off the comal, or griddle. Depending on the type of corn and seasoning, they are blue, red, or golden. If you like, you can order a pile accompanied by a sampler of traditional Mayan mole sauces—only one of which is the best-known chocolate variety.
"You can smell the difference," Delgado says of the tortillas. "You can taste the difference. And the texture is different. You know what you're eating, and I know what I'm serving to you."
Salomé on Main is one of a growing number of Texas restaurants with menus focused on nixtamalization and other pre-Colombian cooking techniques. Inspired by a similar movement currently happening in Mexico, chefs are creating thoroughly contemporary dishes by looking back to the very-distant past.
"Early on, we were deeply into trying to move forward by using modern techniques," says Rico Torres, co-creator of Mixtli in San Antonio. Housed in an intimate converted train car in the Olmos Park neighborhood, the restaurant started its use of in-house nixtamalization when it opened in 2013. "Real quick we figured out going backward was the key—rescuing and preserving these beautiful traditions that have been overlooked, overplayed, or changed."
Mixtli's menu changes completely every nine weeks, allowing Torres and partner Diego Galicia to spotlight specific regions and themes such as Oaxaca, the Yucatán peninsula, and contemporary Mexican cuisine. The restaurant has only 12 seats around a single rectangular dining table, directly adjacent to the open kitchen. Diners converse freely with the chefs, who are happy to share the wealth of research that goes into each of the 10 courses.
"We tell guests when they arrive that mixtli means cloud in Nahuatl [the language of the Aztecs]," Torres says. "We like to say that our menu travels the way clouds travel, putting a laser focus on small parts of Mexico, so we can really examine it."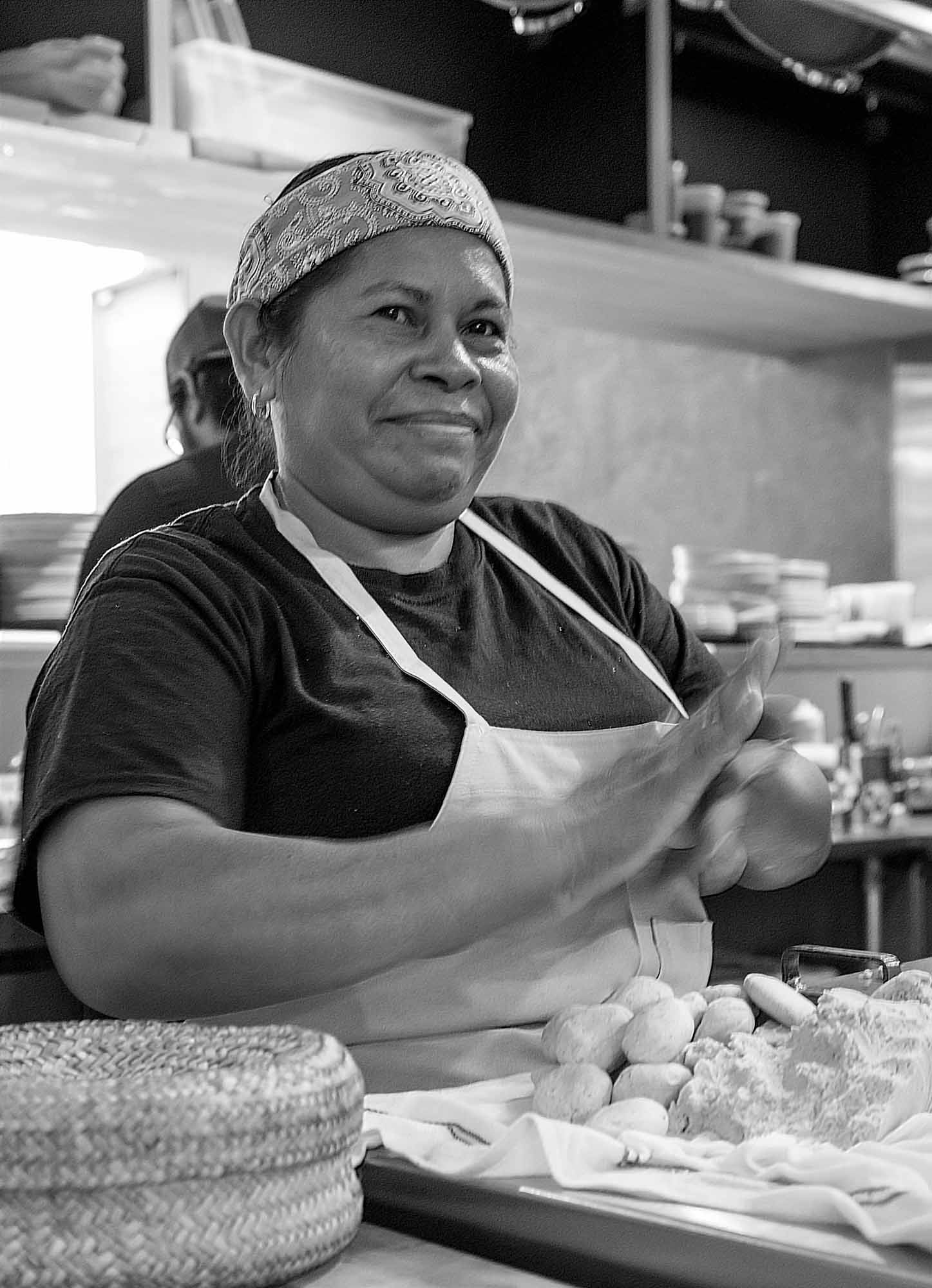 Tradition inspires Mixtli's spirit of innovation, an approach embraced by other chefs across the state. At Suerte, which opened last year in East Austin, chef Fermín Núñez's nixtamal-focused menu dispels any preconceived notions of Mexican food. A standout is the visually striking heirloom bean tamal, stuffed with finely diced beet picadillo and topped with a beet-feta cream sauce. Also not to be missed: the wide selection of tequilas and mezcal, and a refreshingly light side dish of peaches, mangos, queso fresco, and the traditional herb hoja santa.
Back in McAllen, Delgado attributes this explosion of interest in pre-Colombian cooking to a broader desire to revive lost or neglected culinary traditions across the globe. But in Texas specifically, he also saw an autobiographical component.
"We're using ingredients that haven't been used at a lot of restaurants, but that our abuelitas used," says Delgado, who rediscovered the traditional flavors of his borderland childhood during a trip to Mexico City in 2015. "Cooks like me want to bring our heritage back. We're coming full circle with our own journeys."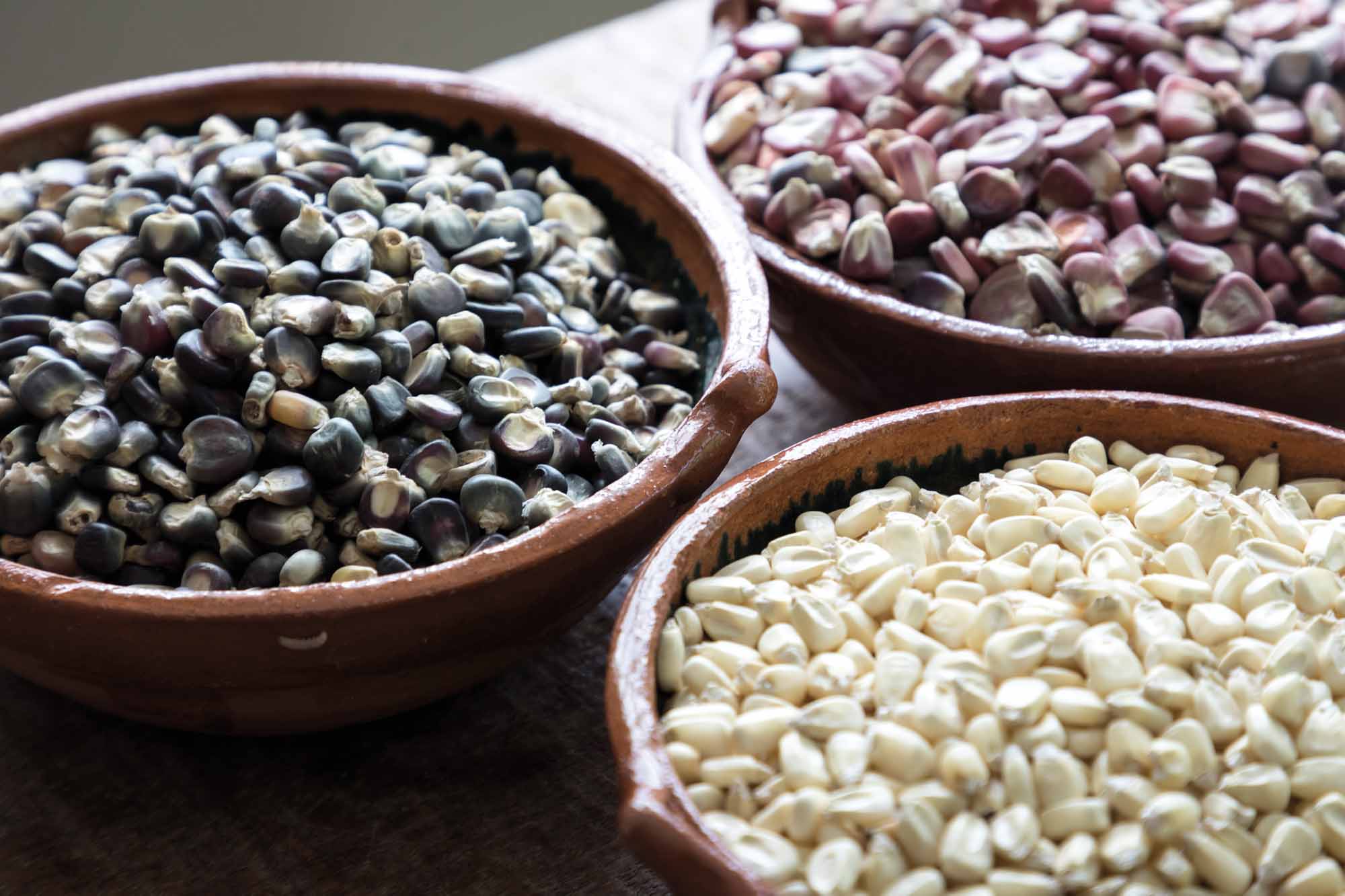 From the December 2019 issue