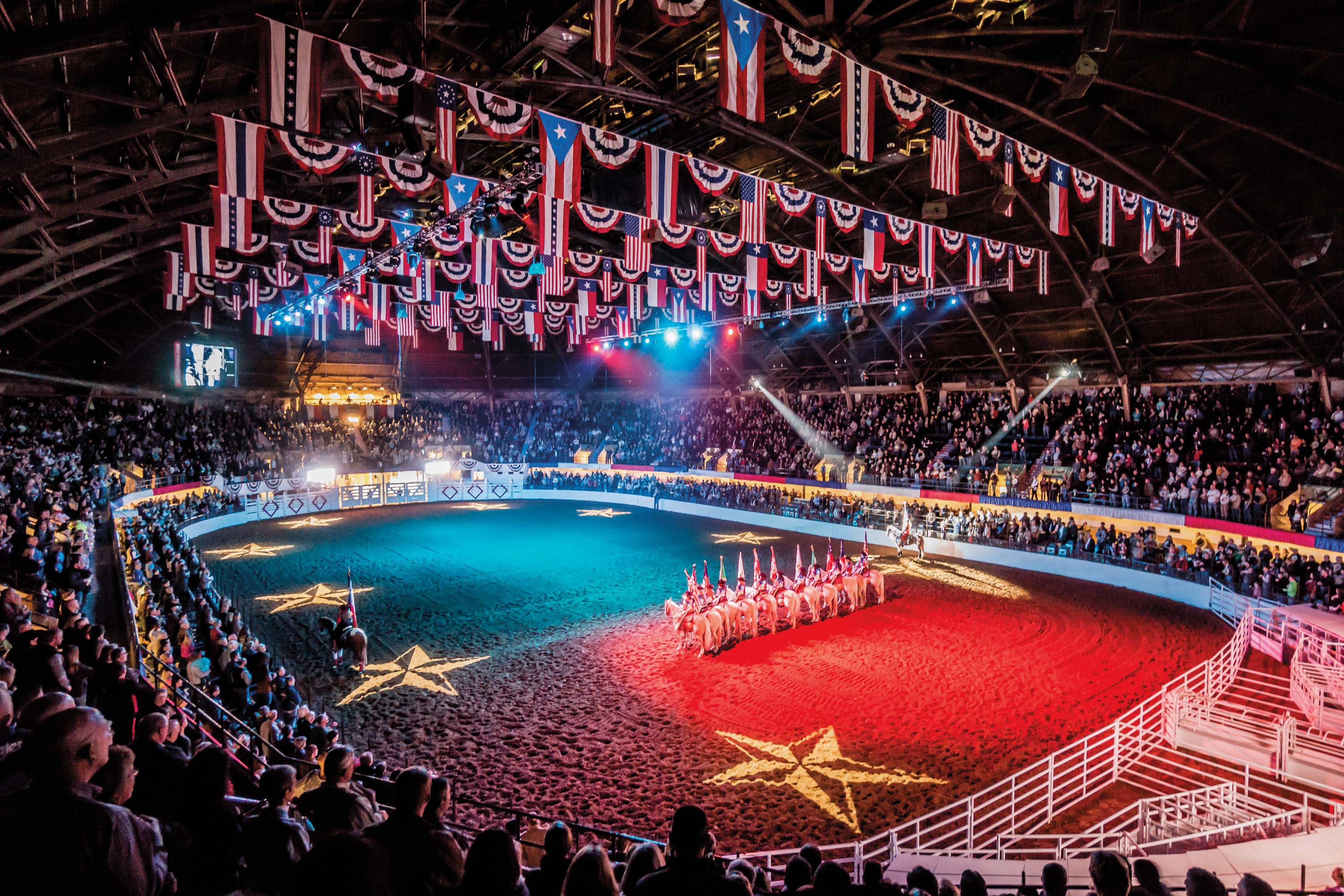 What kind of Texan are you if you've never been to a rodeo? You've no doubt been to a football game, a barbecue, a bluebonnet patch—Texas rites of passage—but what about the most Texan thing of all? Seriously, if you're one of the many who consider Larry McMurtry's cattle-driving epic Lonesome Dove our state's sacred text, shouldn't you treat livestock like holy cows?
Embrace our cowboy heritage at this year's Fort Worth Stock Show & Rodeo. The 23-day affair, from Jan. 17 to Feb. 8, was conceived in 1896 as an economic driver for the newly formed Stockyards and in recent years has drawn roughly 1 million visitors annually. This year, the show moves from its longtime home, Will Rogers Memorial Center, to the new Dickies Arena, a $540 million, 14,000-capacity Art Deco showstopper. The building shares fancy amenities on par with its big brother 20 miles to the east, Dallas Cowboys' AT&T Stadium, with a public art program and a Jumbotron featuring four 25-by-38-foot video screens.
Fort Worth Stock Show & Rodeo, at Dickies Arena,1911 Montgomery St., Fort Worth. 817-877-2400; fwssr.com
For clueless city slickers, there are plenty of events on the schedule that don't even have much to do with rodeoing. For instance: the Celebrity Goat Milking Contest, western music and cowboy poetry, the Premier Texas Longhorn Sale, the Ag Robotics Challenge, and mutton bustin', the madness that ensues when children ride sheep as if they were bulls or broncs.
Apologies to the families who have gone to the rodeo for years, but for the rest of y'all: giddyup.
From the January 2020 issue