2023

Travel Bucket List
Mark your calendars and gear up for a year's worth of Texas adventures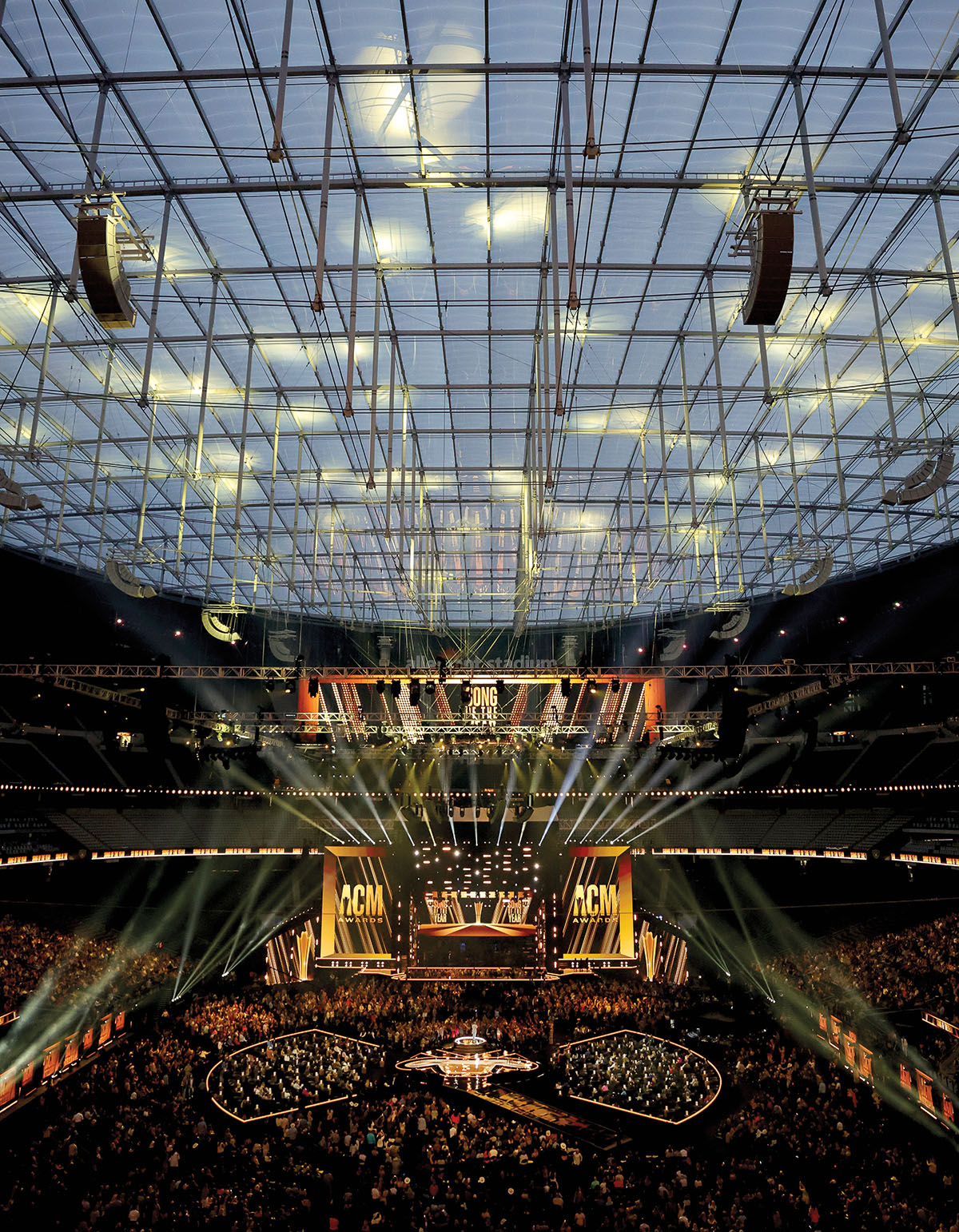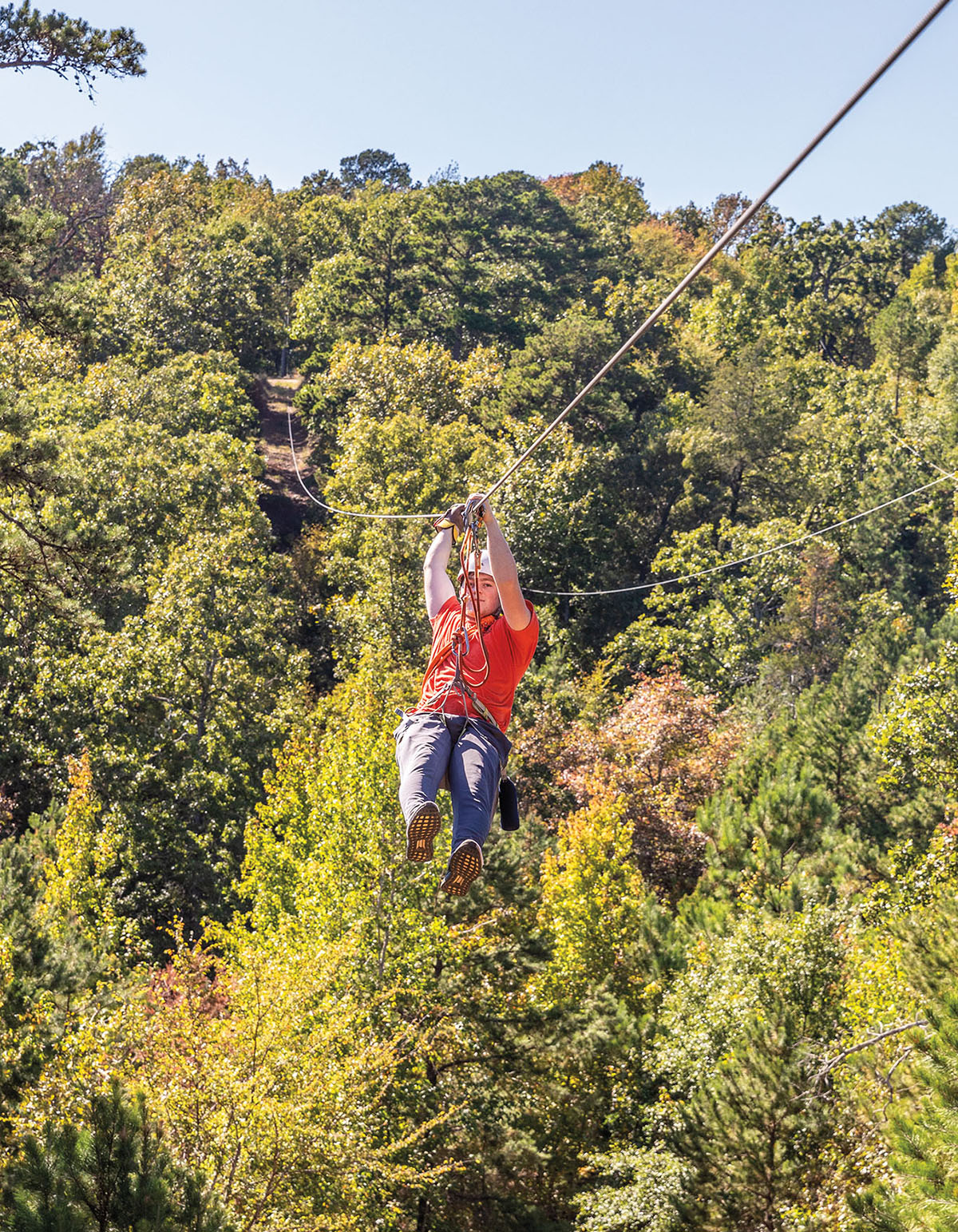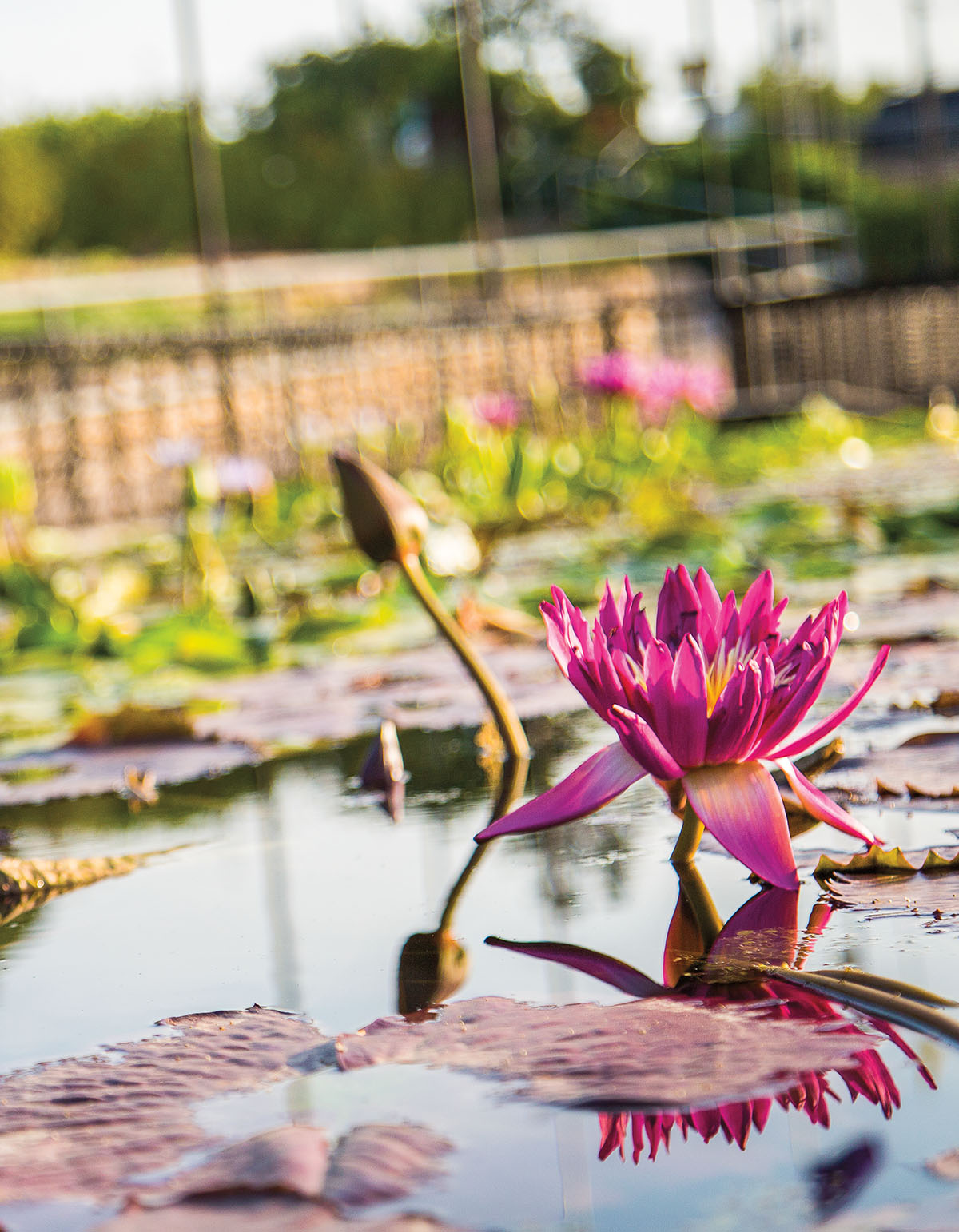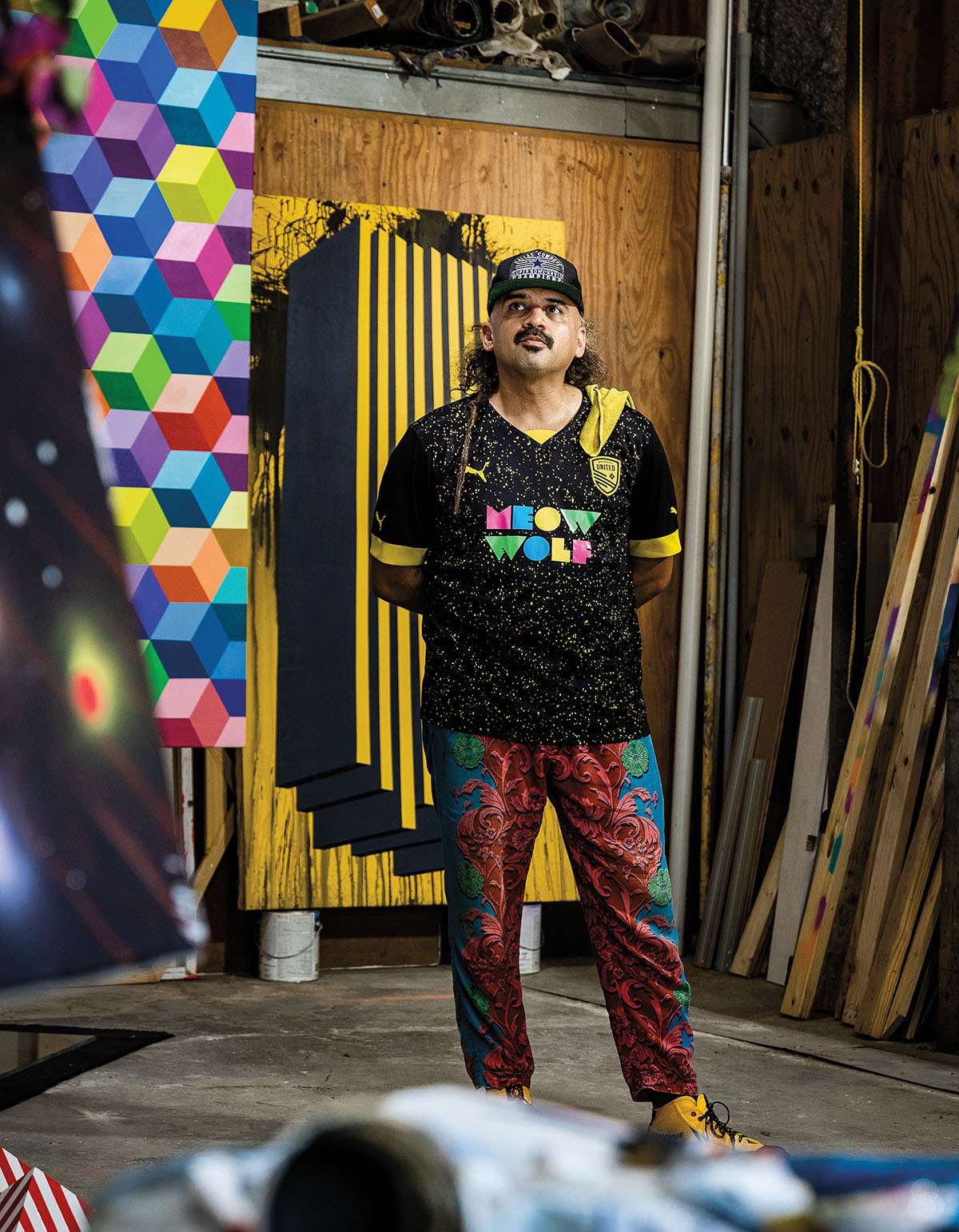 T
There's never a shortage of options for new escapades across the largest state in the lower 48. With Texas' bounty of landscapes, people, foods, and cultures, it can be hard to know where to begin. To provide a little travel inspiration for your new year, we've chosen a bucket list activity for each month. Find old treasures shining anew, artistic happenings too exciting to ignore, and fanfare in unexpected places. While the square mileage of our state might make hitting all 12 a challenge, this is Texas, and we've got to dream big, right?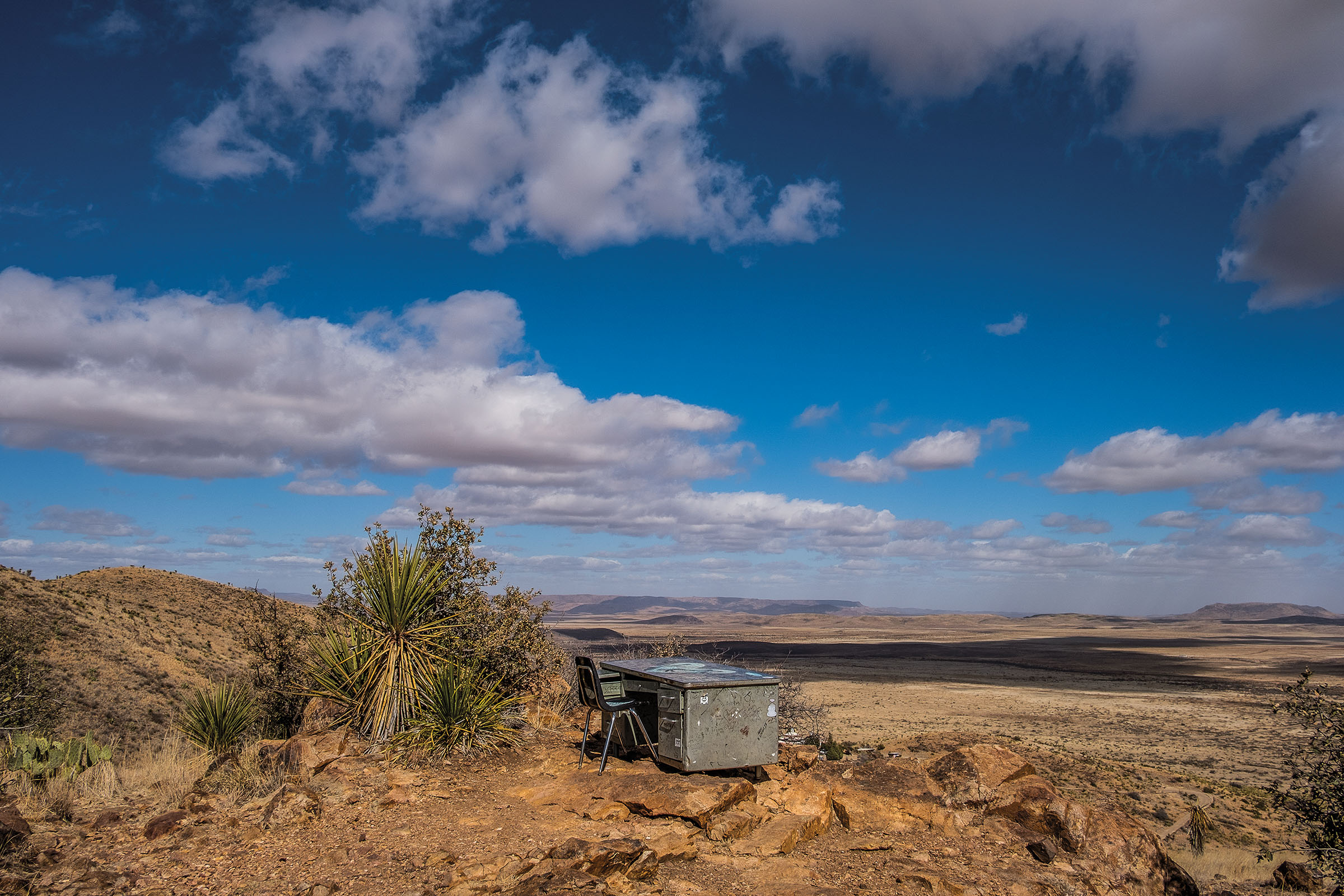 January
Write your name on the desk at Hancock Hill in Alpine
Long before virtual school became commonplace, remote learning had an entirely different meaning in Alpine. Searching for a quiet place to study in 1981, three Sul Ross State University students decided to lug an old metal desk and chair up the slopes of Hancock Hill directly behind their dormitory. Under the blanket of the West Texas sky with picturesque views of the Chihuahuan Desert, their new learning space soon became popular for hanging out and meditating. As time passed, visitors scribbled names, anniversary dates, poems, and thoughts—both profound and meaningless—throughout the desk's battered surface and inside notebooks kept within the drawers.
The original desk is gone after years of bathing in the sun, but the university replaces it once each desk's surface is filled. Today, guests still eagerly trek the 1.8-mile loop trail with pens and markers ready to leave their signatures behind. Navigating the hike is made easy with printed and digital maps. But if you get lost, don't worry. The fabled desk isn't far from another of the hill's peculiar landmarks—a tree with bicycles dangling on its branches.—James Hernández
Hancock Hill
Enter trail through Sul Ross State University's parking lot. US-90, Alpine.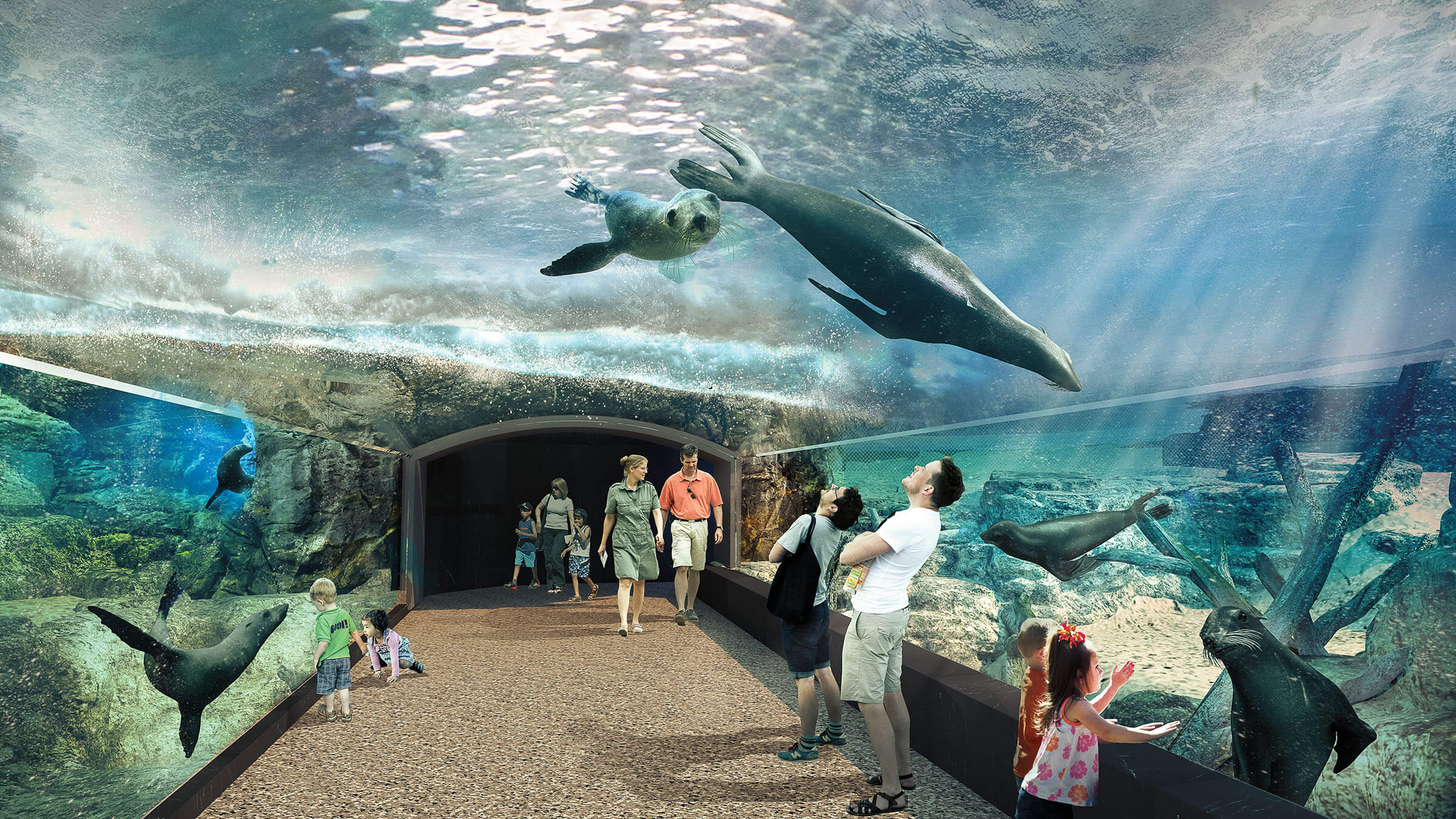 FEBRUARY
Sip on ancient spirits in Roma

A new Texas agave distillery has taken root in Roma on the edge of the Rio Grande Valley. Ancestral Craft Spirits is the product of Leonardo Sanchez and his business partner Eduardo Ocampo, whose family first settled in Roma eight generations ago when it was still a Spanish territory. Located on the border town's historic square, the distillery is a natural fit for an area so evocative of the Wild West that director Elia Kazan shot the movie Viva Zapata! among its wrought-iron balconies and adobe facades. When Ocampo and Sanchez, mezcal distributors from Mexico, learned agave varieties can be cultivated in Roma, they resurrected a hacienda-style two-story brick building that had been the town's general store in the late 1800s. Now, its neatly raked gravel courtyard is home to agave plants and monthly gatherings with music, barbecue, and, of course, samplings of their first batch of "agave spirits," called Blasfemus. The beverage is akin to mezcal, though only spirits distilled in Mexico can technically be called that. Bringing fresh life to Roma's charming but crumbling square, Ocampo and Sanchez plan to open a vacation rental to host agave-loving travelers—because some libations are worthy of a pilgrimage.—Clayton Maxwell
Ancestral Craft Spirits
702 N. Portscheller St., Roma.
Call 956-844-3048 to arrange a tasting; blasfemustx.com
MARCH
Explore the Galápagos Islands at the Houston Zoo

The Houston Zoo's latest exhibit transports visitors to the Galápagos Islands, the archipelago 600 miles off the coast of Ecuador made legendary by Charles Darwin's On the Origin of Species. The exhibit offers an exploration of the island chain's singular flora and fauna, with lessons in evolutionary biology and the survival of ecosystems shared along the way. Though the animals of the Galápagos are protected, the Houston Zoo has brought in substitute "animal ambassadors." The sea lions, penguins, sharks, and giant tortoises in the exhibition are stand-ins for their at-risk Galápagos cousins. At the exhibit's Sea Lion Coast, California sea lions lounge along lava cliffs and cacti evocative of the Galápagos landscape. An acrylic underwater tunnel allows an up-close view of sea lions and sharks swimming in their aquatic environs.

Built in celebration of the Houston Zoo's 100th anniversary, the Galápagos Islands exhibition exemplifies how much zoos have evolved in the last century. This permanent installation doesn't just show off the animal cousins Darwin studied, it highlights the delicate balance of ecosystems in which these animals live and what we can do to protect them. Visitors to the zoo are not just getting a taste of the Galápagos' threatened ecosystems, they are helping ensure their survival, too. The Houston Zoo collaborates with Galápagos conservation organizations that partner with Galápagos National Park. Among other efforts, they work with Galapagueño teenagers to monitor wild populations of sea tortoises and turtles, protect sea turtle nests, and engage the local government in wildlife awareness.—CM
Houston Zoo
6200 Hermann Park Drive, Houston. 713-533-6500; houstonzoo.org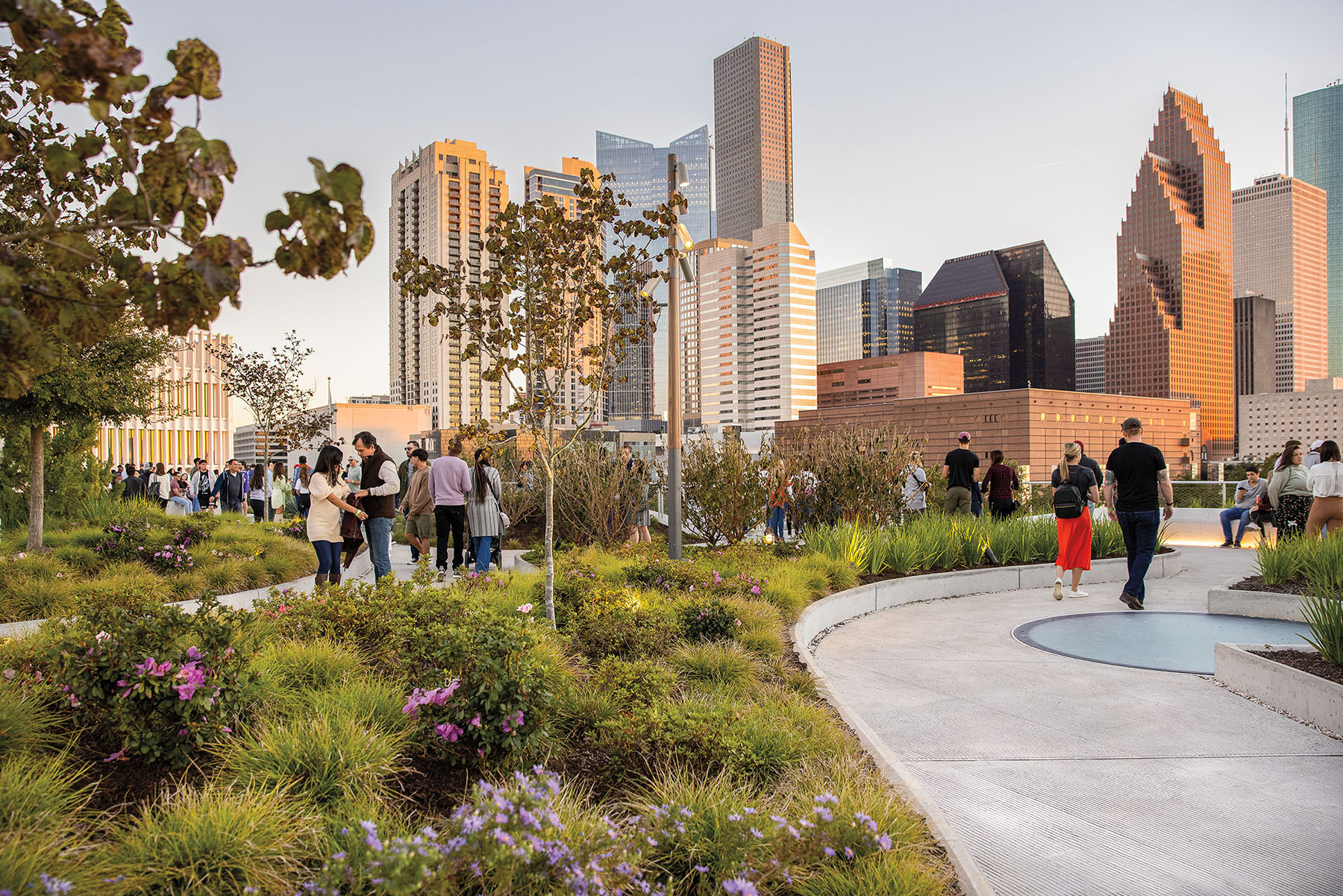 APRIL
Grab a front row seat to downtown Houston at Skylawn
Downtown Houston's 5-acre rooftop bar, Skylawn, wins points for creative solutions to urban challenges. Perched on top of POST Houston, a cultural and entertainment hub with an international food hall that opened in 2021, Skylawn is one of the largest rooftop parks in Texas. Built in 1934, the 550,000-square-foot POST building was once the Barbara Jordan Post Office, which shut down in 2015. Now Skylawn serves as a gathering hot spot for Houstonians and a place to socialize outdoors amid the city's skyscrapers. Picnic fare abounds, with dishes from as far afield as Norway, the Philippines, and Japan.
Skylawn visitors can play lawn games like jumbo-size Connect Four, party with one of the regular weekend bands, or stroll through gardens representing different ecoregions of Texas, from the East Texas Piney Woods to the West Texas desert. Included in this high-rise playland is Blackwoods Skyfarm, a 1-acre organic garden that weaves healthy agriculture into the urban fabric and feeds local families.—CM
POST Skylawn
401 Franklin St., Houston. 713-999-2550; posthtx.com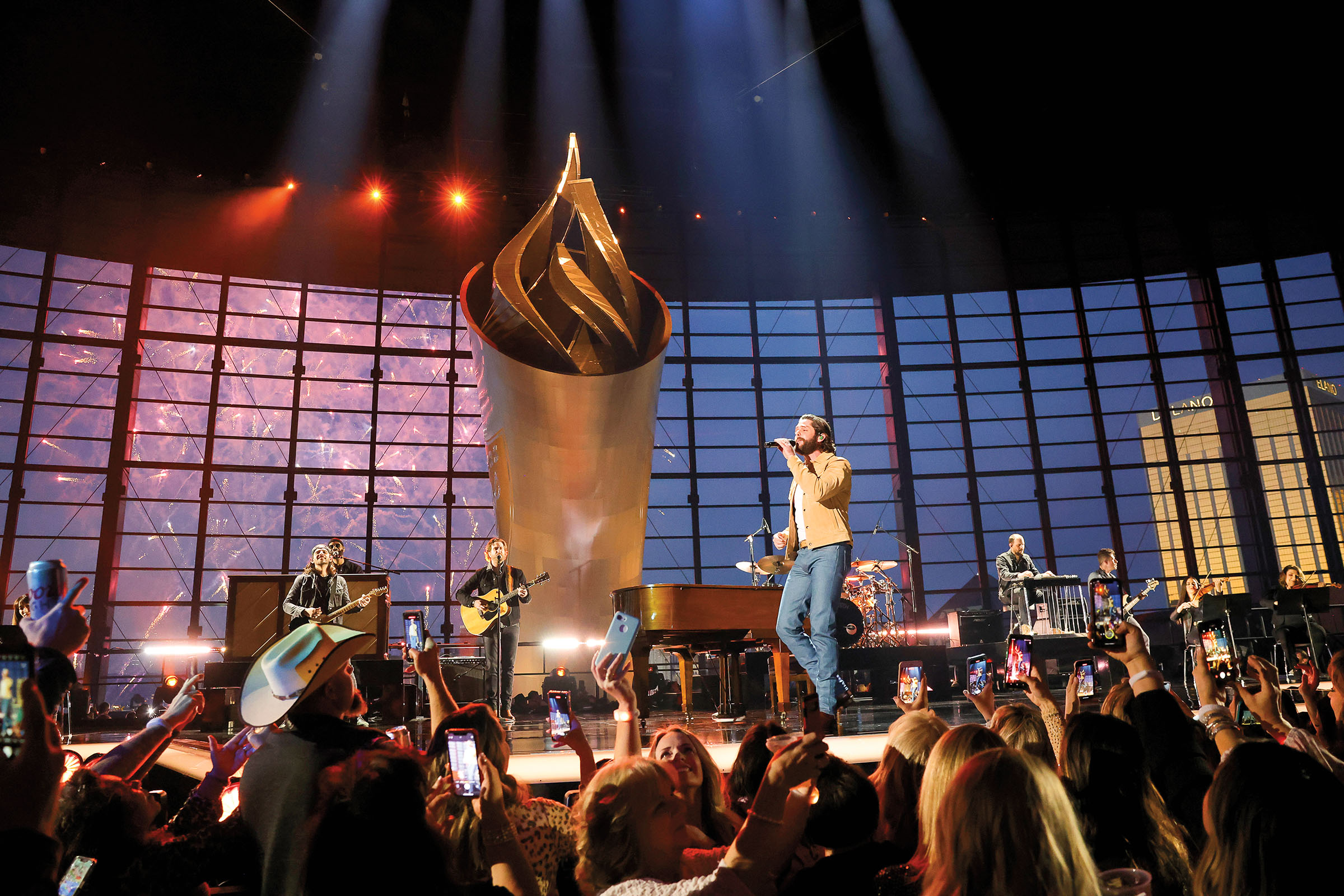 May
Attend the Academy of Country Music Awards
For the first time, the Dallas Cowboys practice stadium will become a world stage for country music royalty. In partnership with the Cowboys, the Star in Frisco will host the 58th annual Academy of Country Music Awards. Set for May 11, it's only the second time the awards show has been held in Texas; the event at AT&T Stadium in Arlington in 2015 set a mark recognized by the Guinness World Records as the largest country music awards show of all time.
"The Academy is thrilled to come back to Texas," Academy of Country Music CEO Damon Whiteside says. "It's time to celebrate country music in a state that has brought us some of our most legendary artists." ACM should feel right at home in the Lone Star State; the artist who's won the most ACM awards is our very own Miranda Lambert, who was born and raised in East Texas.
This is not the only premiere country music event that is going Texan. More country music stars will flock to Austin in 2023 for the Country Music Television Awards to be held on April 2 at the Moody Center in Austin. With country music golden girl Carrie Underwood set to perform, the CMT award show's debut in Texas further solidifies the Lone Star State as rival to Nashville in showcasing the best of country music.—CM

ACM tickets on sale now: acmcountry.com
CMT tickets on sale now: moodycenteratx.com/event/cmt-music-awards-2023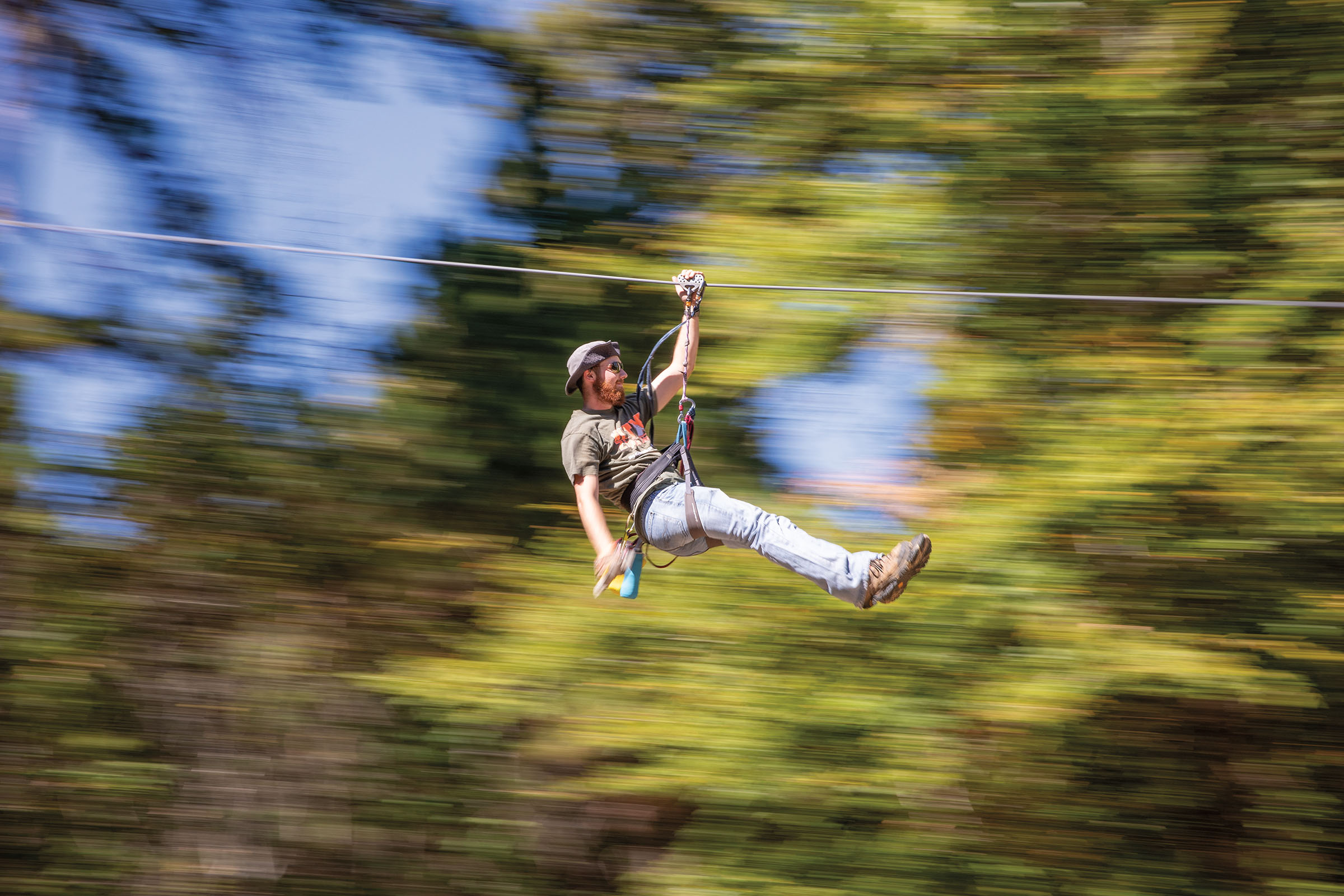 JUNE
Soar above Texas

Adventure seekers can view the thick green canopies of East Texas from a whole new perspective at New York Texas ZipLine Adventures. Owned by the Shultz family, the zip line operation is located in the unincorporated community of New York about 30 miles southwest of Tyler. Even the family poodle, Brutus, has zipped through the pines and oaks. "Sometimes you get people saying, 'I don't think I can do this,'" says Carson Shultz, son of Charles and Connie Shultz, who turned their rural historic family home into zip line headquarters back in 2008. "And then you see 'em coming back off the course and they've got a little bit of swagger in their step—those are the first people to go out and tell the next group how fun it was." For a Panhandle zip, take the quarter-mile ride over the craggy red rocks and cacti of Palo Duro Canyon at Palo Duro Zip, the first zip line in Texas.—CM
New York Texas ZipLine Adventures
7290 County Road 4328, Larue. Reservations by phone required. 903-681-3791; goziptexas.com
Palo Duro Zip at Palo Duro Canyon Adventure Park
11100 SH 217, Canyon. 806-488-2260; palodurozip.com
July
Catch a classic film at El Paso's Plaza Theatre

The 92-year-old Plaza Theatre in downtown El Paso evokes the spirit of Hollywood's Golden Age. Over 40,000 moviegoers gather at the historic theater every summer for the world's largest classic film festival featuring more than 100 titles and special appearances by silver screen legends like Rita Moreno and Al Pacino. This year marks its 16th iteration, which runs July 20-30. The schedule hasn't been announced yet but expect to see classics such as Roman Holiday and Singin' in the Rain, Disney cartoons, and cult favorites like Dazed and Confused. They've also incorporated a "Local Flavor" series and screenwriting competition to highlight projects made by regional filmmakers.

As one of the few remaining atmospheric theaters in the nation, the entire building was tastefully designed to give patrons the illusion of being inside a 17th-century Spanish hacienda. The Plaza even boasts one of only six Mighty Wurlitzer Blaban III organs ever made, with performances accompanying every screening in the main auditorium.

"It's not like going to a mainstream theater," says Doug Pullen, the festival's director and program director for the El Paso Community Foundation. "There's a sense of discovery and immersion you get when you watch a movie in the Plaza."—JH
Plaza Theatre
125 Henry Trost Court, El Paso. 915-534-0600; elpasolive.com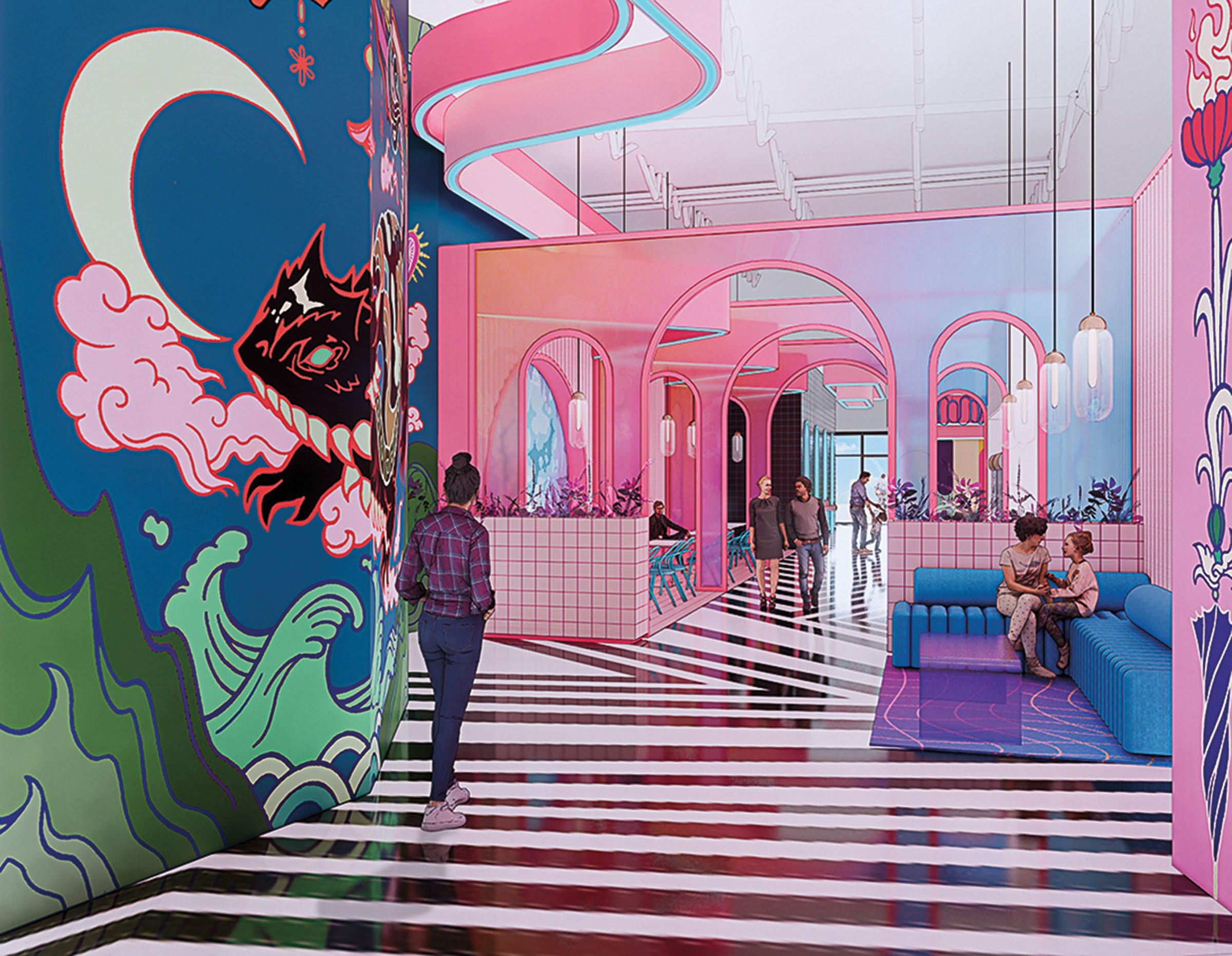 AUGUST
Immerse yourself in new worlds at Meow Wolf Grapevine
One Meow Wolf art installation just didn't seem like enough for all of Texas' creative prowess. That's why the Santa Fe, New Mexico, company, which produces immersive and interactive art experiences, is bringing two new permanent exhibitions to the state, starting with Grapevine Mills Mall in the North Dallas suburb later this year. The other is arriving in Houston's historic Fifth Ward and is expected to open in 2024. Upon completion, the Grapevine location will boast 30 different rooms of mind-bending and immersive sculptures developed by nearly 40 different artists, a majority of them Texas-based.

"We like to work in unique locations, so having an opportunity to come to Dallas is really cool," says Kati Murphy, vice president of public relations and communications for Meow Wolf. "It allows us to share our art and creativity and what we bring to the locations and the communities that we're part of with audiences who can relate to and experience our work."—JH
Meow Wolf Grapevine
3000 Grapevine Mills Parkway, Suite 253, Grapevine.
866-636-9969; meowwolf.com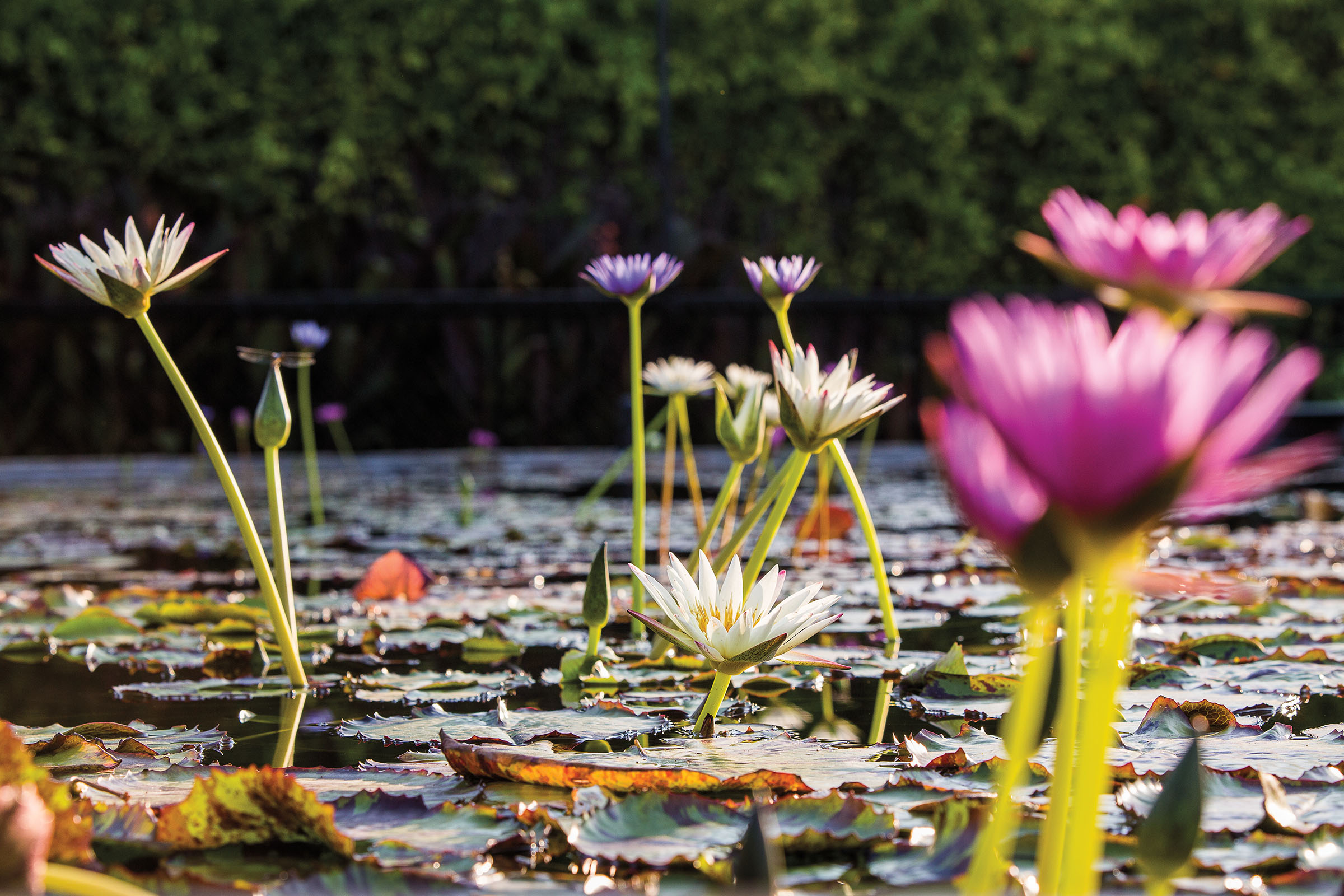 SEPTEMBER
Stop and smell the waterlilies in San Angelo
It may come as a surprise that the world's largest collection of waterlilies isn't located in a vast freshwater body or by marshy banks, but in semiarid San Angelo. The West Texas town is home to the International Waterlily Collection, which is composed of over 100 different species from across the world.
"It represents San Angelo and our love for nature," manager Larry Jolley says. "It's ours. This is where our hearts lie and where you go to see beauty and rest your spirit and mind. It's a really beautiful place to be."
San Angelo waterlily expert Ken Landon created the vibrant oasis 35 years ago with the construction of seven pools inside Civic League Park. With an unrivaled passion for the aquatic plant, he was known for developing special hybrid species like the "Plum Crazy," a lily reminiscent of a sunflower that blooms almost 10 inches and reveals purple petals and a yellow center. But his most celebrated creation, the lemon-colored Texas Dawn, became the state's first and only official waterlily in 2011. Though Landon died in July 2021, his colorful legacy lives on through the collection and the annual LilyFest held every third Saturday in September with live music, local vendors, and guided tours.—JH
International Waterlily Collection
2 S. Park St., San Angelo. 325-656-3366; internationalwaterlilycollection.com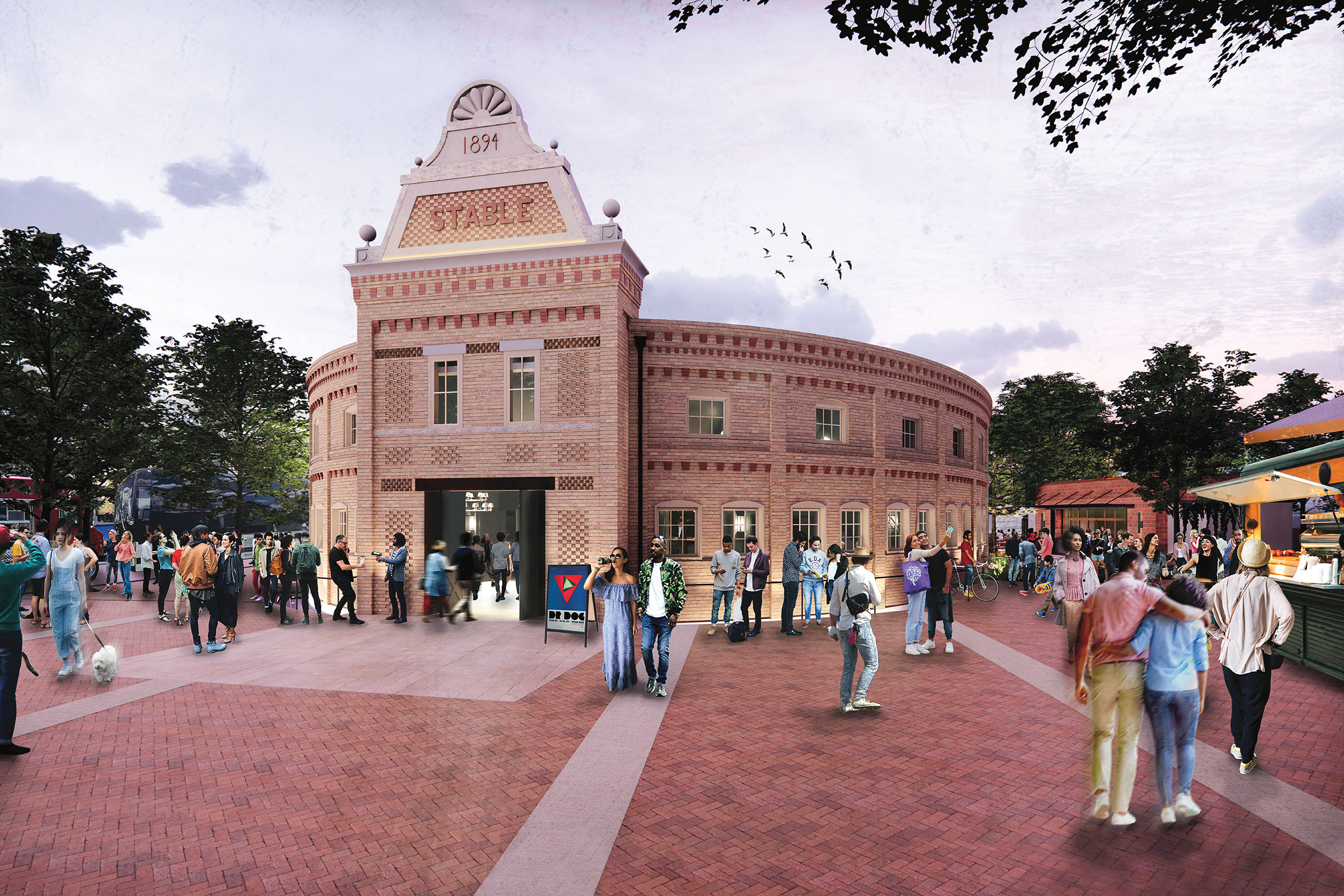 OCTOBER
Get spooked at Donna's Corn Maze

Corn mazes across the state welcome the cliché of everything being bigger and better in Texas. Closed for two years during the COVID-19 pandemic, Donna's Corn Maze, about 15 minutes outside McAllen, reopened in 2022 with its usual abundance of festivities celebrating cooler weather and the joy of fall harvest. Its 10-acre maze is carved out according to different themes each year, like dinosaurs, the Arctic, and most recently, Texas symbols. After you find your way out, don't forget some of the other popular attractions like the three-tier hay bale climbing mountain, giant pillow trampoline, and potato sack super slide.

"The maze involves being outdoors and getting away from all the electronics," owner John Billman says. "I've even had parents who say, 'You know what? My kids haven't even touched their phones.' They're so busy doing the activities, and that makes me feel really good."
While Donna's certainly runs the gamut of autumn thrills, there are plenty of other corn mazes throughout the state worthy of a trip. The maze at At'l Do Farms in Lubbock offers two different trails—one for those excited to get lost and a simpler path for families bringing younger kids. About 20 minutes west of Katy in Brookshire, Dewberry Farm puts on Fall Festival every year featuring an 8-acre cornfield maze and carnival staples, including a massive Ferris wheel and carousel.—JH
Donna's Corn Maze
807 N. Valley View Road, Donna. 956-239-4504;
donnascornmaze.com
At'l Do Farms
6323 FM1294, Lubbock. 806-787-4241
November
Two-step at Stable Hall in San Antonio
Mix historic stables, a jewel box stage, and a biergarten and you get one of Texas' most original new venues for live music: Stable Hall at the Pearl. With rough-hewn wooden floors, painted murals, and a restored wood ceiling, the late 19th-century draft horse stables of the old Pearl Brewery exude the authenticity of an old Texas dance hall. Expected to open in fall 2023, its first-class acoustics and lighting is designed to host top musical acts from across Texas and beyond. "Stable Hall is San Antonio's newest oldest music venue," says CEO of Potluck Hospitality Elizabeth Fauerso. "San Antonio has a significant legacy. From artists like Robert Johnson and Lydia Mendoza to genres including conjunto and country, our region is central to the story of American music."—CM
Stable Hall
307 Pearl Parkway, San Antonio.
stablehall.com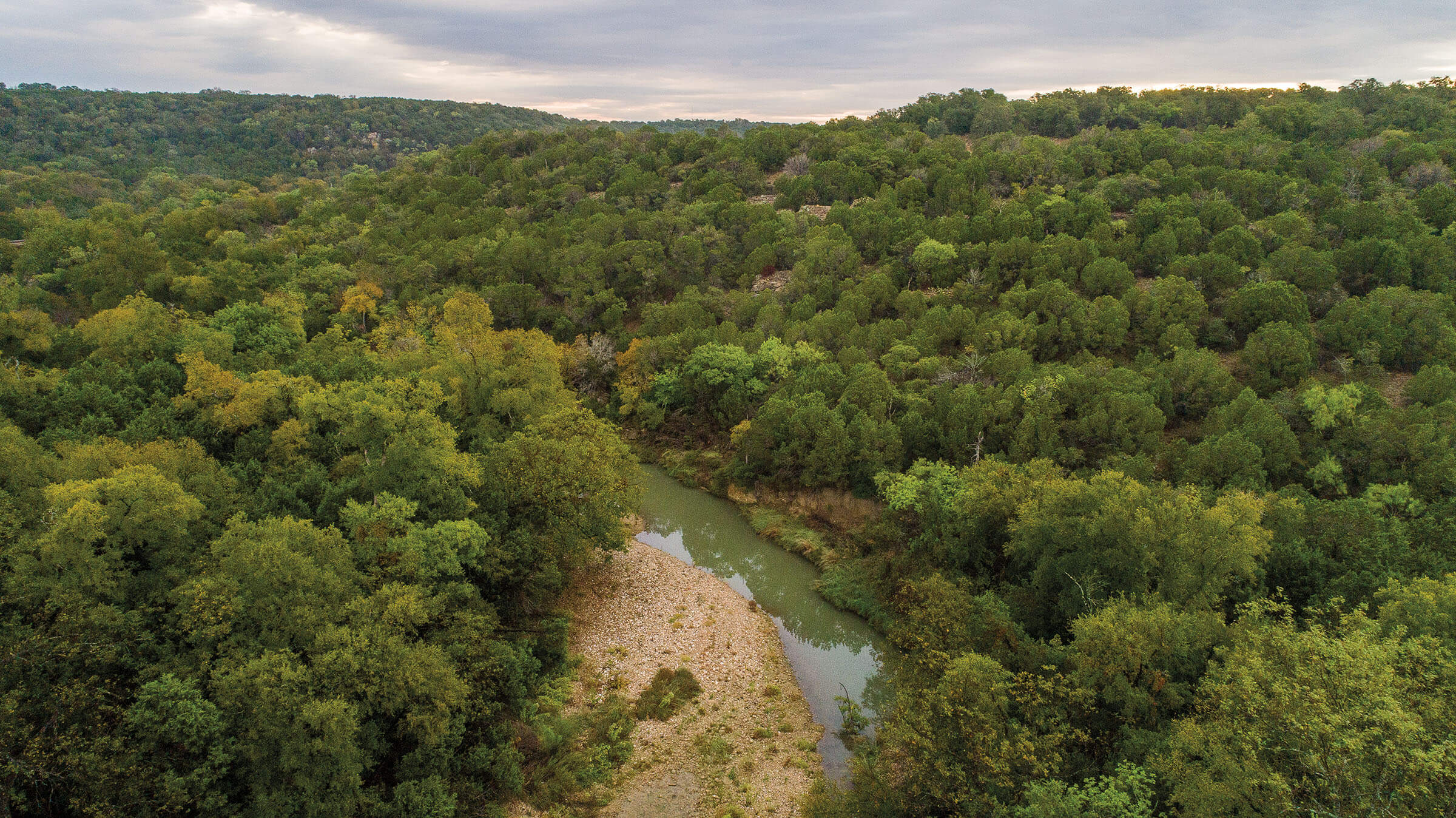 December
Celebrate 100 years of Texas State Parks in the Palo Pinto Mountains

There's nowhere more fitting than 4,871 acres of rolling hills and stunning vistas to celebrate the Texas State Parks' 100th anniversary. Approximately 75 miles west of Dallas-Fort Worth, Palo Pinto Mountains State Park, projected to open in late 2023, will be Texas' first new state park in over 20 years. The former ranchland is expected to draw 75,000 visitors annually by offering an equestrian campground, hiking and biking trails, RV sites, playgrounds, and water activities like kayaking and fishing on its 90-acre Tucker Lake. Keep an eye out, too, for the endangered golden-cheeked warblers and bald eagles that nest in the park.

For Park Superintendent James Adams, the most memorable quality of the site is one not listed in its directory. At the beginning of the two-way road that ushers guests in and out of the park, there's one ridge overlooking such an unforgettable vista, he nicknamed it the "Y'all come back" view.

"You can see the headquarters, train tracks, the creek, and kind of see the edge of the park," Adams says. "You're looking back into the real world. A lot of places have signs that say, 'Y'all come back.' Rather than having a sign, we have that view."—JH
Palo Pinto Mountains State Park
254-672-5684; tpwd.texas.gov/state-parks/palo-pinto-mountains
From the January 2023 issue