In the Rio Grande Valley town of San Benito, a small but lively crowd gathered in front of the former home of Grammy-winning musician and legend Baldemar "Freddy Fender" Huerta on Saturday morning. Friends, family, and fans were there to honor the late Fender and celebrate the unveiling of his Texas Historical Marker.
"San Benito meant so much to him," said Fender's daughter Marla Huerta. "It was a large part of who he was and who he became both as an individual and musician. He once said, 'Once you drink water from the resaca, it's in your blood.'"
The marker, located at 143 Freddy Fender Lane, comes after years of efforts from Fender's family and the San Benito Historical Society to acquire state recognition for the musician. Born in San Benito in 1937, Fender is considered a country music pioneer who fused Tejano, R&B, and honky-tonk sounds to make his own musical style. He's known for his No. 1 hits "Before the Next Teardrop Falls" and "Wasted Days and Wasted Nights" and ran with stars like Dean Martin and Johnny Carson. He was part of the Tejano supergroup The Texas Tornados, which won a Grammy in 1990. Currently, more than 4,000 fans and supporters of Fender have signed a petition calling for the musician's induction to the Country Music Hall of Fame.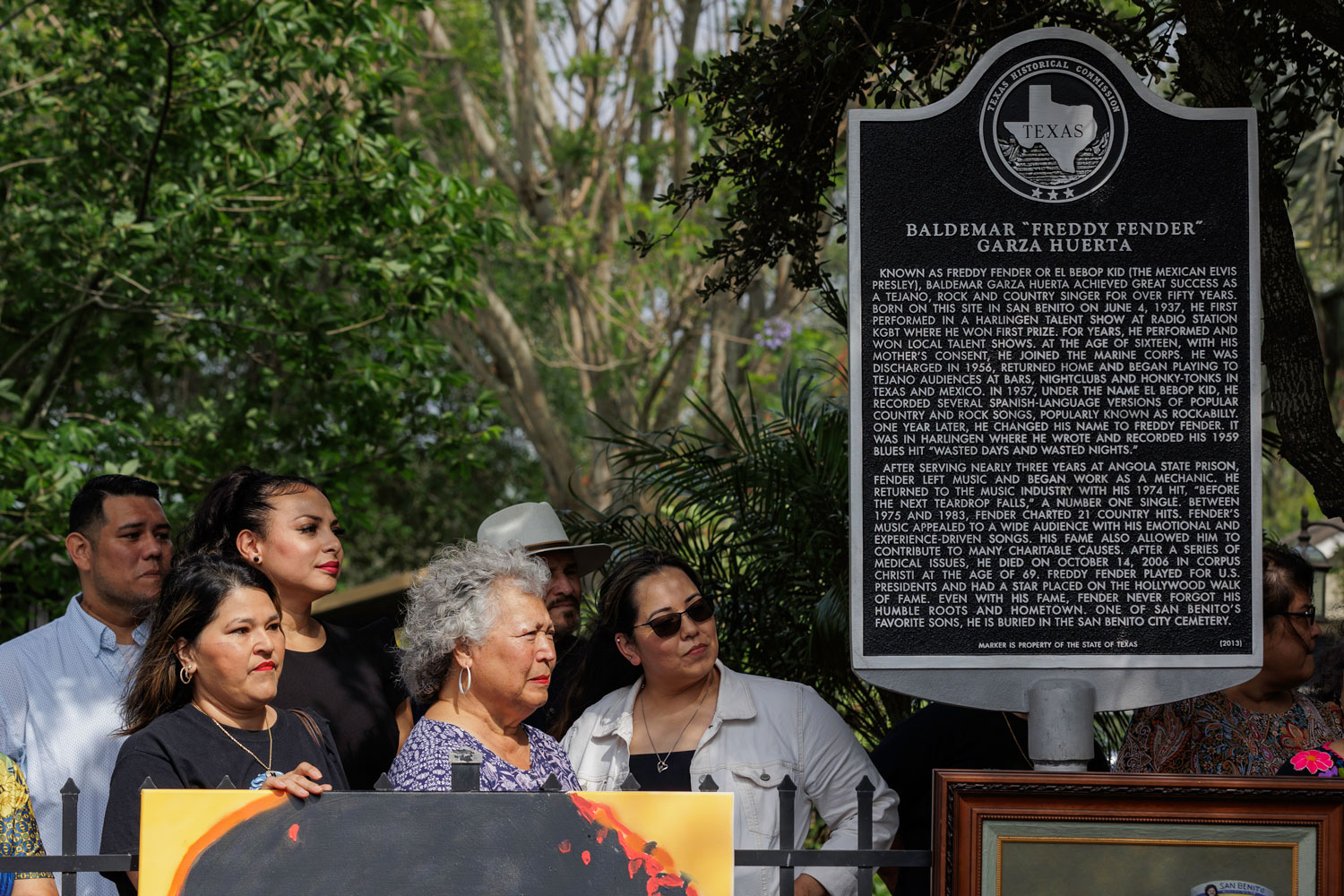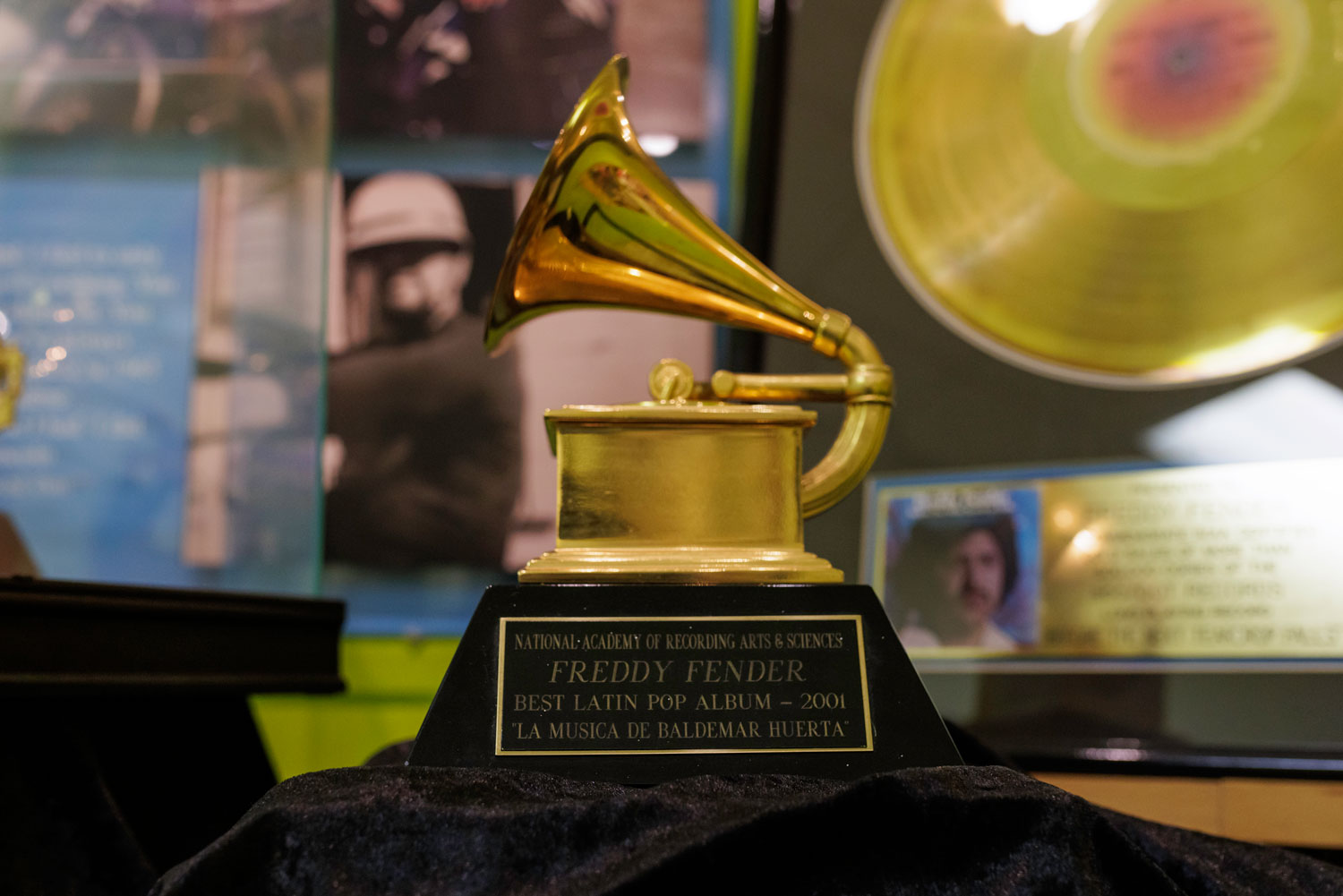 Though Fender died of lung cancer in 2006 in Corpus Christi, traces of his life and legacy can still be found in San Benito. Down Expressway 83, travelers can spot Fender's portrait on the city's water tower. The city named the street he lived on after him. He's buried at the San Benito Memorial Park Cemetery with a massive gravestone and plaques that tell his life story. After the marker unveiling, those who attended the ceremony were invited to the Freddy Fender Museum to see his memorabilia, from his Grammy record to outfits he wore on stage.
"We can't get enough," said San Benito mayor Ricardo Guerra. "We're still trying to see what else we can do for him because of what he has done to put [San Benito] on the map."
On July 15, Fender will officially be inducted into the Texas Conjunto Music Hall of Fame and Museum, which has worked to highlight San Benito as the birthplace of conjunto since it first launched in 2001. Past inductees include Abelardo "Cha Cha" Jimenez, Eva Ybarra, and Julián Figueroa.
"Fender never forgot where he came from," said Joe Avila, the museum's treasurer. "He would always say, no matter where he was around the world, that he was from San Benito."