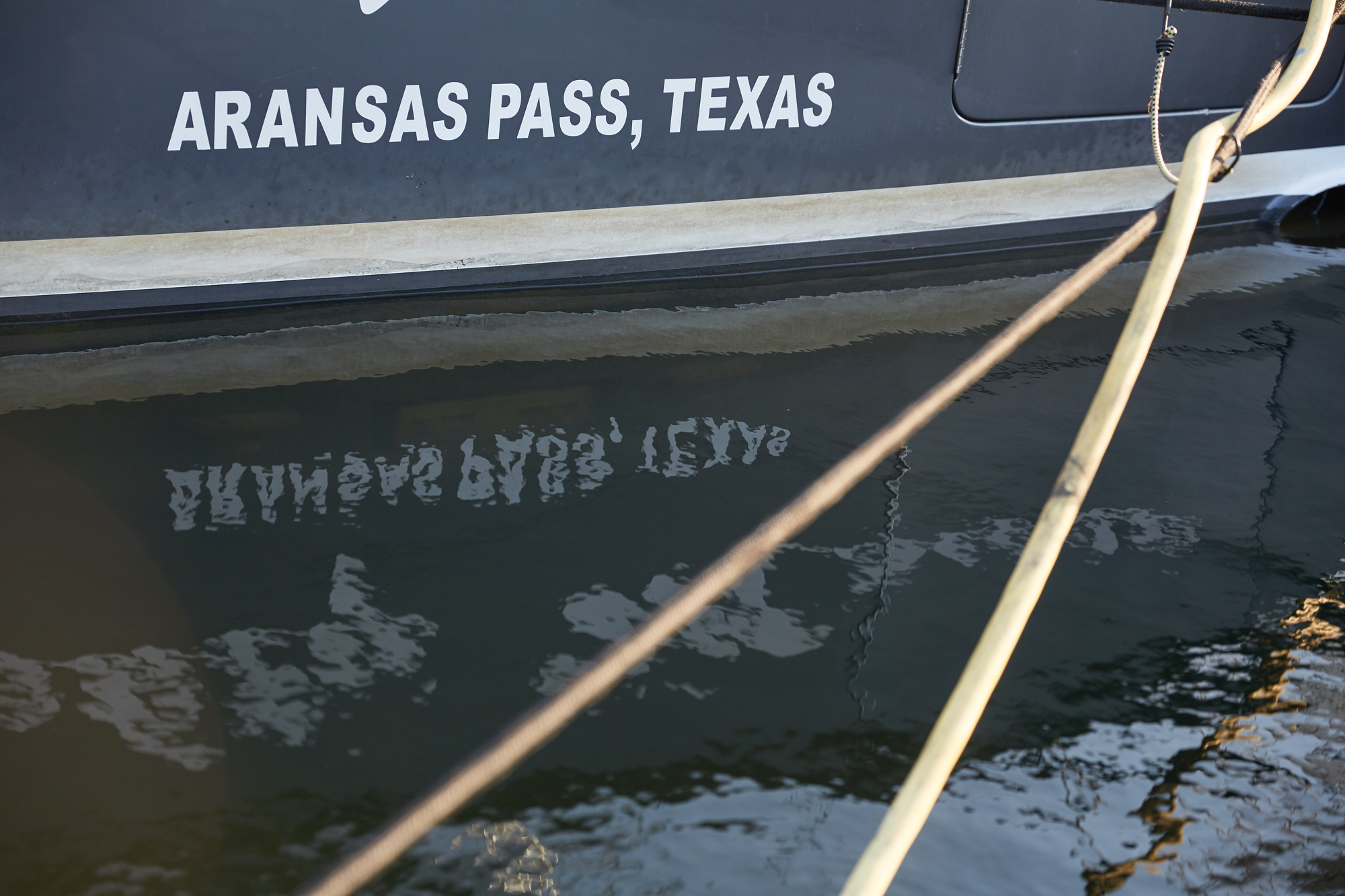 "I'm not a 'give up' kind of person," declares Joe Routh, an Aransas Pass shrimper for four decades and a Hurricane Harvey survivor.
Believe him.
Or better yet, visit his reopened Captain Joe's Seafood Market and buy fresh shrimp or other samples of the Gulf of Mexico's bounty. It's quite a comeback from August 25, 2017, when Harvey's Category 4 winds pummeled Aransas Pass, subsequently dumped historic rainfall amounts on the mainland community and damaged 90 percent of its buildings. "I lost everything," says Routh—his home; the downtown market; an adjacent restaurant; and his boat, the Viper. His father would die of natural causes in the immediate aftermath.
"Following the storm, Aransas Pass was devastated to its core," says City Manager Gary Edwards. "Harvey left no part of life within our city untouched." Even the water tower collapsed, the only such coastal facility toppled by Harvey.
Today, vestiges of Harvey are still visible—falling-down housing, vacant lots where structures were razed, unrepaired piers—but those are exceptions. The city "had to make a decision to simply accept the epic damage and live with the results or aggressively work toward building Aransas Pass better than before," says Edwards. "Citizens and local officials decided to make Aransas Pass stronger."
That is evident in the historic downtown, which stakeholders hope will become more than a tourist pass-through to the Port Aransas ferry and Mustang Island's beaches. Azul, a new art gallery developed by celebrated painter Dinah Bowman, is ready to launch in a reconstructed space, and other businesses like Loving Coastal Living are moving in. "We look forward to partnering with Dinah and promoting the recovery and revitalization of the area," says owner Lynette Stirling, known as "The Shell Lady" for her first sea-inspired home and accessory store in Port Aransas. She says Loving Coastal Living's Aransas Pass location, opening in June, will occupy a century-old building abandoned by its former tenant, an insurance agency, after its roof collapsed.
Nearby, the Rialto theater, Aransas Pass' nonprofit entertainment venue, has rebounded with a new façade and a full schedule of music and dramatic productions. Next door to Rialto, Michael Crenshaw, member of a longstanding area family, saw opportunity after Harvey for a new dining concept, opening Olde Towne Café and Expresso. A social media favorite is the Kick'N Chicken, a sandwich on ciabatta with pico de gallo and avocado.
Down the street, Bakery Cafe, perhaps downtown's longest-lasting institution, serves traditional small-town café food under the watchful eye of Aransas Pass Mayor Ramiro Gomez, who reopened a mere 14 days after Harvey to serve local residents and relief workers. He might have started earlier if he had power and water.
"I should say how clean the city looks," says Gomez of what visitors can expect, "and what we've restored. It's surprising—yes—and we're are ready for them to come and enjoy." Though happy about galleries and shops that might attract visitors, Gomez, who just won reelection, believes a new bowling alley—built on Harvey's ruins—and a new multi-screen movie theater are just as important to his constituents.
The recovery story wouldn't be complete without the transformation of an Aransas Pass institution, H. Lancaster Company. Herb Lancaster's signature furniture, built on barn doors, driftwood, and other salvage, has attracted patrons for years beyond his modest factory and showroom just off Goodnight Avenue on the way to the ferry. Portions of the city water tower knocked holes in the facility, which has operated on a generator while waiting for funds for repairs. The new money will result in a reinvention of Lancaster's, including an expanded showroom.
In Harvey's aftermath, Aransas Pass' marquee attraction, the waters of Redfish Bay—hence, the city's promotional brand of "Saltwater Heaven"—continued providing habitat for redfish, speckled trout, hundreds of bird species, and calm knee-deep coves for naturalists, fishermen, duck hunters and eco-tourists. Perhaps the only long-lasting effect are new mini-channels for kayakers to explore the natural phenomenon of Lighthouse Lakes, a protected enclave inside Redfish Bay.
Dean Thomas, owner of Slowride Guide Services, evacuated his family home and Slowride's headquarters near downtown as Harvey approached. His cat, K.C., couldn't be coaxed to join him, riding out Harvey in Slowride's aging frame house office. K.C. survived, and, though somewhat skittish, greets Thomas' customers as they plan post-Harvey day trips to Redfish Bay on his charter boat. The house was "broken and leaning over" when Thomas returned. He winched the structure to right itself with his own hands.
Chuck West, Aransas Pass' city harbormaster, captained a luxury sports fishing boat in his pre-Harvey life, spending two years to rebuild it to sell for a $800,000 asking price. The 60-foot craft, moored in the city's Conn Brown Harbor, was thrown by Harvey's winds to the opposite shore, its hull breached. It was a total loss. Ironically, the five-story indoor stacked marina nearby, part of Redfish Bay Boathouse's enterprises, suffered external minor damages and boats inside the massive structure were unscathed.
Viewed from Redfish Willie's Waterfront Grill, the marina is an attraction in itself, especially "The Boss," a monster fork lift that retrieves boats up to 42-feet long from their indoor perches and delivers them to the water. "This is not a barrier island," notes Mike Moore, developer of the complex. "It was our savior during Harvey. Even though we had vessels sink in the harbor, we had no flooding here—just wind damage."
He has been part of Aransas Pass' rebound, promoting what may be the largest "on-the-water" boat show in Texas in early May. If you want to try out a boat before you buy it, you may be able to take it for a brief spin instead of viewing it inside a municipal auditorium.
He and his wife Jan, a city councilwoman, believe Conn Brown is Aransas Pass' future.
"The harbor is one of the only undeveloped safe harbors on the Gulf of Mexico," he says. Though shrimp fleets still use its protected location, Conn Brown is part of Aransas Pass' first-ever comprehensive plan, a response to Harvey. A $4.8 million hike and bike trail is being developed, but the bigger picture, according to Jan Moore, "is for higher-end homes, boat slips, condos, retail shops, restaurants, and a lighted walkway throughout the community."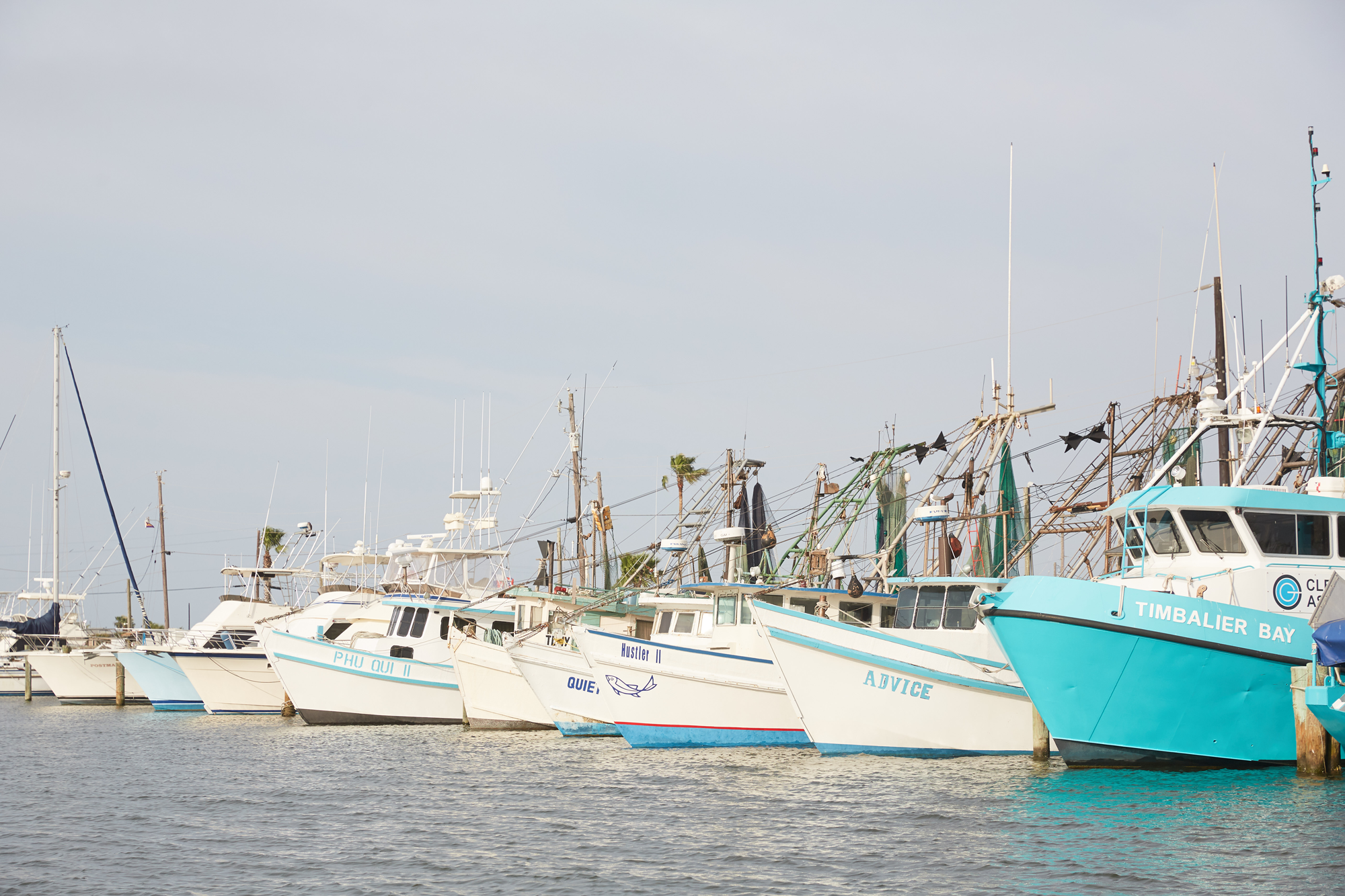 That vision is removed from an elevated YouTube drone video of Aransas Pass just after Harvey's passing that showed widespread flooding throughout neighborhoods. A correspondent for The Washington Post reported of doctors and nurses in a small hospital mopping floors and making repairs themselves to stay open. The manager of a local budget motel waited for the last guests to evacuate as Harvey approached and then reopened on a limited basis with a borrowed generator for utility workers who arrived to restore power on a widespread basis.
On the first anniversary of Harvey's landfall, an Aransas Pass mother and her three children moved into a new home built with donations of several nonprofits. She had spent the past year in a hotel room, even after FEMA funds for that were exhausted. "I believe that this hurricane has brought a whole bunch of people together," Mayor Gomez said at the time. "And it's been an awesome experience to be able to see how many people have actually come together and helped each other out."  Such efforts continue, according to Mayor Gomez, who says a Red Cross program recently earmarked $1 million for new residences after misfortunate.
With recovery, Aransas Pass is confronted with another concern, according to Slowride's Dean Thomas. "The future is definitely growth of industry coming into the area because of the path that leads to the Gulf of Mexico," he says. "There will be more houses, more people, but never more water."
He hopes "limits in place will help balance the people with the pressure, but we will see what the future holds."
The Port of Corpus Christi recently invoked covenants to approve establishing a petrochemical terminal just beyond Redfish Bay at Harbor Island to serve the very largest ocean-going supertankers, despite local opposition. A letter writer to a local weekly newspaper called the project a potential "industrial hurricane" if major accidents transpire.
Meanwhile, small steps are taken at Captain Joe's Seafood Market. A credit card machine has been re-installed and, for the first time since Harvey, phone service will be restored in the coming weeks. Lost for Joe Routh is his Fisherman's Cove Restaurant across the parking lot from the Seafood Market, but new owners have repaired it and are attracting customers.
And, thanks to loans, Joe is now the owner of Viper1, a sleek 53-foot shrimping trawler with twin engines, new rigging and new winches. It just completed a successful shrimping season in the Gulf, replacing the original Viper, which was built by Joe and his brother in 2004 and destroyed by Harvey.
"'Since the first of the year, things have gotten a lot better," says Joe. He's not giving up on Aransas Pass, and neither, it seems, is anyone else.