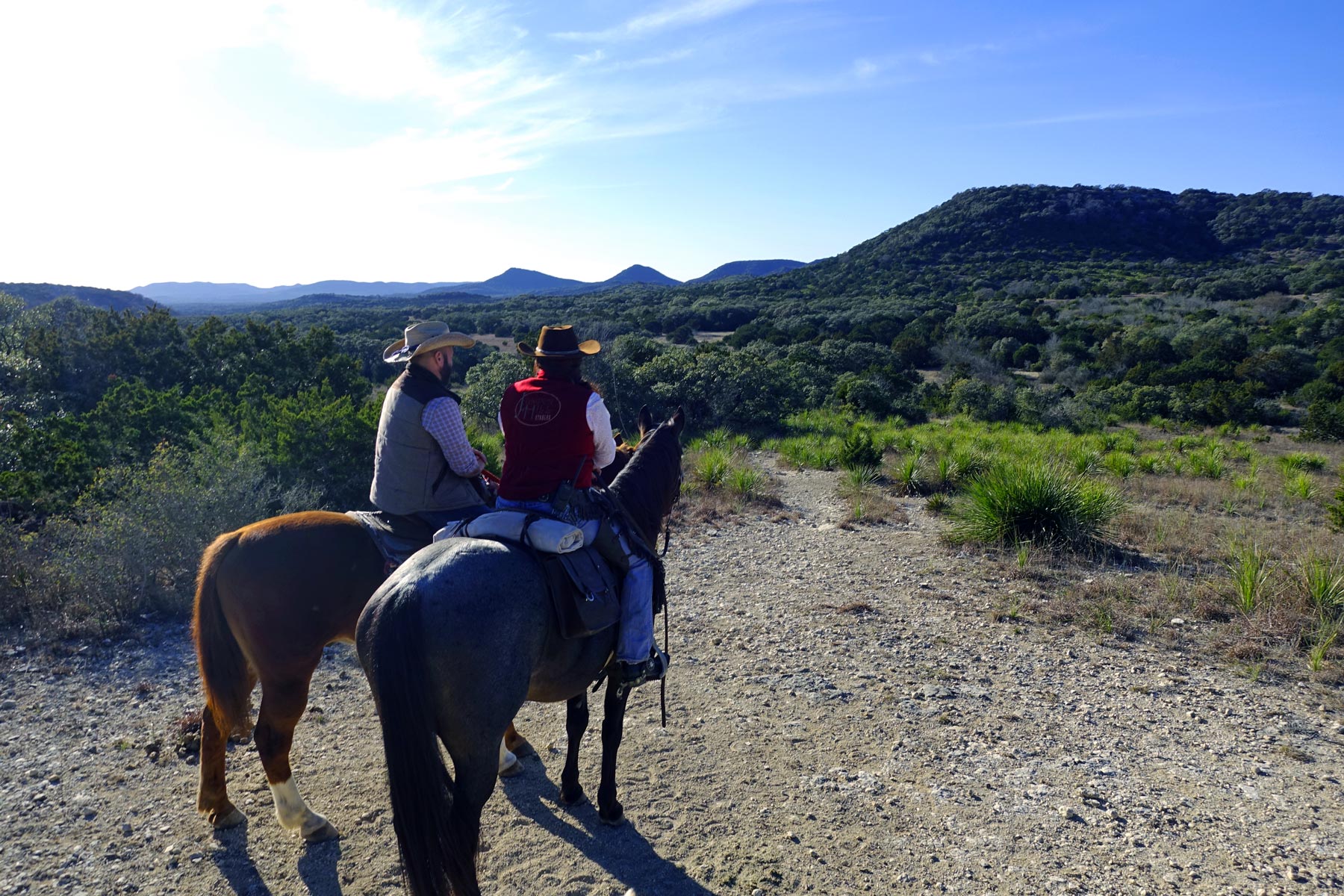 We've all been there, when an out-of-stater asks us if we all wear 10-gallon hats and ride horses to work. For most of us, the answer is no. But for the folks in the Cowboy Capital of the World, it's a part of daily life. This Hill Country town is filled with all the boot-scootin', cattle-ropin' fun your Texan heart can handle. Here are five ways to wrangle the most adventure out of your day.
Bandera General Store
Any good cowboy town must have an old-timey general store with squeaky wood floors and assorted goodies you don't really need but will inevitably buy. This store fits the bill: It's full of knickknacks, souvenirs, and even has a full collection of vintage boots for sale. Most importantly, the shop offers an ice cream counter—the perfect treat on a sweltering summer day.
306 Main St.
830-796-4925
banderageneralstore.com
O.S.T. Restaurant
Saddle up to the bar (where the bar stools are actually saddles) at this hot spot for country cooking, like giant chicken-fried steaks and burgers. Adding to the appeal of this "saloon" is an entire room dedicated to the most famous cowboy of all, John Wayne. And since you can't expect cowboys to ride on only fried fare and mashed potatoes, there's also a covered-wagon salad bar.
311 Main St.
830-796-3836
ostbandera.com
Bandera Natural History Museum
Finding mounted bobcats, bass, and armadillos in the Hill Country is easy, but this is the only place I've seen so many animals from across the globe depicted in their recreated natural habitat. Take a stroll through the African savannah where greater kudu feast in a field with lifelike lions watching nearby, or walk through the frozen tundra where the polar bear and yak roam. Each display has its own sounds to make the experience feel more real. Don't miss the outdoor trails with full-size dinosaur recreations and educational play stations.
267 Old San Antonio Highway
830-328-5090
banderanhm.org
Hill Country State Natural Area
If you want to go off the grid without going far away, this 5,000-acre park is the place. What used to be a working ranch is now a prime locale to explore one of the prettiest parts of the Hill Country. Trails meander up and over hills and through some unexpected fields of sotol more typically found in far West Texas. If you aren't ready to set off on foot, nearby Juniper Hill Stables adjoins the park and hosts guided horseback rides.
10600 Bandera Creek Road
830-796-4413
tpwd.texas.gov/state-parks/hill-country
Arkey Blue's Silver Dollar
You may feel like you're stepping into an underground gambling ring as you take the stairs down below street level, but you're actually entering the oldest continuously run honky-tonk in Texas. Grab a cold one and a table as local troubadours sing the night away. If you're lucky, Arkey Blue himself may take the stage.
308 Main St.
830-796-8826
Whether you follow my footsteps or forge your own path, I hope to see you on the road.
Chet Garner is the host of The Daytripper travel show on PBS.
To view the Bandera episode visit thedaytripper.com. Follow along on Facebook, Instagram, and Twitter.
From the July 2019 issue