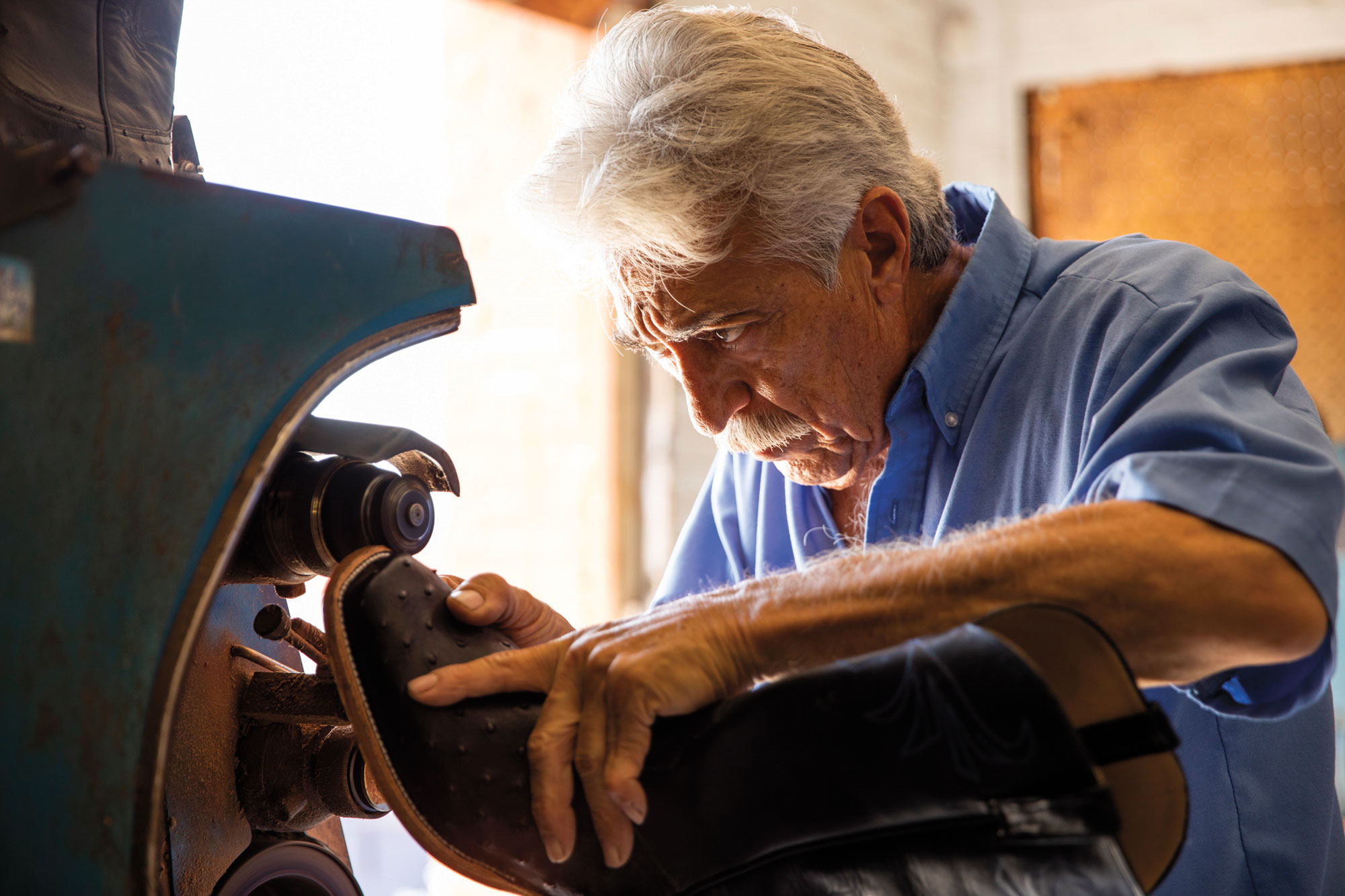 Texas has always served as a cultural crossroads. Before it was the longest stretch of the United States' southern border with Mexico, it was a boundary between Spain and French Louisiana. Long before that, it was home to a number of diverse indigenous tribes. Our name, even, derives from a Spanish interpretation of a Caddo greeting meaning "friend." And the value of the state's most prolific commodities—cattle, cotton, and oil—has been dependent on links to the world at large.
For the past 300 years, people from all over the world have come to settle here. It's why Texas boasts the most ethnically diverse county and large city—Fort Bend and Houston, respectively—and is the second most diverse state in the country.
Our September issue offers many ways to experience the state's distinctive confluence of cultures. W.K. Statton heads to Mercedes and Raymondville, in the Rio Grande Valley, where master bootmakers carry on a multigenerational tradition that started with the Mexican vaquero and inspired the American cowboy. José Ralat eats his way through the taquerias of La Southmost, in Brownsville, rendering the constant debate between which city in Texas has the best tacos—Austin, Houston, or San Antonio—beside the point. In Carrollton, we visit a Russian bathhouse and restaurant where Chef Niyara Alieva serves up favorites from her native Uzbekistan; and in El Paso, we tour a Himalayan kingdom on the campus of The University of Texas at El Paso. The campus' Bhutanese architecture and artistic offerings represent the oldest connection between the U.S. and the remote Buddhist country between India and China. Each story weaves a unique thread into Texas' colorful tapestry and offers travelers the chance to experience something new.
From the September 2019 issue