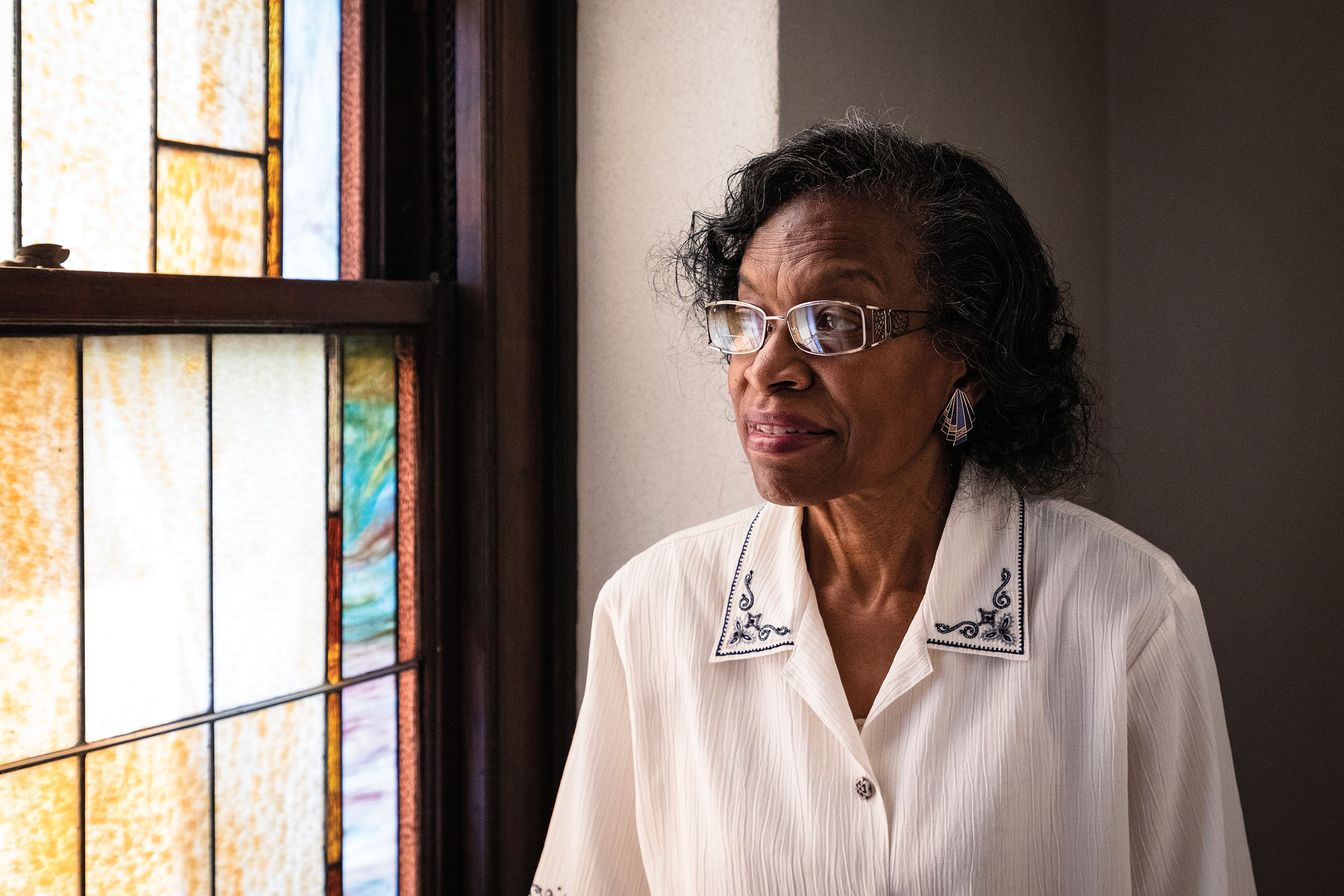 When Diane Henderson was a child growing up in 1960s Galveston, she and her siblings went crabbing with their grandmother in the summer. They would wake up before the sun rose and make their way down to the beach, where their grandmother would hang a chicken neck from an old broom handle and wade into the water to attract crabs. When she felt a tug, she would scoop a net underneath the crab and eventually take her catch home to make baked crab. "We had a ball," Henderson remembers.
That baked crab recipe, which originated with Henderson's great-grandmother, appears in the new book Lost Restaurants of Galveston's African American Community. Released in May, the book is an effort by members of Galveston Historical Society's African American Heritage Committee and contains stories of eateries that have come and gone over the years as well as recipes contributed by committee members, including Henderson.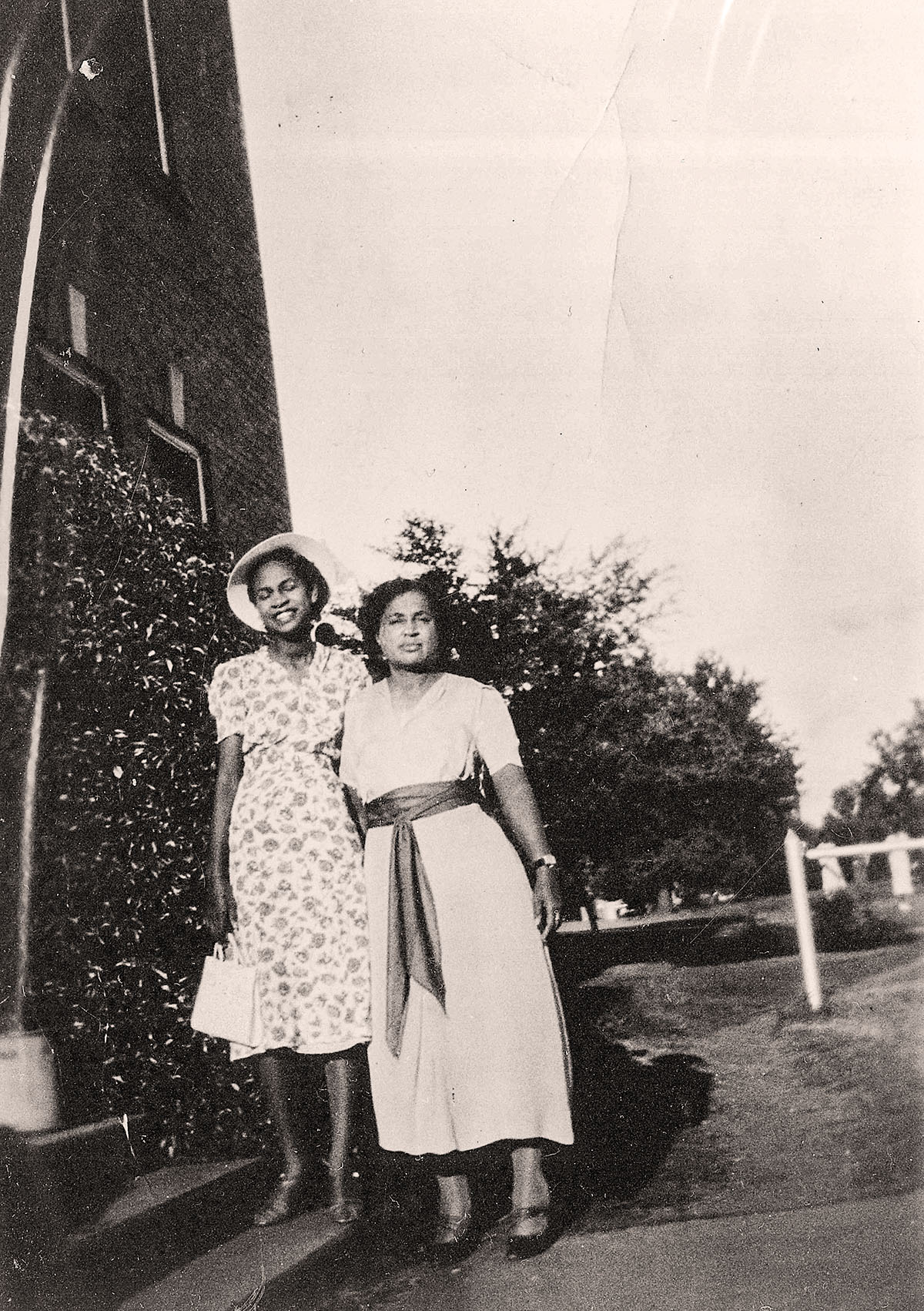 With over 100 restaurants featured, the breadth of the list speaks volumes about the contributions of Black citizens to the culture and history of the island. The first Black person to reach Texas' shores was Estevanico, an enslaved man who arrived on Galveston Island after a shipwreck in 1528. Galveston was also where a U.S. general announced the abolishment of slavery two years after President Abraham Lincoln's Emancipation Proclamation, celebrated as Juneteenth on June 19, now a federal holiday. According to the book, from the 1920s to the 1960s, Black-owned dining establishments thrived. But after integration—and thus more restaurants serving Black and white customers—competition increased, and the numbers dwindled. Today, African Americans make up about 17% of the island's population, but only a few restaurants in Galveston are Black-owned.
Beyond just listing notable establishments, the book delves into the stories of the owners, using interviews from family and friends, newspaper articles, obituaries, and directories. "Up until the late 1940s, [Black-owned restaurants] always had a 'C' by their name for 'colored' in the directory—that's how we identified a lot of the restaurants," says Tommie Boudreaux, one of the writers and the chair of the African American Heritage Committee.
One entry relates the story of Mary Richardson, owner of the Squeeze Inn. Richardson got started by selling food out of her home, "and it got so popular, she turned it into a little restaurant," Boudreaux explains. She literally turned the living room of her home in downtown Galveston into the Squeeze Inn—and with its location near city hall, the police headquarters, and the fire department, it often bustled with customers dining on fried chicken, meatloaf, and crab cakes. "If you didn't get there early you weren't going to get anything," Boudreaux says. "When the food was gone, it was gone." The Squeeze Inn closed in the '90s after Richardson fell ill.
Another entry tells the story of Courtney Bernard Murray, the owner of the Tip Top Café. Murray was a manager and greeter who positioned his restaurant, which sold hamburgers, biscuits, and pork chops, as a community gathering place. During World War II, he provided soldiers stationed at nearby Camp Wallace with free entertainment—live acts played some nights—and discounted meals. At the café, Murray sold tickets to local concerts and high school sporting events, and customers could even pay their poll taxes, required by Texas to vote until 1966. Although the restaurant closed in the 1960s, Murray continued his community efforts for the remainder of his life, and in 1988, Governor William Clements honored him with a humanitarian award.
These two examples are just a small fraction of the fascinating histories recounted in the book, which took four writers four years to produce. "The descendants of these restaurant owners were so happy we highlighted their families," Boudreaux says. "It's the fact we were able to share more about the person. Once the restaurants closed, there was little mention of them at all." Their legacies have been recovered and available to share for future generations, and Boudreaux hopes readers take away the simple fact that the restaurant owners "found a way to survive," she says. "They used their skills to improve the lives of their families and help support the community."
Lost Restaurants of Galveston's African American Community can be purchased for $21.99 at galvestonhistory.org. All sales of the book are earmarked for maintenance of the 1911 Rosewood Cemetery, the first Black burial ground in the city.
Baked Crab
This recipe by Diane Henderson appears in Lost Restaurants of Galveston's African American Community.
Ingredients:
– 4 slices bread (day-old is fine)
– 1 small white onion, diced
– 1 stalk of celery, diced
– 1 small bell pepper, diced
– 3 tablespoons margarine
– 1 pound crab meat (mixed or claw meat preferred)
– 1 egg
– Dash of salt and pepper
Directions:
Set aside two slices of the bread for topping. Place them in the oven at a low temperature until crisp enough to roll into crumbs using a rolling pin. (If you prefer, ready-to-use breadcrumbs can be bought.) Sauté the onion, celery, and bell pepper in the margarine until tender. The onion should be golden or tan in color. Meanwhile, put the remaining bread in a mixing bowl and wet completely. Squeeze out excess water. Mix soggy bread with the crab meat, sautéed vegetables, and egg. Season to taste and fill glass baking dish with the mixture. Cover the mixture with the breadcrumbs and bake at 400 degrees F for about 10 minutes. Serve warm.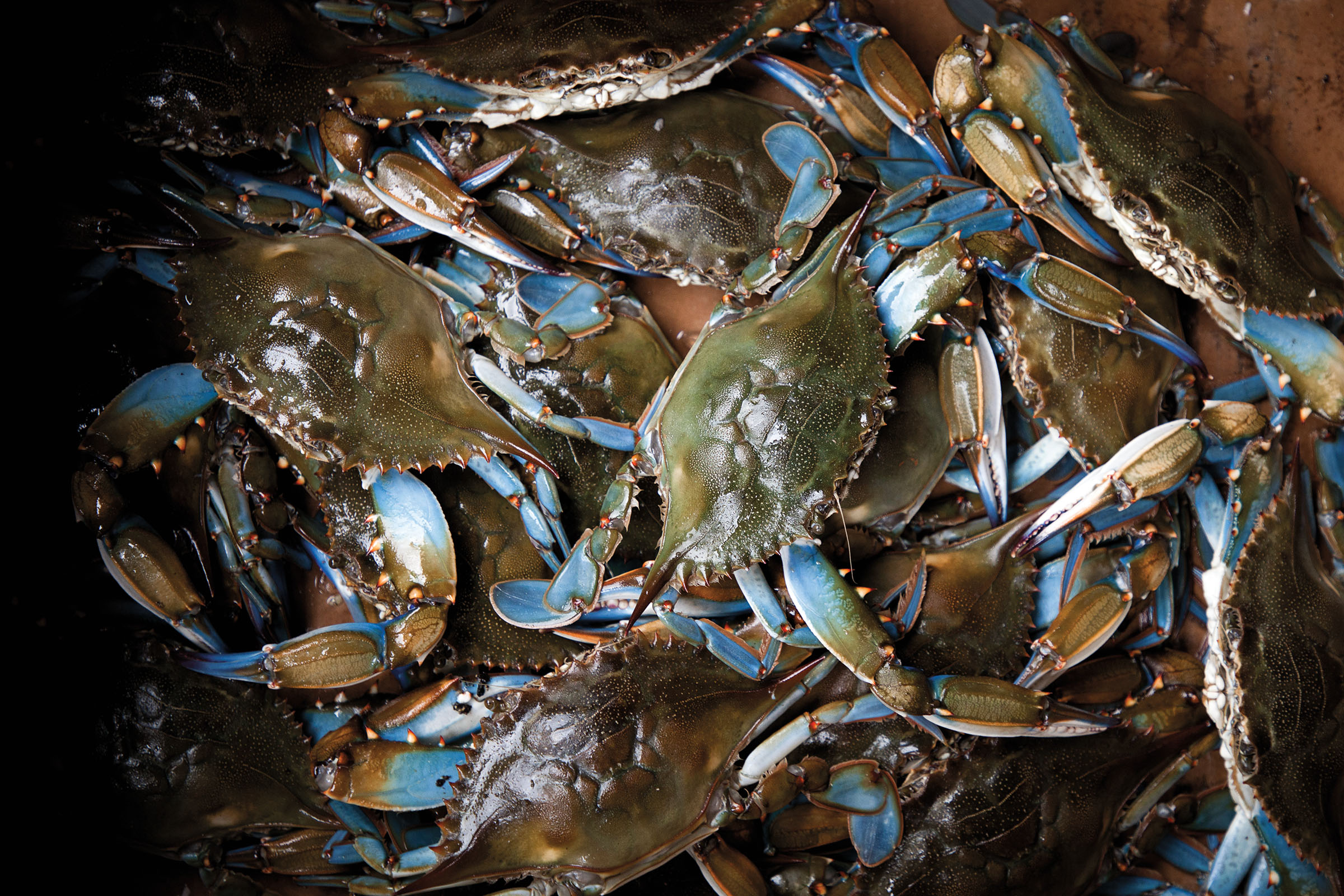 From the December 2021 issue