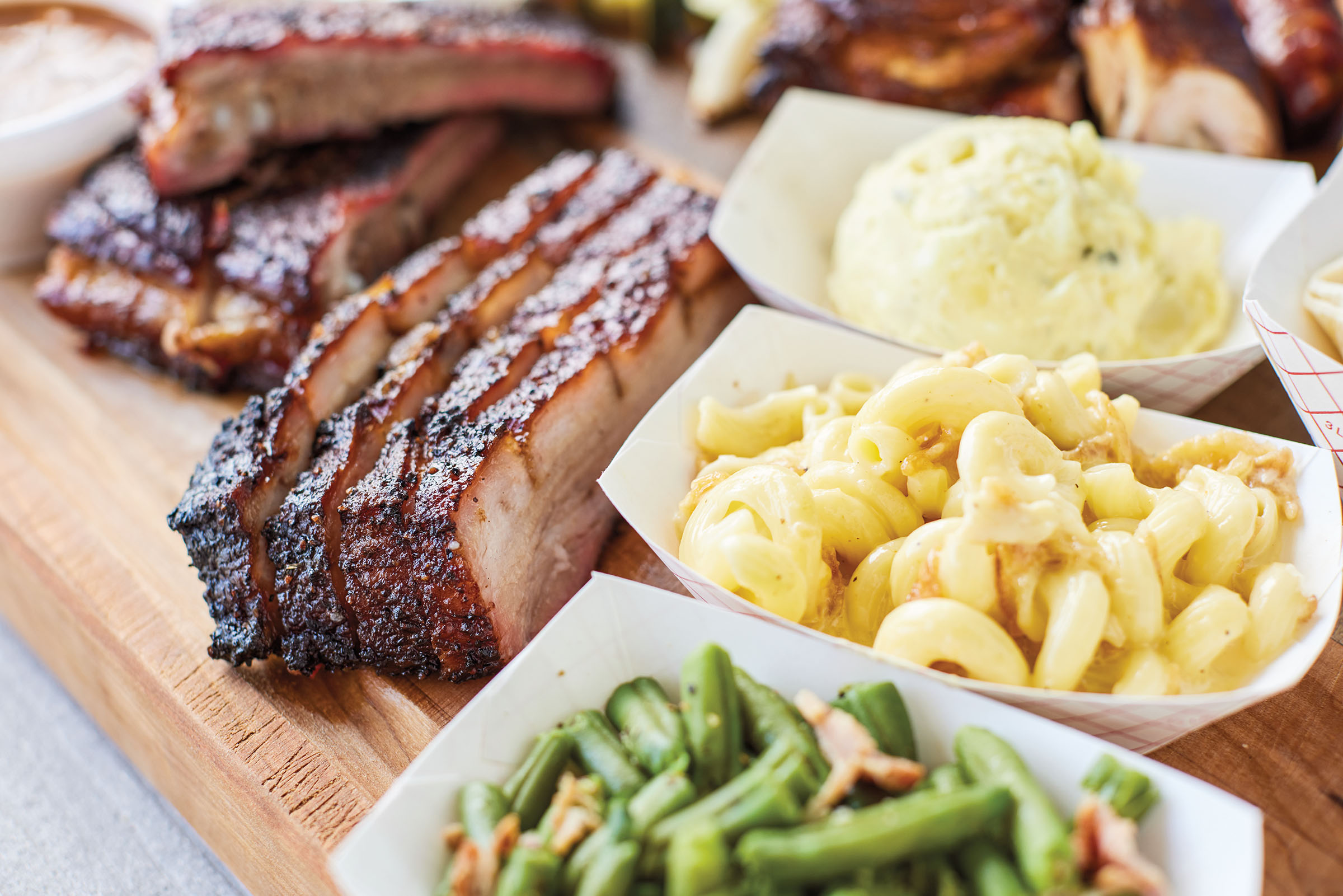 In the tiny coastal town of Matagorda, many folks mark the seasons by what they catch at the end of their fishing lines. Flounder mean winter is coming; big speckled trout signal late winter and early spring; and redfish abound year-round.
But one of the most anticipated dates of the year has nothing to do with fishing—it's the annual opening weekend of Coastal Que BBQ. The first weekend of May in Matagorda, about two hours southwest of Houston, heralds the official start of tourist season. That's when visitors from across Texas and other states begin arriving, and the first wafts of oaky aroma from owner Russell Hicks' hand-built smokers shake the town out of its off-season slumber.
Coastal Que BBQ
Open May-Sept., Thu-Sat 11 a.m.- 2:30 p.m.
(or until sold out)
333 Fisher St.,
Matagorda. 979-318-2053
"At 9:45 a.m. [on opening day] the first car pulled up. By 10:15 the whole parking lot was full, and by 10:30—there was a line around the block," Russell says. "It's unreal."
Glenn Ging, a fishing guide and owner of Glenn's Guide Service, eats at Coastal Que a couple times a week during open season. "It's a neat feeling in there when you go," Ging says. "There are people all sitting and visiting, and there are a lot of days where you'll be talking to people—and you don't have any idea who they even are."
His favorite dishes include the pork belly tacos and the Frito Gorda—the classic corn chips topped with beans, brisket, sausage, cheese, and sour cream. You'll usually find him seated at a long, wooden community table built by the brother of co-owner Brandy Hicks. But it's not only the local anglers you'll find dining around the table.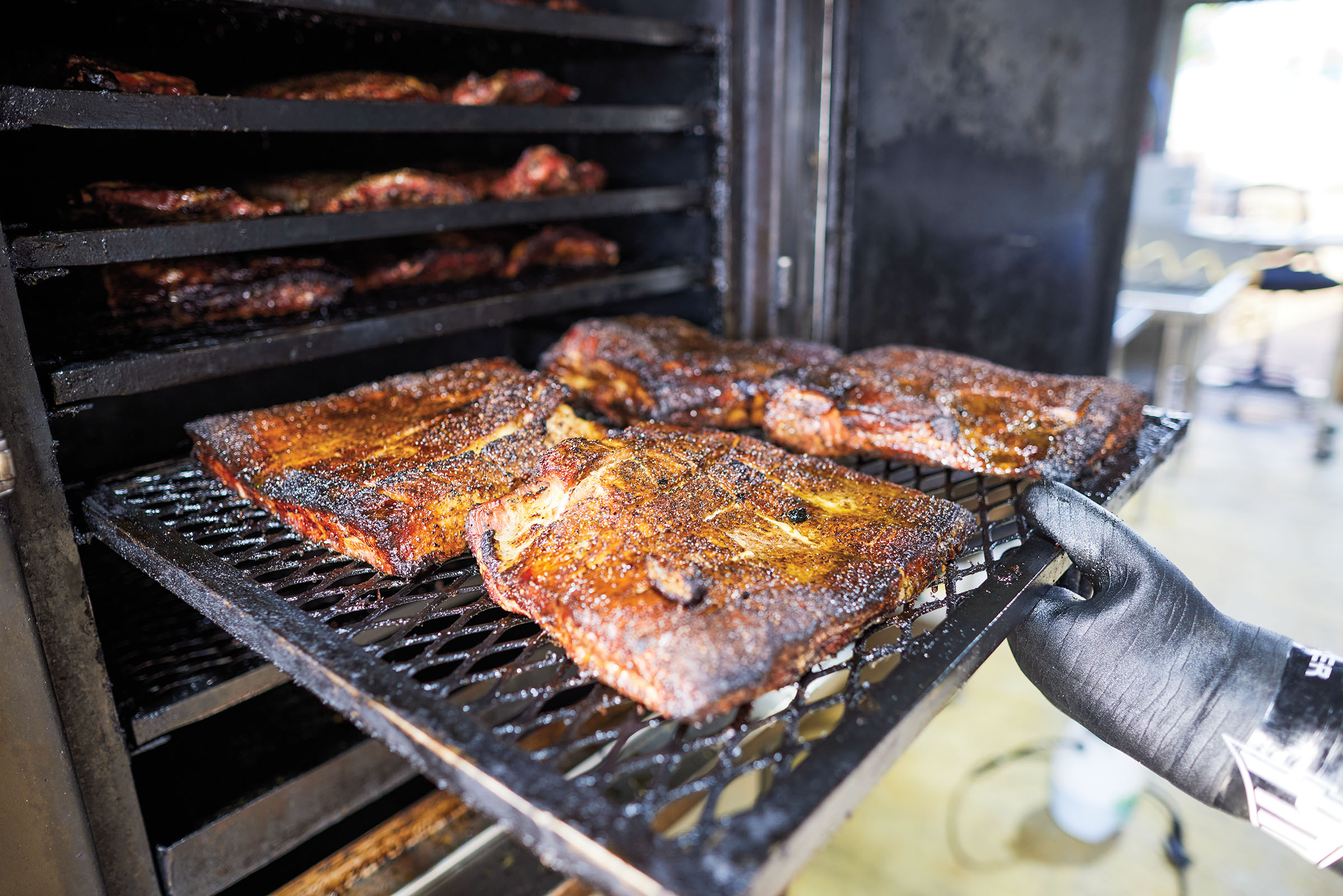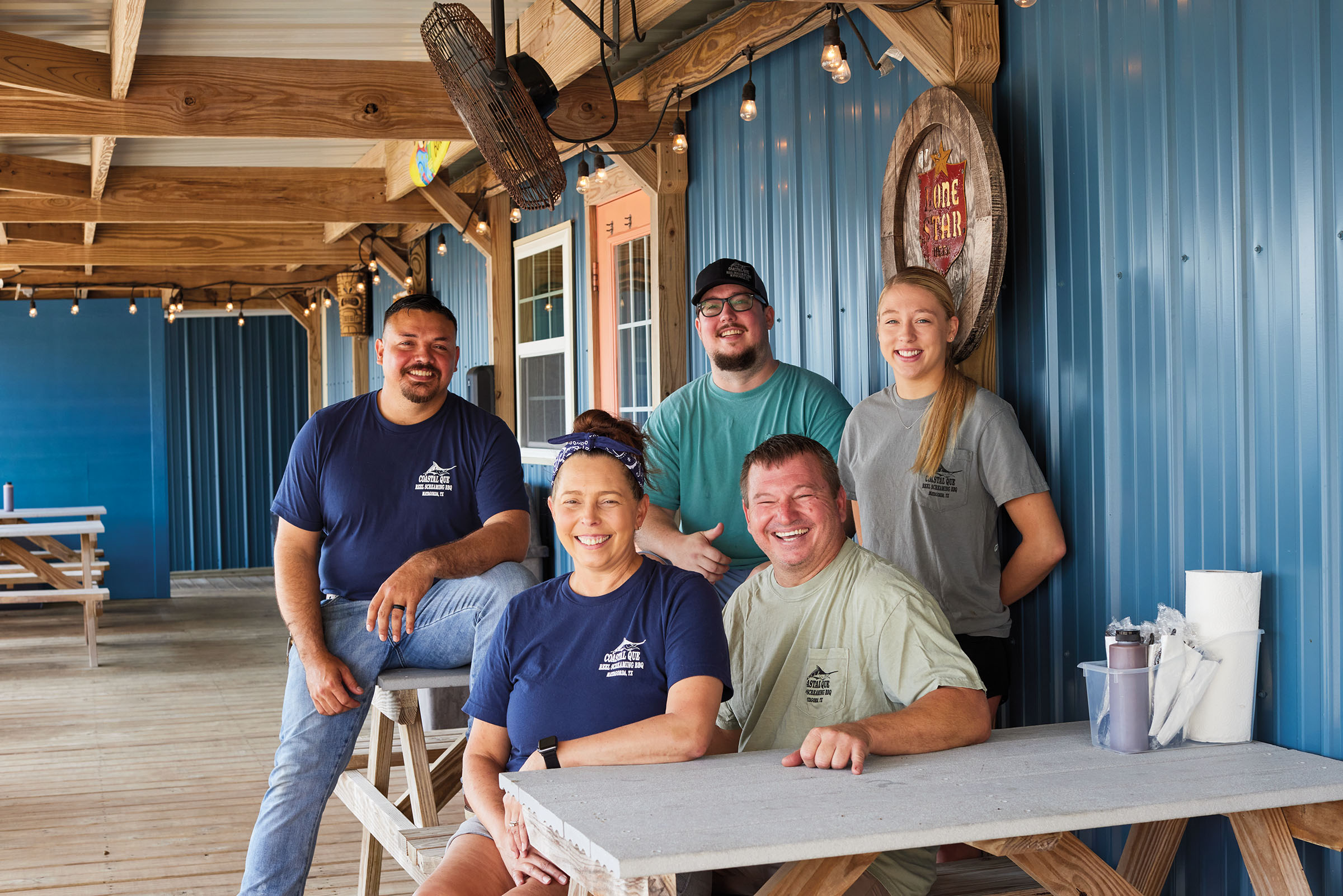 Coastal Que opened in the summer of 2017 and has since attracted a dedicated following. It's located in a blue building off State Highway 60 (also called Fisher Street), the main drag in and out of town. Though visitors passing through might easily miss it on the way to the beach, the eatery's hand-painted surfboard signs welcome people to dine outside in covered seating areas. Inside, the freshly painted dining room is decorated in a fishing motif, with driftwood and seashells adorning the walls.
Russell and Brandy both grew up in this area—Russell in Midfield, 40 miles northwest of town; and Brandy right in Matagorda, or "Gorda" as locals call it. Brandy's grandparents owned local restaurants when she was growing up—she remembers pretending to wait tables as a kindergartner.
Russell went to the Texas Culinary Academy in Austin after high school. He worked under Guy Carnathan at Beulah's at the Tarpon Inn, where the two chefs opened the now-shuttered Other Guys Seafood Cafe. Shortly after, he and Brandy met at her sister's wedding, and they married in 2008. Eight years later, they left the "hustle and bustle of Port A" and opened Coastal Que.
"Our barbecue sauce was my grandfather's that my dad added his little touch to, and my dad passed it to me, and I added my own little touch," Brandy says. "A lot of the desserts I make either come from my mom or my grandma, and everything has a little touch of family."
At 4:30 p.m. every Wednesday through Friday during their open season, Russell lights his fires in the pit and puts the brisket on for about an hour before flipping and spraying the meat throughout the day with sauce, apple cider vinegar, and water. In the evening, another cook, Jake Treviño, takes over minding the brisket until it reaches the desired temperature. By 5:30 a.m., they're smoking chicken, ribs, and pork belly for the daily menu. These meats sell out every day, so arrive early for the best selection.
If patrons ask, Russell is happy to give a tour of the pits—he's proud of the smokers he built with his uncle and friend, and the effort that goes into keeping careful watch over the daily offerings. "Everything is tough—the long hours, the heat. But I have a passion for it," Russell says. "I built my first pit in ninth grade and started cooking in a bunch of cook-offs. I've just loved it ever since."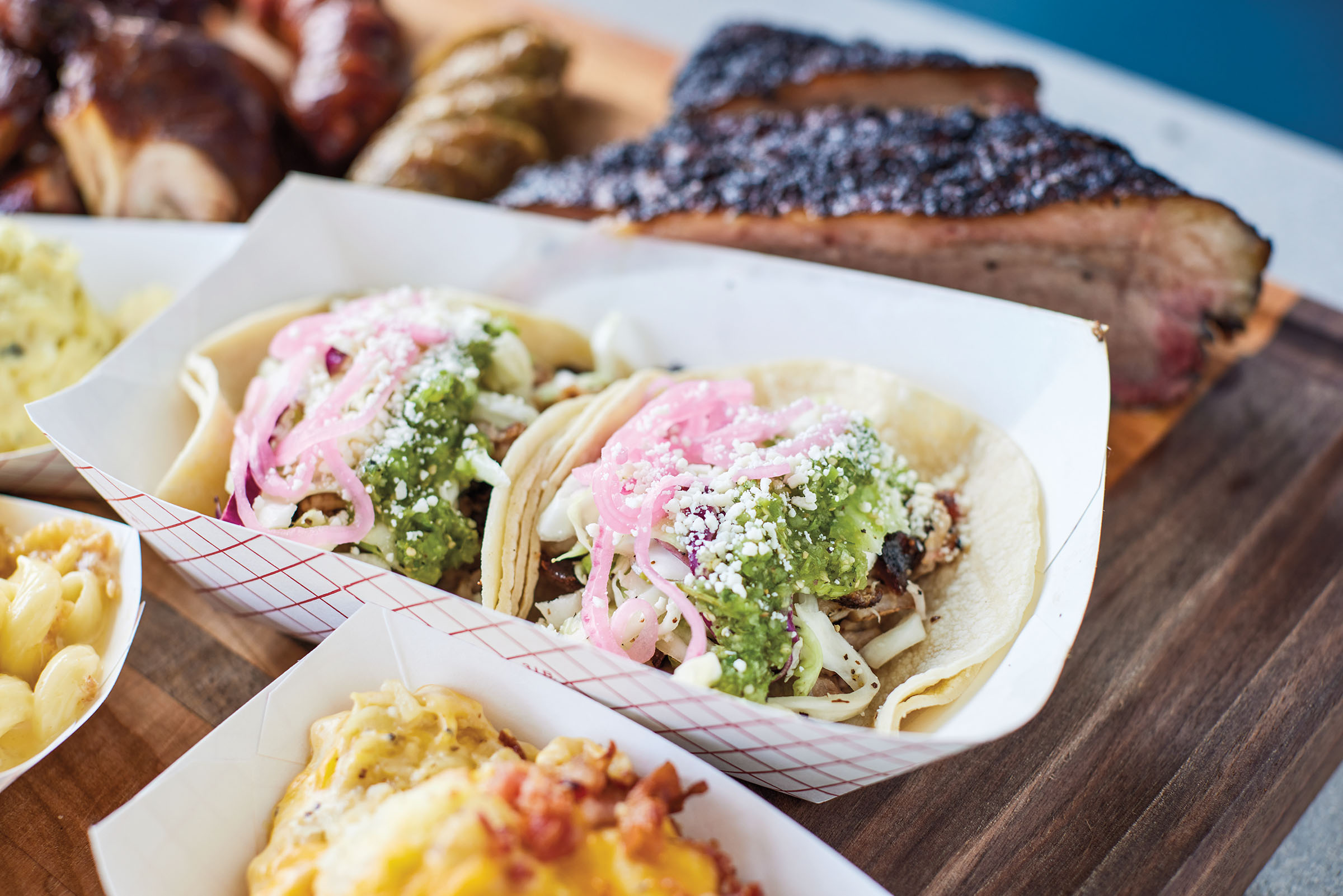 Coastal Que goes beyond the typical pinto beans and coleslaw. The menu offers items such as homemade pickles, and for dessert, sopapilla cheesecake. Brandy says the restaurant's No. 1 seller is probably her Tater Tot casserole. "All of our family gatherings, we always made the old standby potato casserole," she says. "One day, I didn't have hash browns, so I put Tater Tots in there. It was a hit."
In the offseason months, the couple cooks for hunters in a private camp near Cotulla. They prepare the daily meals frequently made with fresh game, and paired with Brandy's sides. Russell has worked as camp chef for more than 25 years there, and though their regular customers in Matagorda nudge them to stay open year-round, they prefer the seasonality of their schedule. The offseason gives Brandy and Russell a chance to flex their culinary creativity trying out new recipes on the hunters.
"We are literally a tourist town, and if you were to come during the winter, you would say this doesn't seem like Matagorda—it seems like a ghost town," Brandy says. "We don't have the Winter Texans that some of the bigger communities do."
In September, people grab their last bites of smoked chicken and sticky sweet ribs before the restaurant closes. The town quiets again, waiting for the weather to warm—and for the moment tendrils of smoke coming from Russell's pits signal Coastal Que's return.
"I don't want to be just another barbecue restaurant," Brandy says. "We want them to say, 'Oh man, I miss that Tater Tot casserole—I've gotta go get some.' We want to stand out."
From the July 2023 issue