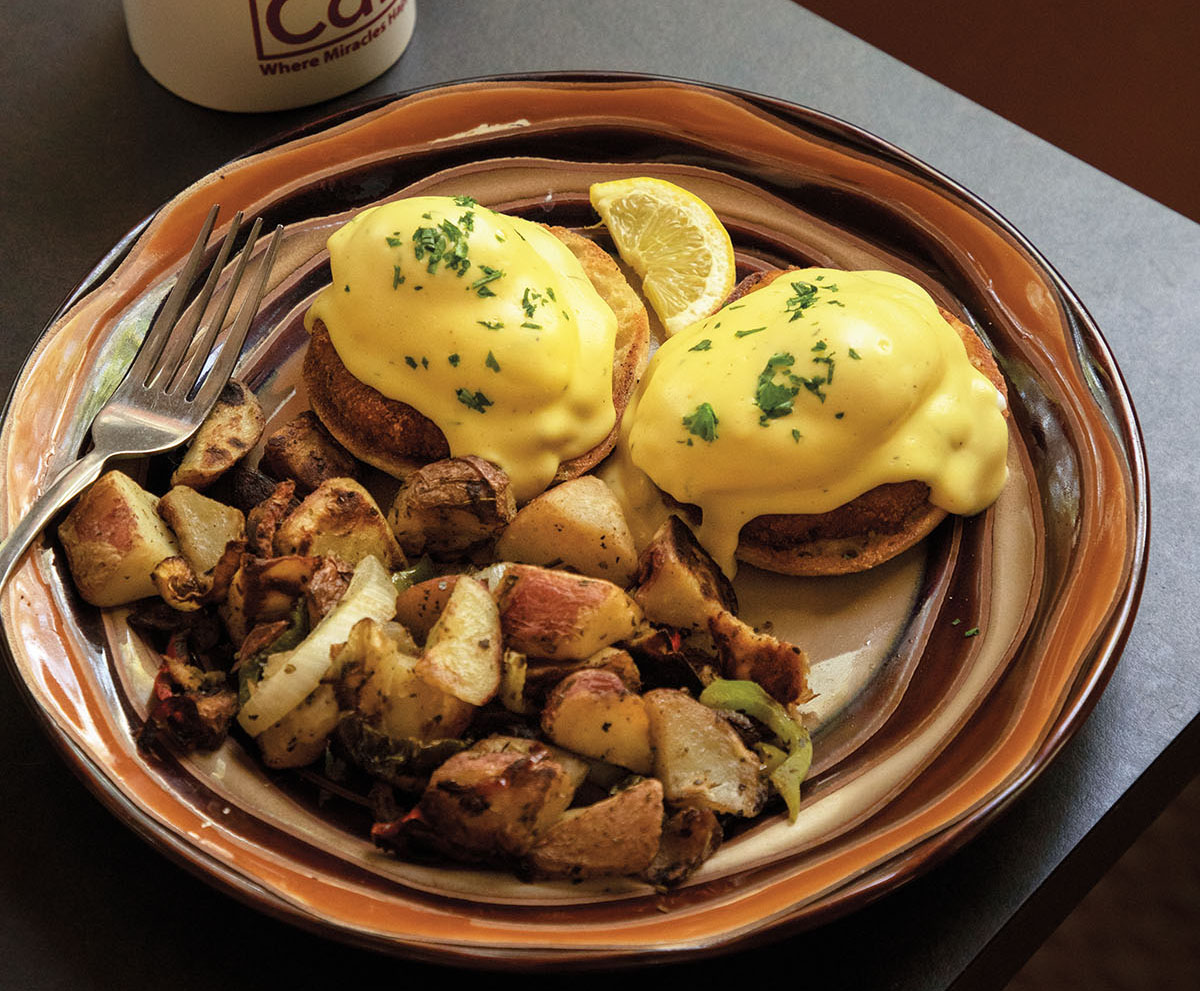 At first glance, Comfort Café in San Antonio looks like a typical brunch joint. There are plates filled with eggs and bacon, half-inch-thick pancakes, and a two-hour wait on Saturday mornings. But the menu doesn't feature a trendy mimosa flight or list any prices for dishes. The most notable difference: A busser or server might stop for a moment to talk openly about their recovery from addiction.
Comfort Café is a pay-what-you-want (or what-you-can) restaurant with locations in Smithville and San Antonio. The cafés are run by SerenityStar, a recovery center founded by couple Teri and Rosie Lopez. All proceeds from its weekend brunches support the center, and everyone who works at the cafés is in recovery from addiction or alcoholism.
Comfort Café Smithville
111 NW 1st St., Smithville.
Open Fri-Sun
8 a.m.-3 p.m.
Comfort Café San Antonio
2015 NE Loop 410,
San Antonio.
Open Fri-Sun
8 a.m.-4 p.m.
"The anonymity that goes on in 12-step rooms, we kind of just said, 'No,'" Rosie says. "This should be the badge of honor—our survival skills and recovery. We wanted to put a face to people in recovery."
Teri and Rosie were recovering alcoholics themselves when they met in a 12-step group in New York in the early 2000s. Rosie had been trying to get sober for 18 years, and Teri had worked as an addiction counselor. In 2005, they decided to pack up and move to Smithville, a small town about 45 minutes southeast of Austin that Teri became enamored with after visiting a family friend.
They started hosting Alcoholics Anonymous meetings in their new hometown, and the meetings quickly grew to 28 sessions a week. From there, they developed their own 12-step program based on their experiences. In 2009, SerenityStar gained official nonprofit status. The couple rented a few different spaces over the years, but raising money was tough. "We were hosting garage sales to pay the rent, and it was just so exhausting," Rosie says.
Their solution was Comfort Café, which opened its first location in Smithville in 2010. A local woman who had inherited the restaurant space offered it to Teri and Rosie, both of whom had plenty of experience in the kitchen­—Rosie in actual restaurants and Teri as part of a big Italian family that loved to cook. "It was crazy how fast it went," Rosie says. "We were renting from her and took the restaurant on, and she left everything there. It was just beautiful."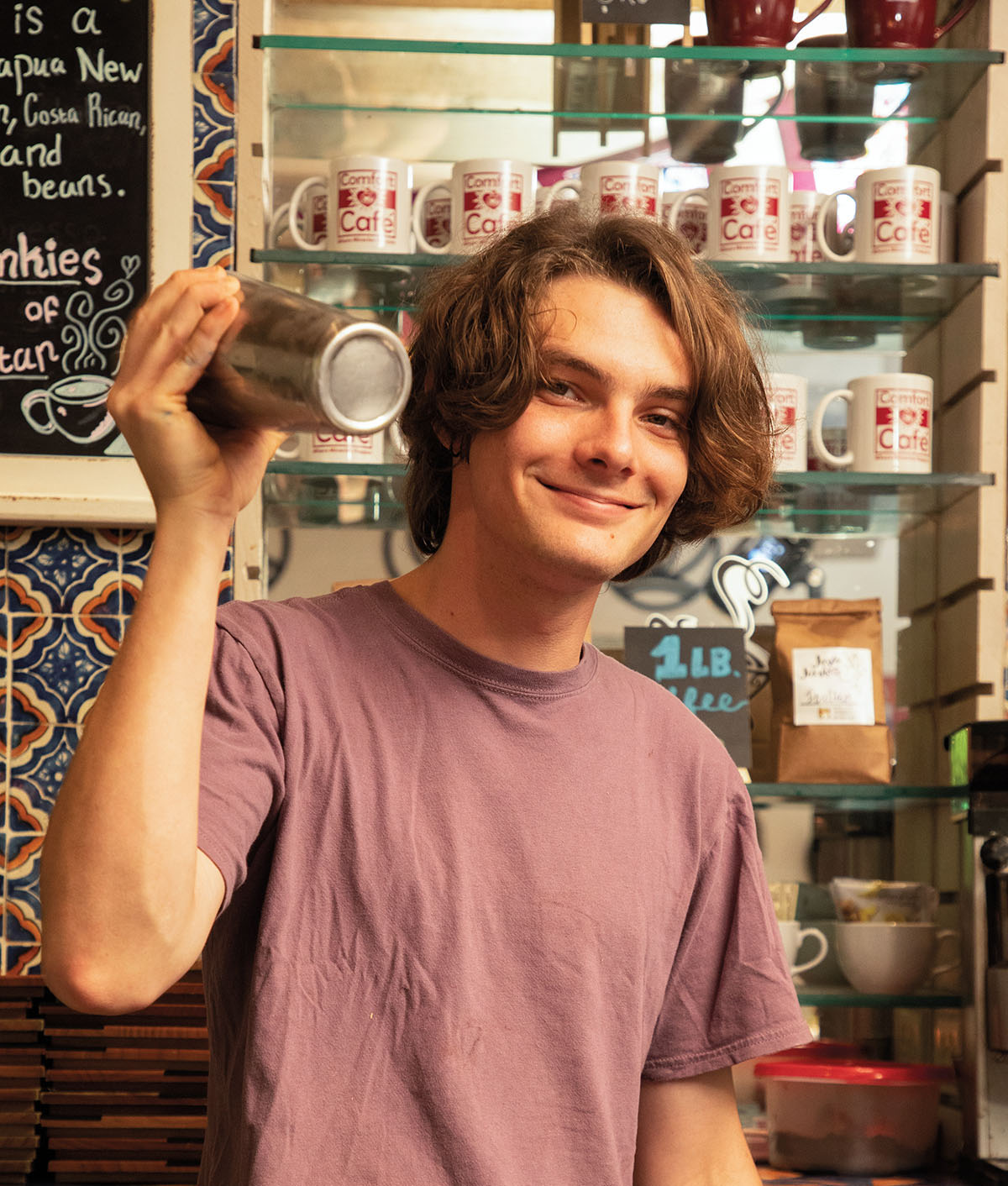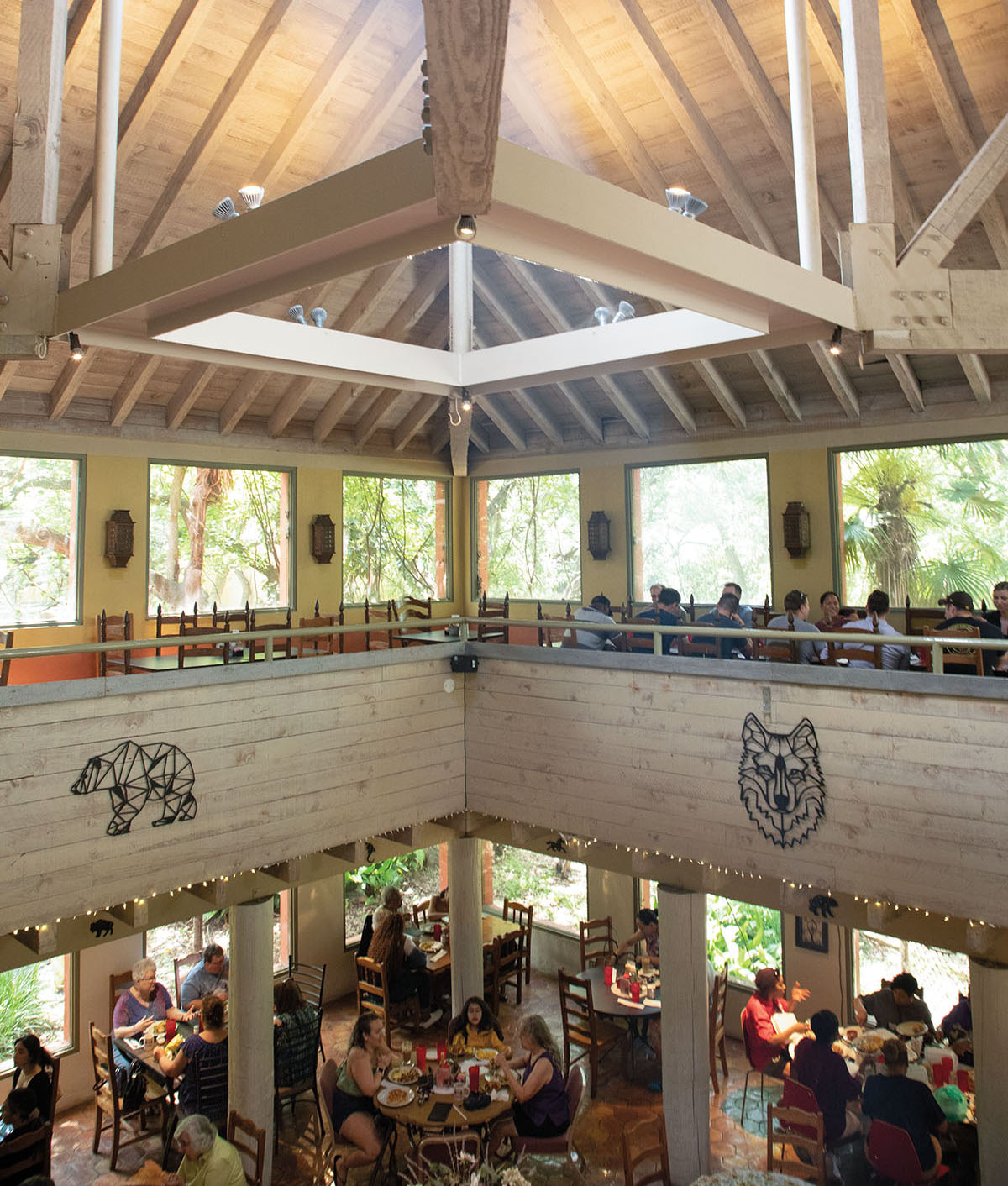 The mission behind Comfort Café isn't the only thing that brings in hundreds of patrons each weekend. Both locations have a homey charm that's not unlike your favorite aunt's kitchen. Kitschy decals in the San Antonio location encourage you to "Keep Smiling" and a sign promises "Love Light & Pancakes," while Smithville's location is dotted with knickknacks.
The San Antonio location also includes a spacious patio with handbuilt picnic tables and a waiting area with board games. Consistently featured on "best brunch" lists in the area, the San Antonio location was named the second best brunch spot in the country by Yelp in May.
Tiffany Galvan, a small business owner and nonprofit fundraising consultant in San Antonio, first visited the city's Comfort Café location in early 2020 on her parents' recommendation. "You can taste the love in the food and how it's prepared with so much care and concern and pride," she says.
Comfort Café works simply enough. People in the program spend weekdays in classes, meetings, and support groups. Then on the weekends, they can choose where to contribute to the program, whether it's carpentry, working in the garden, serving, or cooking. All jobs help sustain SerenityStar.
"Twelve-step programs talk about service as a way to stay sober," Teri says. "So, this allowed us to do classes at the beginning of the week, open up the restaurant on weekends, and practice what we learned."
It also allows them to directly connect with the community over a warm meal. "When people came in and fell in love with our food, they were willing to hear what we were doing," Teri says. As the program gained support, SerenityStar expanded to San Antonio in 2019.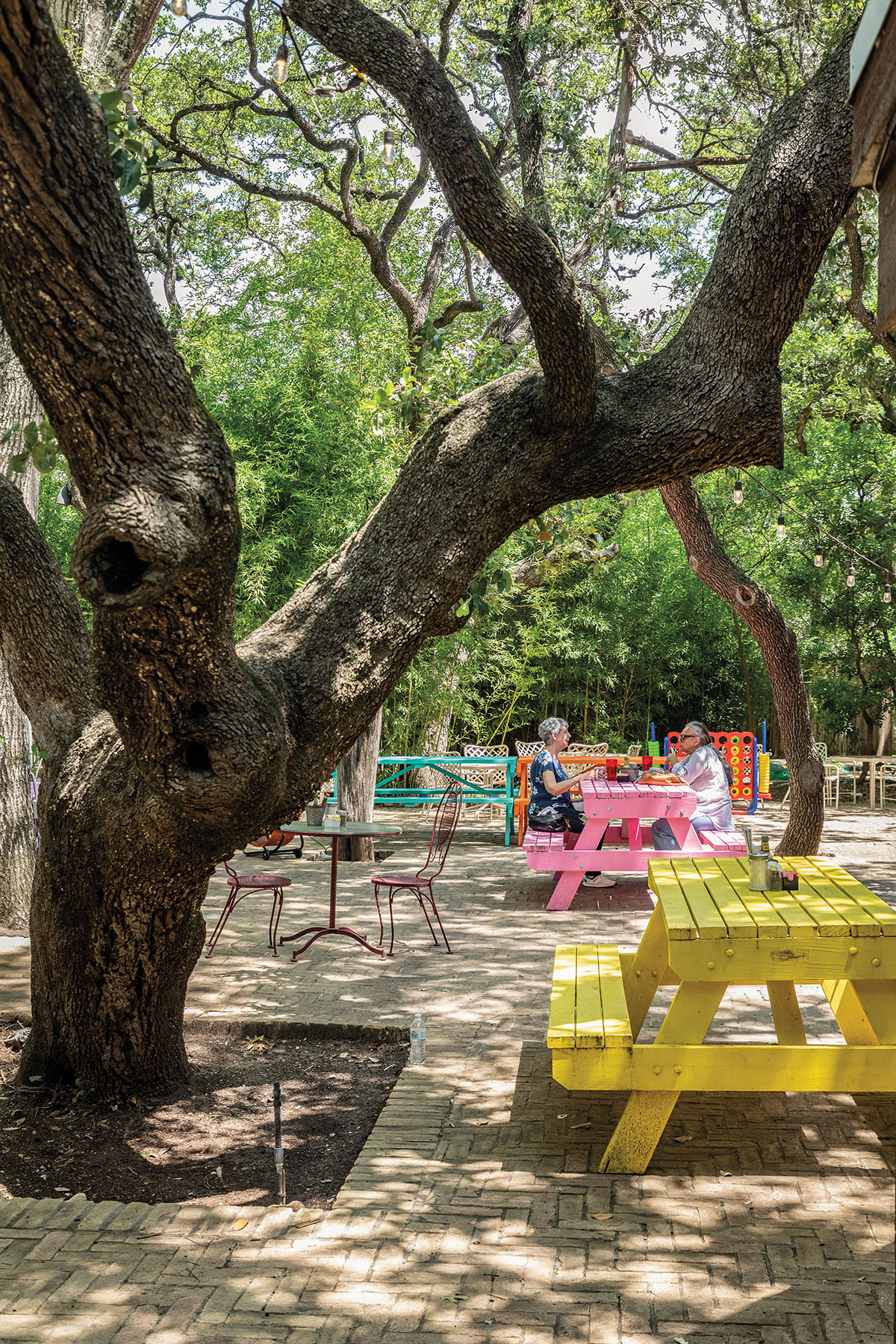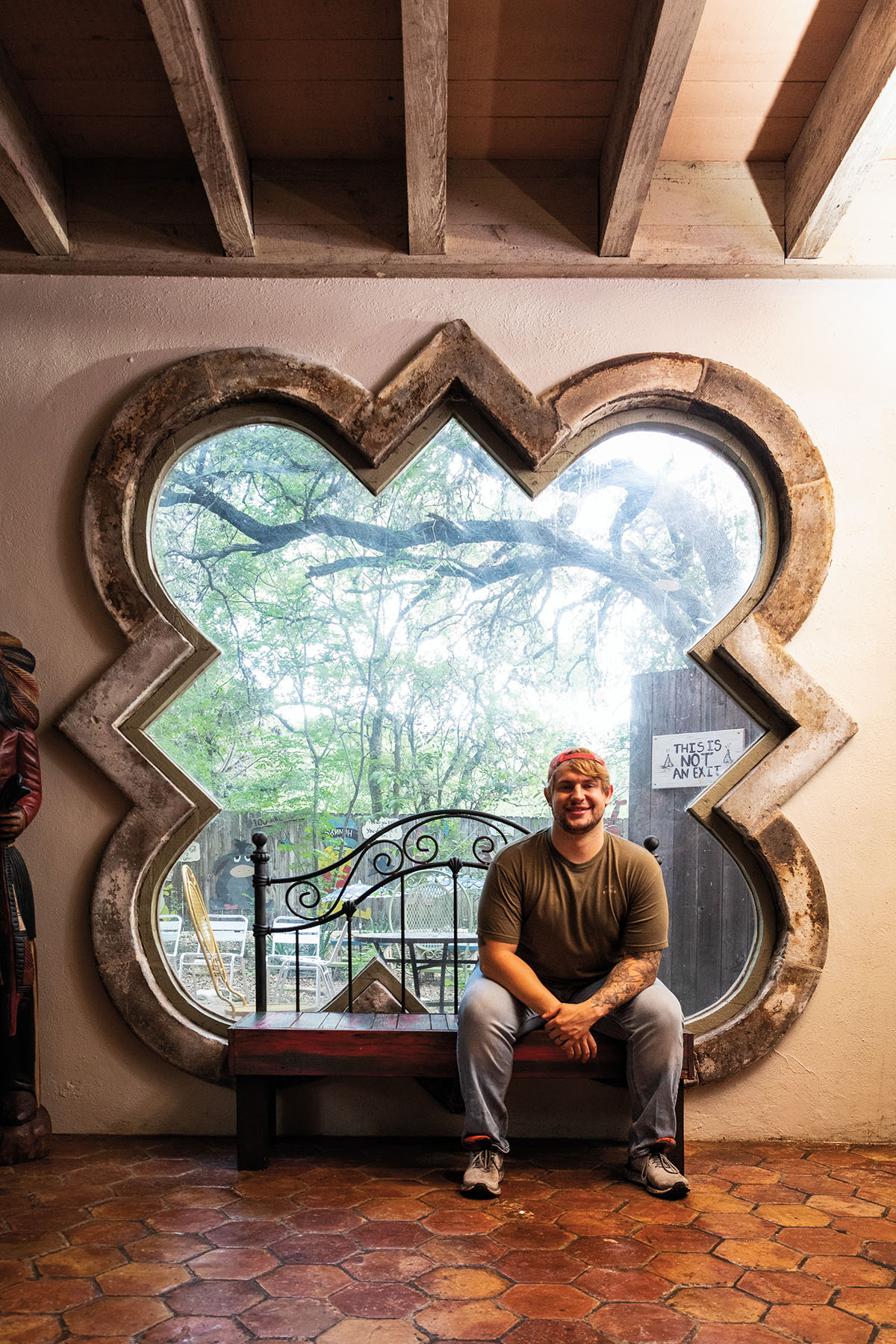 Austin Payne currently works in the kitchen at the San Antonio location and credits Comfort Café for his own recovery journey. He'd gone through 14 recovery and rehabilitation programs and continued to relapse, squatting in an abandoned home in North Austin when, he says, he "emotionally broke" one morning. But at that moment, his mother called him from Smithville's Comfort Café, where she had just finished eating and learned about SerenityStar.
This place was different, she told him, and sent him a photo of the brochure. Payne called SerenityStar, packed a backpack, and was there that afternoon. Now more than four years later, he's guiding others who walk into the café looking for help—or those who happened upon it.
"A lot of the times I was the first person who someone talked to where it went deeper than just 'I'm a person in recovery,'" Payne says. "That's why Comfort Café really is the bridge. This is where a lot of connections are made."
Teri and Rosie estimate 1,500 to 1,800 people have gone through SerenityStar's program since 2009. It wasn't always easy—the duo was often treated with suspicion in the early days of Smithville's Comfort Café—but after people started to come in and talk with them, the community quickly embraced SerenityStar. They've found the same support in San Antonio.
"There were times we had rent due on the first, and it was the 30th, and it was like, 'We don't have it,'" Rosie says. "And then someone would come in and slam us the check for rent money without us even asking."
Teri and Rosie have big plans for SerenityStar's future. Not only does the nonprofit run the cafés, but it also owns 10 acres down the road from the Smithville location. Called SerenityStar Ranch, the land has three buildings that serve as no-cost residences for people in the program. Most recently, they purchased more than 3 acres in San Antonio to build a residential recovery space like the one in Smithville. "We never expected the program to be this big or last this long," Teri says.
But along the way Comfort Café has become a community staple, which means Teri and Rosie can continue to serve food alongside the people they're leading through recovery—and hopefully help break the stigma of addiction at the same time.
"I really feel that customers get more knowledge when they come here," Rosie says. "They're leaving with a belly full and a mind and heart full of happiness."
From the August 2023 issue