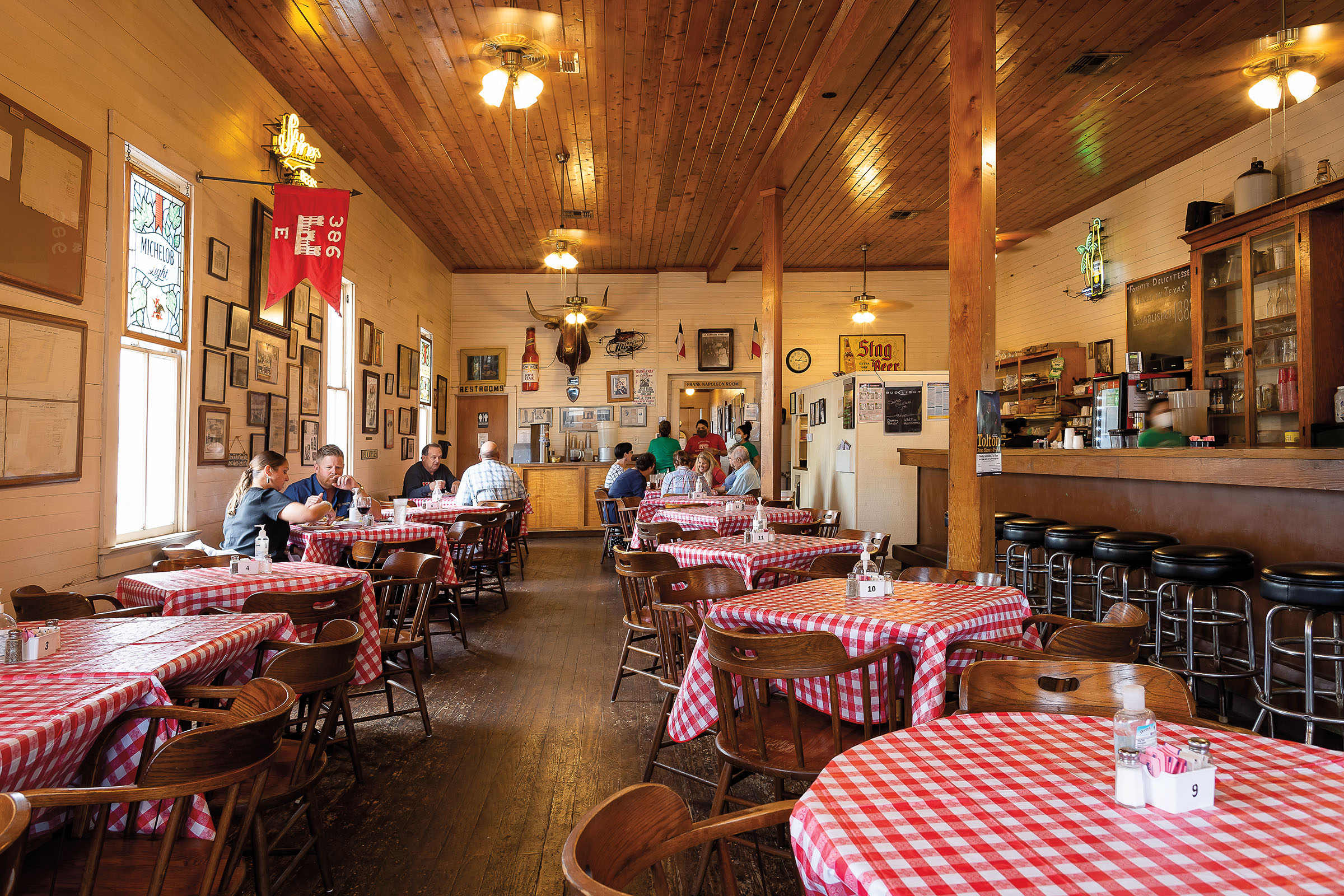 Fossati's Delicatessen in downtown Victoria still looks like it did 140 years ago. The tall facade, white clapboard siding, and iron rings—once used to tie up horses—protruding from the sidewalk testify to Fossati's 19th-century origins.
Although it's gone through many evolutions and its share of financial troubles, the business is still in operation thanks to a long line of Fossatis who fought to preserve what is now the oldest deli in Texas.
The first iteration of the business was a chili stand, opened in 1882 by Fraschio "Frank" Napoleon Fossati, an Italian immigrant who previously worked as a stone cutter. He took on a partner and transformed the stand into a saloon called the Cosmopolitan Bar, which stayed open 24 hours a day.
Frank moved the saloon building across the intersection to the corner of Juan Linn and Main streets and settled there in 1905. Soon after, he began making sandwiches for the drinking crowd. On weekends he'd prepare food for people who'd come to do their shopping downtown, according to John Fossati, one of Frank's great-grandsons. Those small gestures led to the Cosmopolitan Bar eventually becoming Fossati's Delicatessen.
Today, the deli serves lunch Monday through Friday, 11 a.m. to 2 p.m. Menu items lean more Texan than traditional New York-style and include the standout chicken salad melt and daily specials such as King Ranch chicken in addition to salads, soups, drinks, and desserts. A remnant from the saloon days, Kite's Kalteraufschnitt, or Dutch Lunch, is a create-your-own-sandwich platter of four types of sandwich meat, bread, a pickle, coleslaw, and hot beer mustard from Frank's original recipe.
The bar—with its mahogany mantle, glass cabinets, black leather stools, and spittoon trough running alongside the base—remains the centerpiece of the dining room. The framework of the building was constructed from timber from the toll bridge over the Guadalupe River in Victoria in the 1850s.
Keeping Fossati's in the family has been difficult. In 1902, Frank was joined by his eldest son, known as Uncle Kite, a cherubic, charismatic figure. Uncle Kite took over the business when Frank retired in 1910 and operated Fossati's until 1968.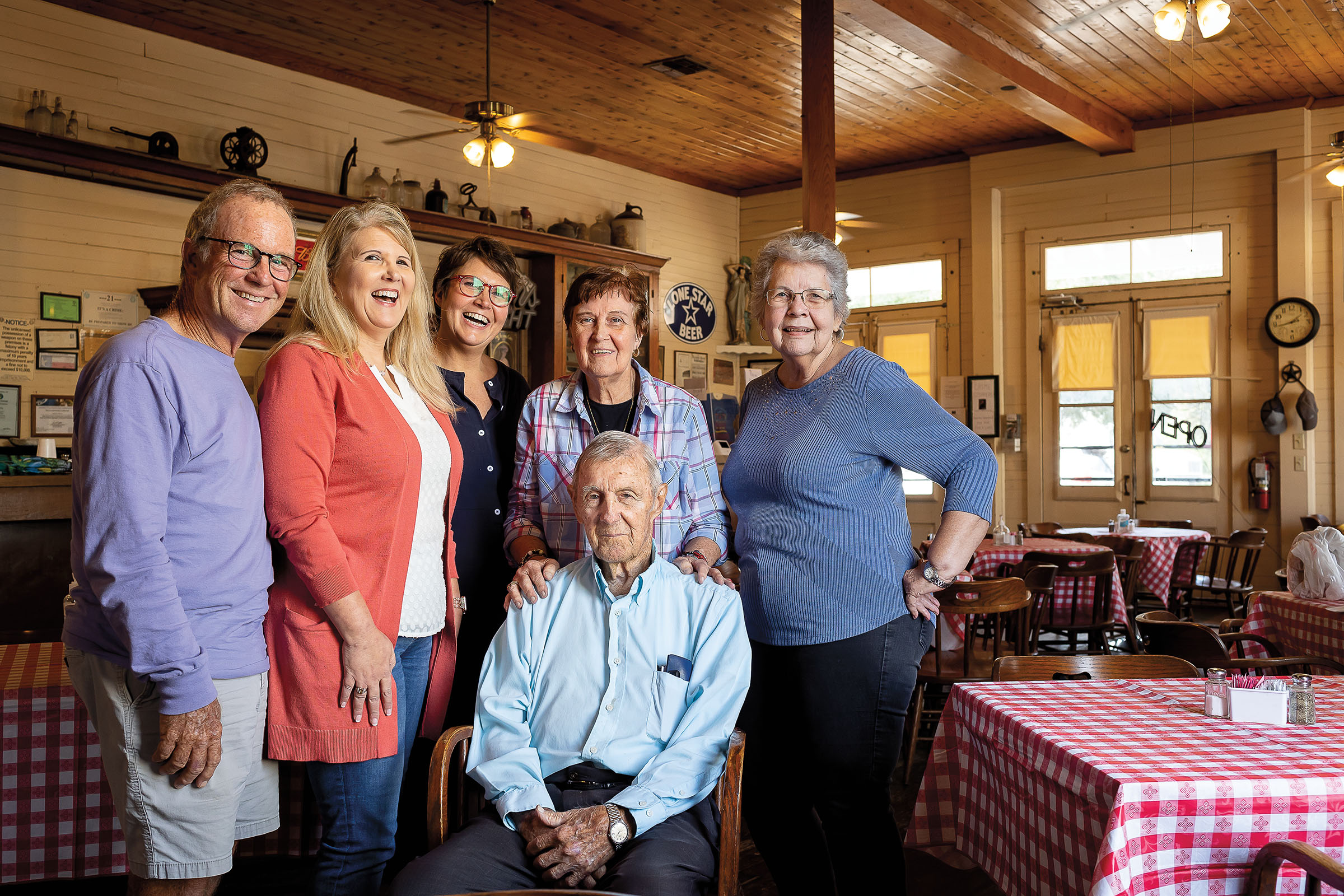 Kite intended to sell the business but decided to hold on to the building and lease the deli to new operators who promised to keep the name. At one time the new venture served pizza, but it eventually folded in 1980. The building remained vacant for several years—long enough for the city of Victoria to threaten to condemn it and tear it down. That led several third- and fourth-generation Fossatis to pool their money to revive and rehabilitate the building and reopen the business. According to John, a local banker turned down their application for a loan, informing them, "Whataburger has you licked." They got a few more family members involved to secure the funds.
"My mother, my mother's sister, and my mother's brother got together to buy the building from one of Uncle Kite's sons and reopened the restaurant in 1985," family historian Susan Darshad says. They incorporated with 33 family-member shareholders. Susan's mother, Catherine Fossati Wyatt, and her twin sister, Therese Fossati Bomersbach, managed the deli until Catherine passed in 2012 and Therese retired in 2018.
Today, Fossati's Deli is managed by Farshad Darshad and assisted by Faramarz Darshad, siblings with Fossati family connections. The board stays in communication with management, dealing with issues such as menu selection, operating hours, and renovations, including fixing the roof. That repair is being partially underwritten by a grant from the nonprofit Main Street Texas. Any and all changes made to the building are done under the scrutiny of the Texas Historical Commission, which added the business to the National Register of Historic Places in 1991. The upkeep of Fossati's is key to the city of Victoria's revitalization efforts downtown, which was abandoned by retailers in the 1980s, favoring locations near the US 59 bypass north of town.
"You've got to have good food, constant quality, and a very good staff," says John, who is the president of the family corporation and has also run his own gardening and landscaping business in Victoria for 36 years.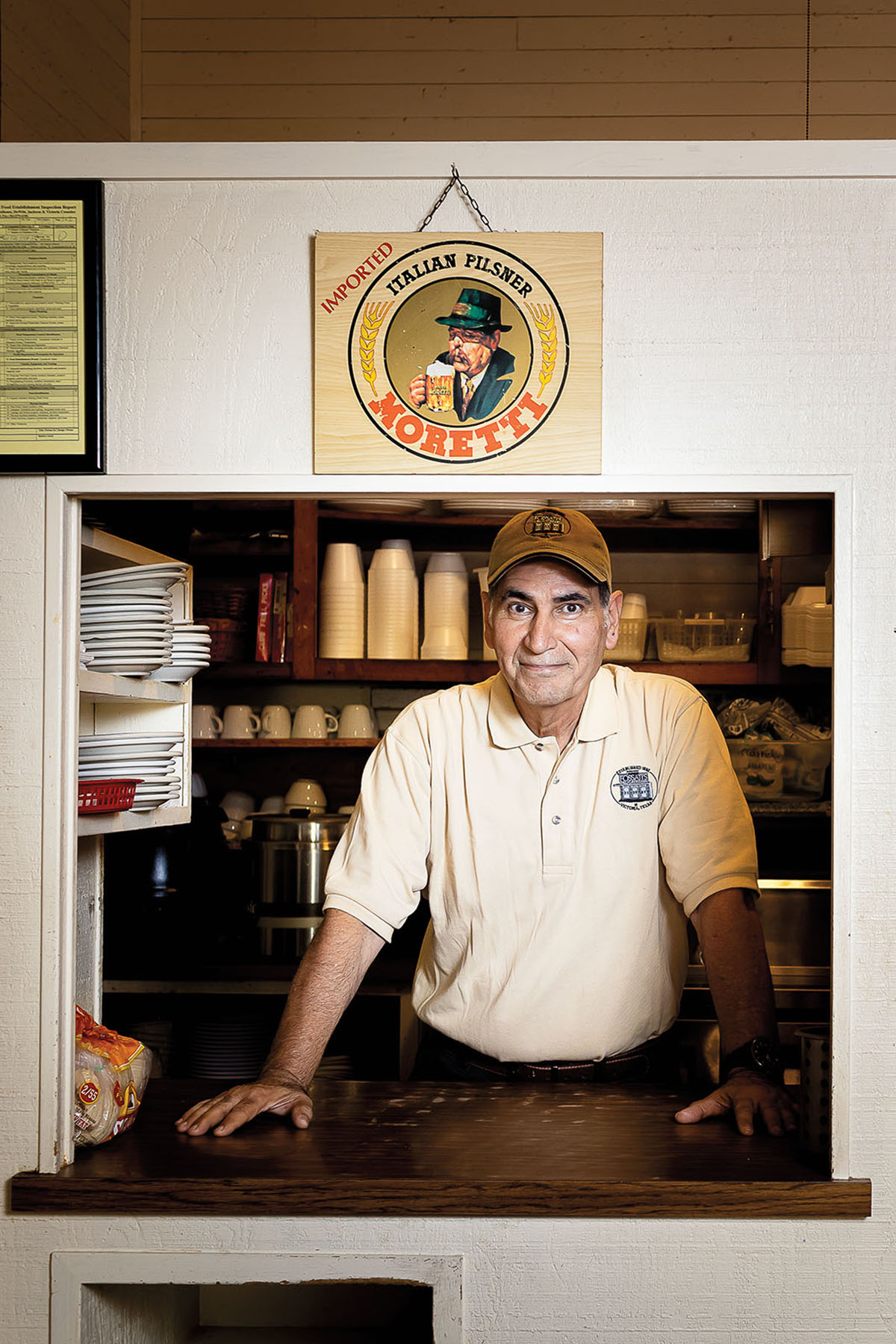 Fossati's survived the significant decline in business during the pandemic by stepping up its existing delivery and pick-up services. "That's what pulled us through," John says. Outside of its regular hours, Fossati's opens for the city's monthly Saturday market and other special events like the quarterly Art Walk. The restaurant's board is pondering restarting live music on Friday nights, a tradition begun by Therese that ended at the start of COVID-19. The building is also occasionally rented out for birthdays, weddings, and other private events.
Torin Bales, a commercial real estate developer who lives and works in downtown Victoria, is a Fossati's regular. His favorite dishes are the jalapeño soup and Frank Napoleon sub with ham, turkey, cheddar, and provolone. "The staff is very proud of what they serve and of the history of the place," Bales notes.
It's that pride that keeps the deli going, despite all the challenges of operating and maintaining a historic business and building. "My father loved this business, loved his father, loved his grandfather," John says. "He came to me and asked, 'Will you take my place and make sure the deli keeps going?' Next year, we'll be celebrating 140 years, still in the same family. That wouldn't be the case if not for Susan, my Aunt Gloria, Catherine, Therese, and other Fossatis, and their love of the business and the family."
From the December 2021 issue