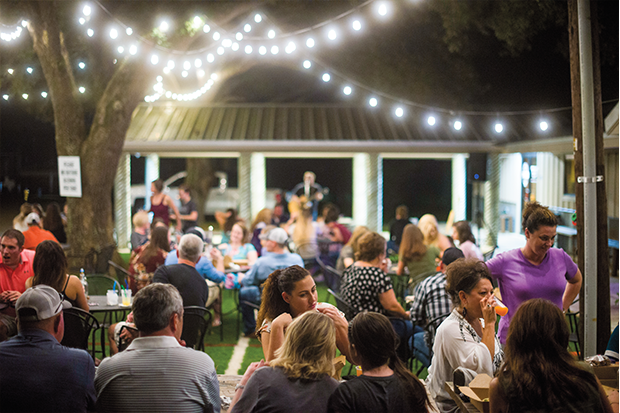 Nacogdoches business owners value the college students and professors as customers. John D. Bradford is a good example. A Stephen F. Austin banner hangs from a tin roof above the distilling tanks at his Front Porch Distillery, which he opened with his four daughters in late 2016, creating it from an old catfish restaurant on the outskirts of town.
"We wanted to bring the laid-back, kick-back vibe of the Hill Country here," says Bradford, who moved to town from San Marcos because "in Nacogdoches, the undercurrent is very vibrant. We're wanting to go and grow."
While he brews up batches of whiskey, rum, and vodka, his daughters mix creative cocktails such as a blend of moonshine with lime juice that approximates a margarita. The place jumps with live music on Friday and Saturday nights, and guests spill onto the front porch, where iron patio tables and picnic tables sit atop repurposed football stadium Astroturf.