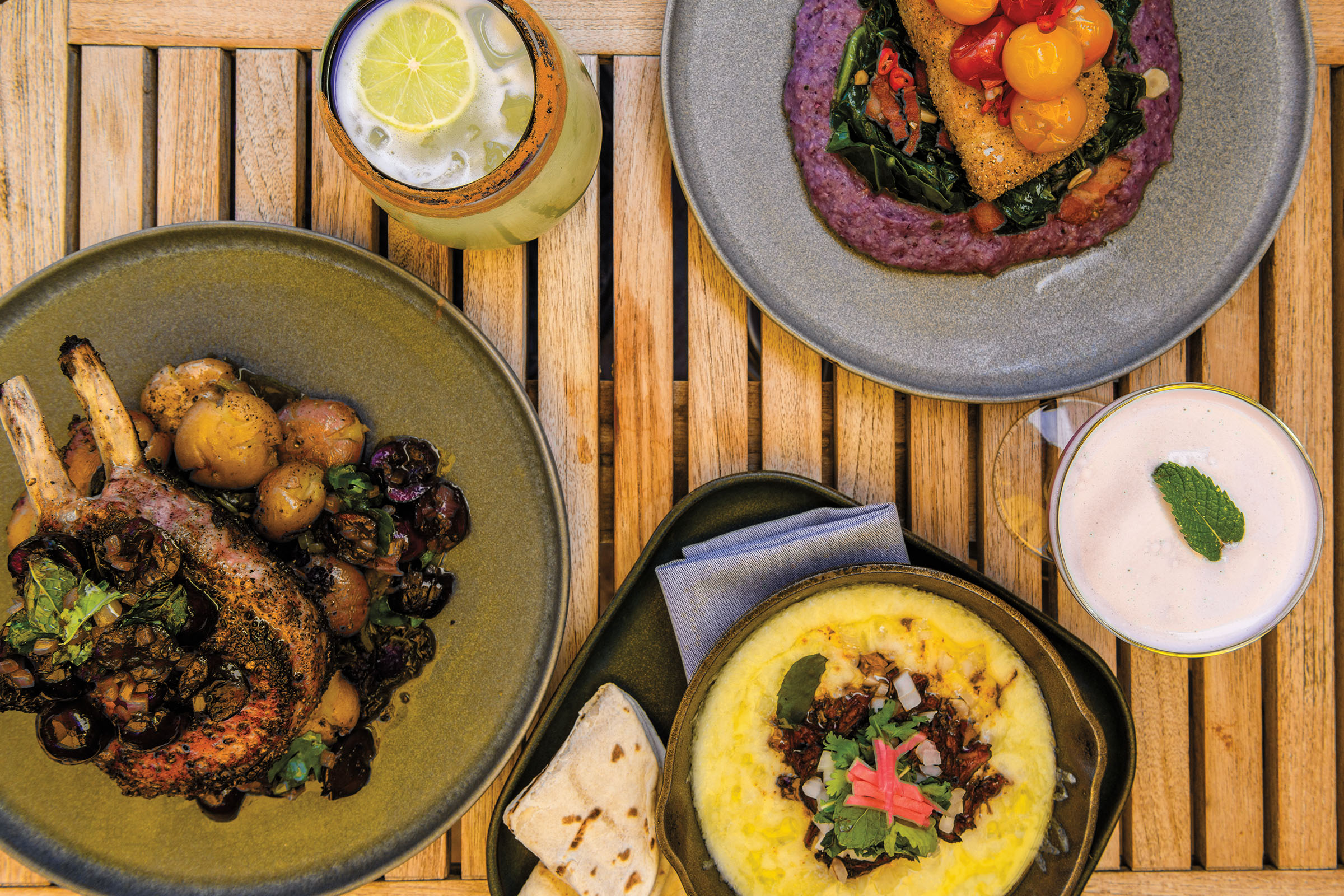 After many years working as a chef on luxury yachts around the world, Jon Walter moved back to his hometown of Lubbock in 2019. He was out of work in the wake of the COVID-19 pandemic, and his bank account was quickly dwindling. He begged his grandmother for her tamales recipe, thinking he could use it to open a small restaurant in Wolfforth, a town about 15 minutes southwest of Lubbock.
"I rented this little space and started running a restaurant, barely making it day by day, working as hard as I could," he says.
After the tamales restaurant took off, he returned to his Le Cordon Bleu culinary training. He cooked French cuisine in his pop-up restaurant in 2021, then opened Chez Sami in 2022. This year, he received a James Beard Award nomination for Best Chef: Texas for his French cooking, notably his lobster thermidor, Boeuf en Croûte, and Coquilles Saint-Jacques, served with a rich shallot cream.
"If you're going to take the island, you've gotta burn the boats," Walter says of his trajectory, which includes a planned expansion to a second restaurant in downtown Lubbock. "Now we are a full-fledged avant-garde restaurant. It's a little place in the middle of nowhere, and people come from all around just to go to the restaurant."
Walter is one of many Lubbock natives with big-city culinary chops who have returned to their humble hometown in the past decade. Their restaurants are garnering national attention, landing at the top of must-visit restaurant lists and racking up industry awards and nominations.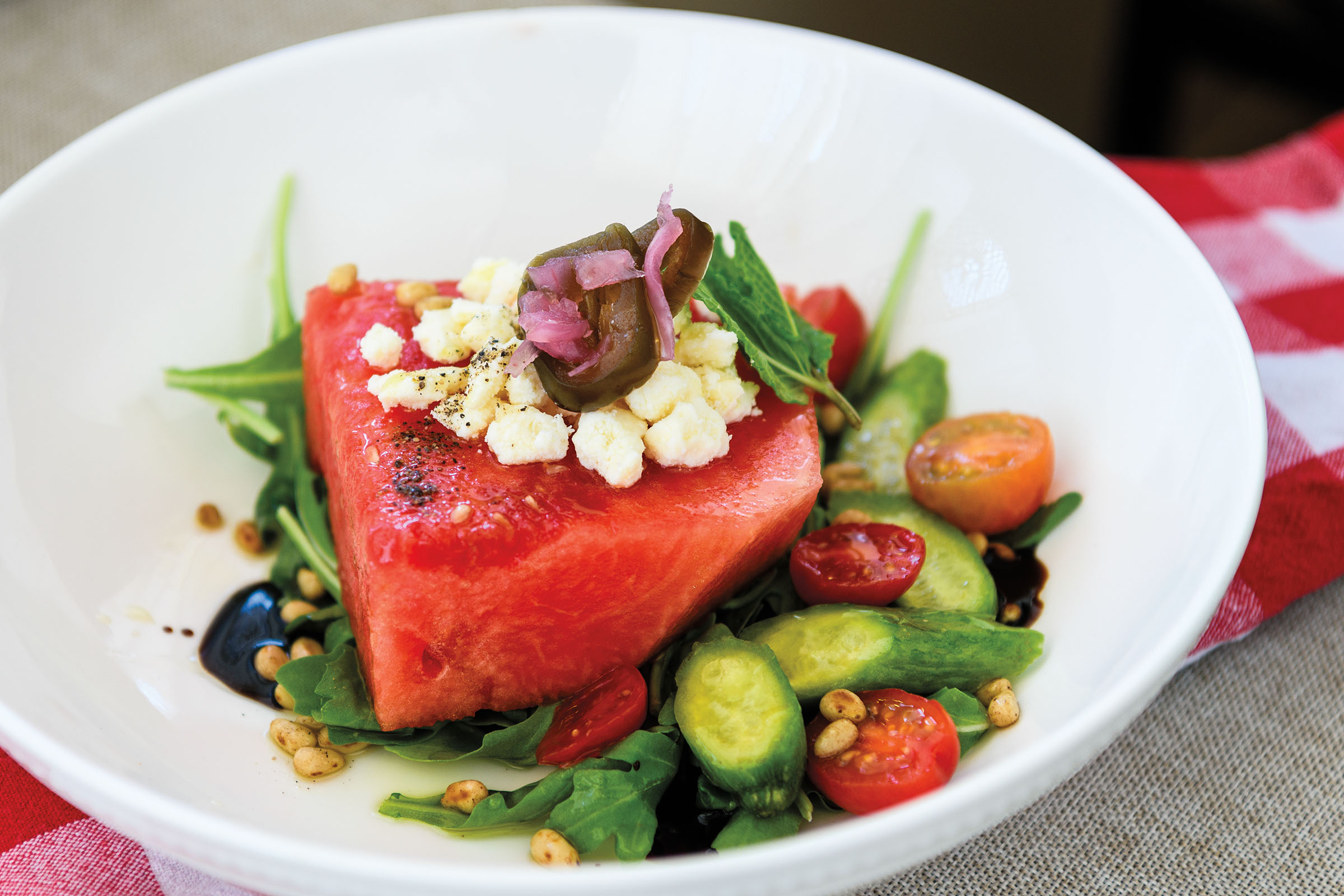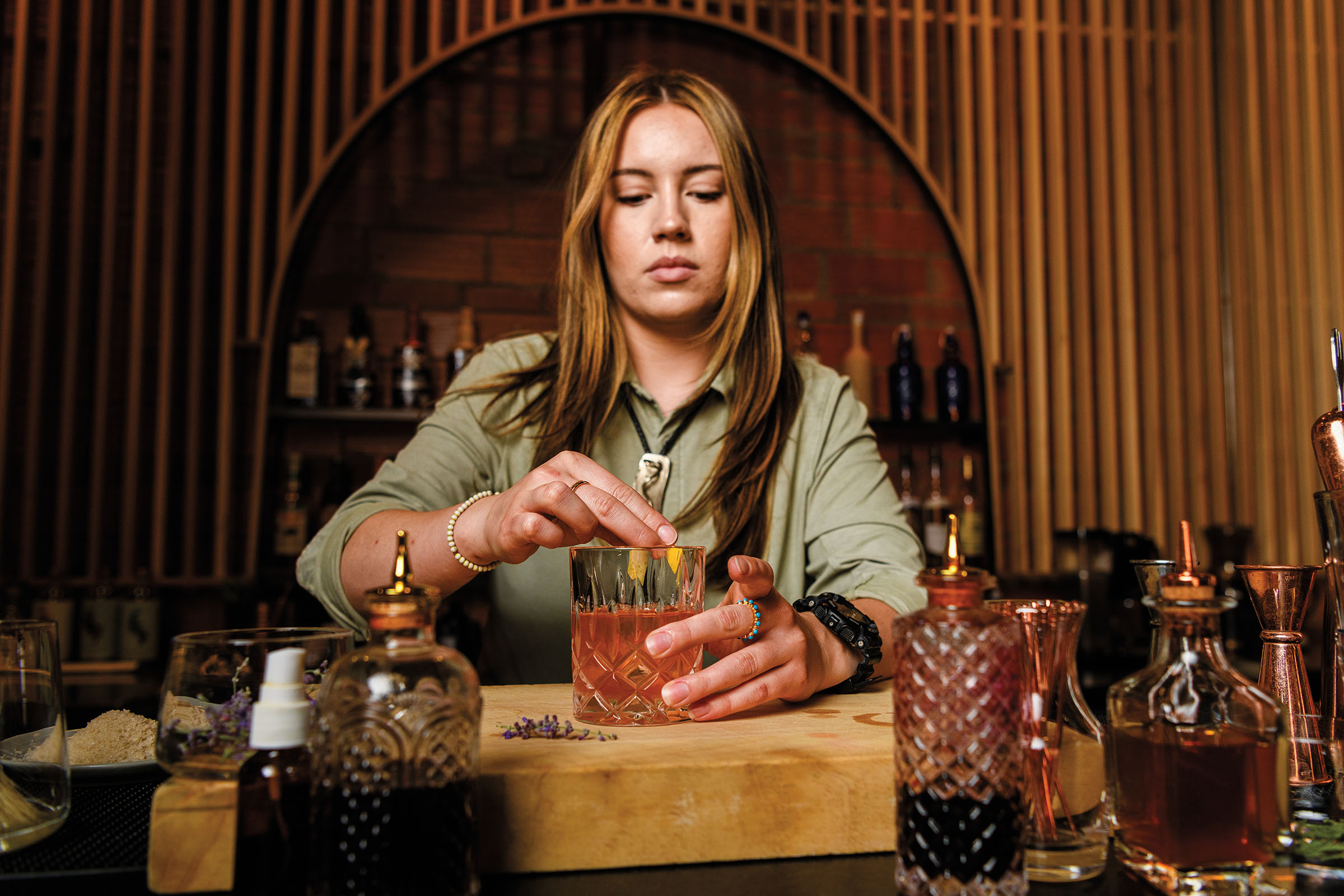 In 2014, husband-and-wife team Cameron and Rachel West rolled the dice on opening The West Table, which serves locally sourced cuisine paired with a curated wine list. Popular dishes include chicken-fried bobwhite quail, oysters flown in from Prince Edward Island, and duck breast seared on cast-iron in the restaurant's open kitchen.
Cameron, a Lubbock native, didn't think downtown Lubbock was a risky place to open a white-napkin restaurant; he saw an area on the verge of revitalization. "I felt that it would be successful," he says. "I knew there was discretionary income floating around. People took trips, and with the education and food experiences on those travels, they started realizing the hole we truly had."
Lubbock lies midway between Austin and Santa Fe, an ideal place to explore cuisine that borrows from both New Mexico and Texas. Though historically the Panhandle has been associated with diner dishes like chicken-fried steak, the narrative is changing.
One of the best examples of cutting-edge Panhandle cuisine is at The Nicolett, which opened in 2020. Helmed by Finn Walter, who was born and raised in Lubbock and counts a stint as sous chef at Napa Valley's Michelin-starred Restaurant at Meadowood among his bona fides, The Nicolett was included in Bon Appétit's Best New American Restaurants list in 2022.
The Nicolett has a rustic, casual elegance, with reclaimed brick walls, rough cement floors, rusted metal chandeliers, waitstaff dressed in denim, and a greenhouse outbuilding with dirt floors for more private dining. On brisk, dry fall days, the staff burns piñon wood in the fireplace, and the scent lures travelers. "We've had people literally drive off of Interstate 27 and find us to have a drink," Walter says.
After working in France, Napa Valley, and San Francisco, "where you can have some of the best produce in the world," Walter has an appreciation for the things that survive in the region's harsher environment. He highlights the intense flavors of those ingredients in his menu items, which include chiles in his green chile and chicken posole and elk tartare served with nopales.
"The kind of cooking that I pursue these days is less smoke and mirrors," Walter says. "It's about clean techniques, great products, and not masking anything."
Aside from unique Panhandle flavors, a growing number of residents contributed to a need for more and varied restaurants. With a population now north of a quarter-million people, the community seems eager to support independent restaurants.
"For all of Lubbock's geographical shortcomings, the climate and the wind and the dirt, it's made up twofold in people," says Arnis Robbins, owner and pitmaster at Evie Mae's BBQ in Wolfforth. The eatery was named one of New York Times' 20 Best Texas Barbecue Restaurants from the New Generation earlier this year.
Robbins grew up in a small town across the border in New Mexico and planted his barbecue flag in Texas not knowing whether he would succeed. He started in Wolfforth with a food trailer in 2015 and struggled for several months to gain traction in a tough market saturated with chains.
"We were trying to figure out, how do we get people to come out here and see that we're cooking 100% from scratch?" Robbins says.
It's been a process of educating consumers over the past few years and combating a decades-long misconception that Lubbock can't have great things like the bigger cities in Texas.
In the past decade, Lubbock has changed in other ways, too. The city's $158 million Buddy Holly Hall of Performing Arts and Sciences, which opened in 2021, has ushered in national and international musicians and performers.
"I feel like Lubbock finally has something to come for, and more restaurants are adding to that, too," says Jessica Fultz, executive chef at Cocina de la Sirena. The Latin America-inspired restaurant opened in 2016 and features fresh seafood, pulled quail and green chile empanadas, and cocktails like watermelon jalapeño margaritas made with fresh juices.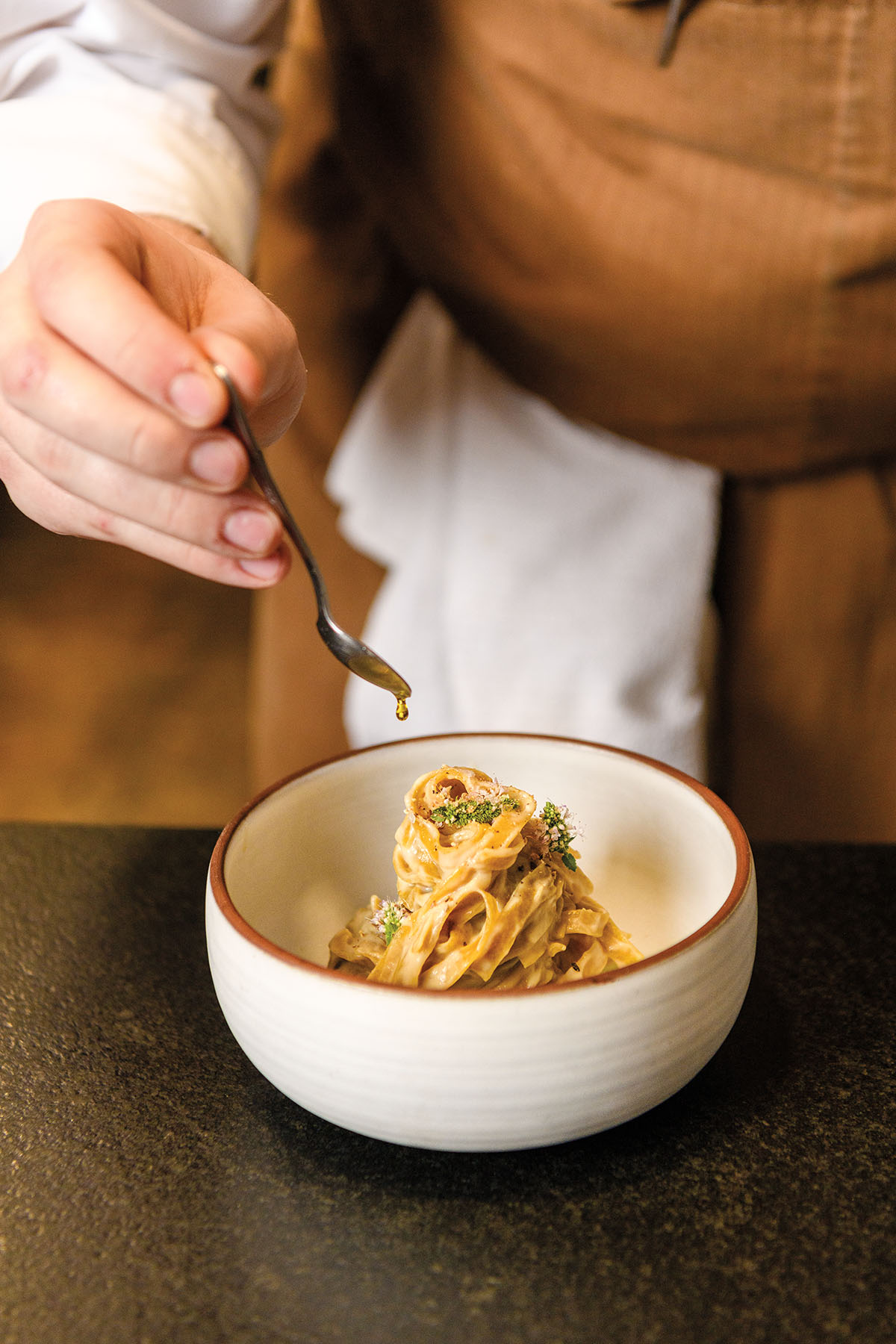 Chez Sami
709 Main St., Wolfforth.
Tue-Thu 5-9 p.m.,
Fri-Sat 5-10 p.m.
806-789-2665;
chezsamilbk.com
The West Table
1204 Broadway St., Suite 103,
Lubbock. Tue-Sat 5-9 p.m.
806-993-9378;
thewesttable.com
The Nicolett
511 Broadway St., Lubbock.
Tue-Sat 5 p.m.-close
806-993-0144;
nicolettrestaurant.com
Chez Sami
709 Main St., Wolfforth.
Tue-Thu 5-9 p.m.,
Fri-Sat 5-10 p.m.
806-789-2665;
chezsamilbk.com
Evie Mae's BBQ
217 US 62, Wolfforth.
Tue-Sun, 11 a.m.-sell out
806-782-2281;
eviemaesbbq.com
Cocina de la Sirena
2610 Salem Ave., Unit 19,
Lubbock. Tue-Sat 5-9 p.m.
806-368-7960;
lasirenacocina.com
The Fresh American
3715 114th St., Lubbock.
Tue-Thu, Sun 11 a.m.- 9 p.m.
Fri-Sat 11 a.m.-10 p.m.
806-438-1322;
thefreshamerican.com
Perhaps Lubbock's biggest advantage is its friendliness. Bigger Texas cities are "a little more cutthroat," says Blake DeWater, managing partner of The Fresh American, which opened in June in the city's growing southern corridor. The eatery serves gourmet hamburgers ground daily in-house. "Everybody's so busy and so onto the next thing that they need to do, whereas in Lubbock, having a place that's different, people want to see you succeed," he says. "I feel like the entire city is rooting for us."
From the November 2023 issue