In 2020, Dale Watson moved to Marshall, right in the same neck of the Piney Woods where early 1900s blues legend Huddie "Lead Belly" Ledbetter began learning the musical instrument that would earn him the moniker "King of the 12-String Guitar." Watson pays tribute to Lead Belly and his historic guitar on the title track of Starvation Box, a new 12-song collection named for the expression that Lead Belly's father used for mocking his son's guitar, the very symbol of his career.
"It's an accurate description for sure," Watson says of that euphemism. "If you play guitar for a living, it's a blessing—but it didn't come easy. Lead Belly particularly had a hard, hard life."
Watson himself started playing guitar professionally while in high school in Pasadena, just east of Houston, and has spent much of his life onstage, touring statewide, nationally, and internationally with his signature pompadour and a blend of truck-driving country music and rockabilly guitar with a voice so grounded and rootsy that it turns every venue he plays into a Texas honky-tonk.
"When I heard Lead Belly play guitar it opened a whole new way of thinking 12 string-wise," Watson says. Celine Lee, a singer-songwriter and Watson's wife of three years, gifted her husband with a 1957 12-string guitar, which he then used as the musical foundation of Starvation Box. "Since the album revolved around and was inspired by Lead Belly, it was a natural inclination," he explains.
In Watson's hands his vintage guitar evokes warm evening singalongs on the front porch with music ranging from foot-stomping Texas blues to modern folk to Memphis soul. The song "I Ain't Been Living Right" sounds kind of like Glen Campbell in a particularly reflective mood; "Two Peas in a Pod," sung with Lee, is a breezy country duet; and the roof-raising closer, "Ain't Nobody Everybody Loved," is Southern gospel to its heart.
Some songs borrow from Watson's life, like "Streets of Gold," a sobering reflection of how harsh life can treat coal miners. "My dad was born and raised in Hazard [Kentucky] and his dad was a miner," Watson says. "It was my dad's description of [former coal mine] Glomawr Hollow and the life [his family] led that inspired the song." Other tracks are just good tales to listen to, like "Billy Strawn," the true-story ballad of an honest man who suddenly found himself in Elvis Presley's orbit.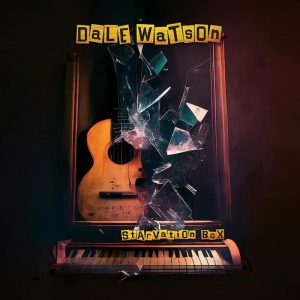 As Watson's 30th studio album, Starvation Box represents a beginning of his musical exploration of Marshall, which is where he moved after decades in Austin, followed by a few years in Memphis. Marshall was named the "Birthplace of Boogie Woogie" by the Texas Historical Commission, with the galloping piano music originating in the Piney Woods around Marshall during the early 1870s and popularized by local performers like Floyd Dixon and even Lead Belly Ledbetter.
After learning this, Watson became hooked and set out to commemorate the city's important musical legacy. "Soon after I moved to Marshall and began talking to people, I realized that even though it has the moniker Birthplace of Boogie Woogie, it didn't have an annual celebration," he says. "With the encouragement of Alan Loudermilk, owner of the local restaurant Gnocchio, we pursued my idea."
Marshall's first Boogie Woogie Fest takes place Sept. 16-17 and features performances by Linda Gail Lewis, Wayne Hancock, Scott Biram, Jason D. Williams, and others. Watson takes the stage on Sept. 16. Before that, he's playing plenty of Texas shows, turning venues into instant honky-tonks.
But he's also not finished honoring Lead Belly. "He did not die as happy as he could have simply because he could not play guitar the last months of his life and that broke his heart," Watson says. "But me and Alan [Loudermilk] are actually in the process of creating a Lead Belly museum here in Marshall."