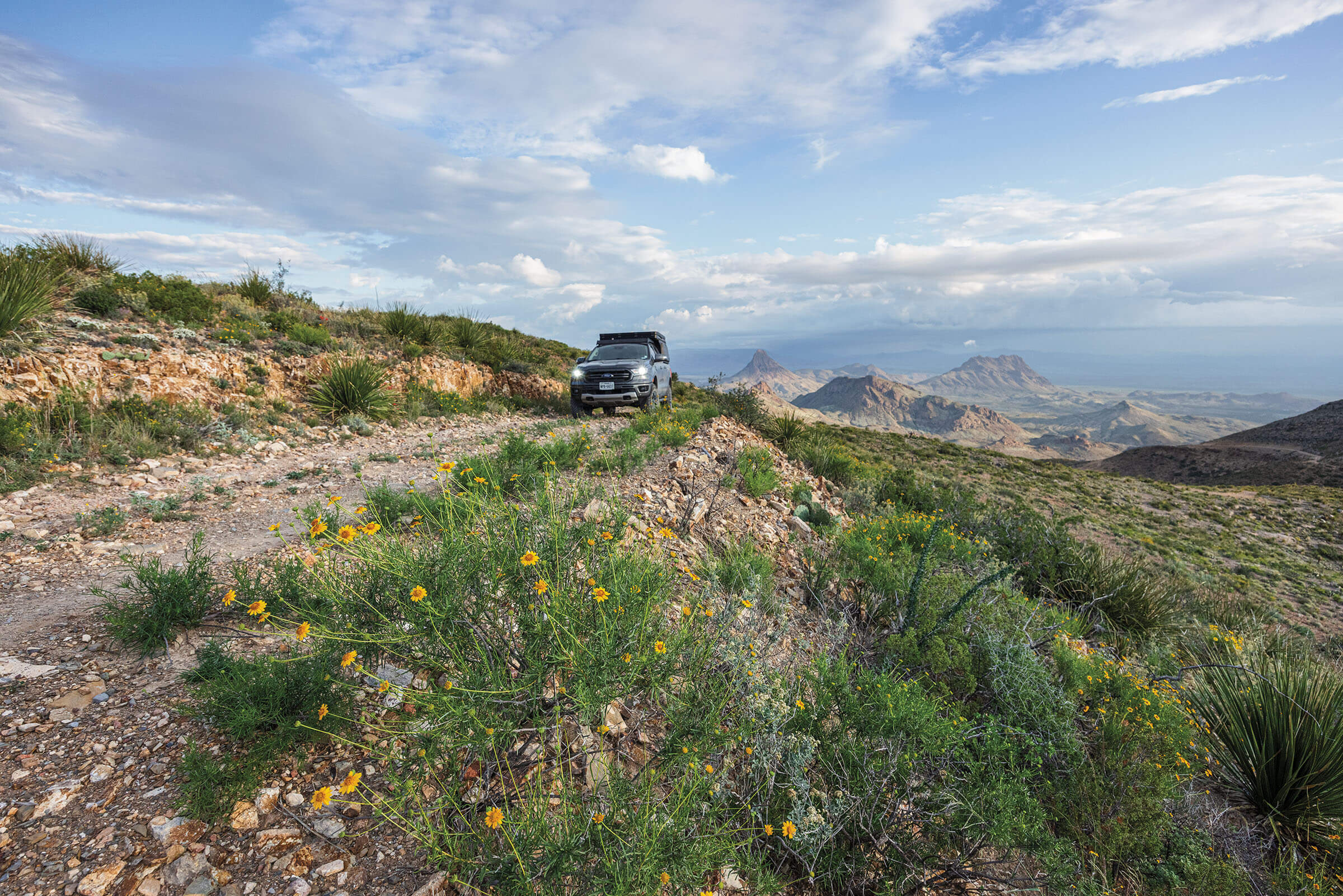 At least three stories persist about how the Christmas Mountains in West Texas got their name. In one version, a cowboy working a lonely cattle camp in the late 1880s celebrated Christmas Day by exploring the range. A separate account attributes the name to a survey crew that spent Christmas in the mountains as they traversed the region in the early 1900s. A third legend from the same era holds that a family went camping in the range one summer and didn't return home until Dec. 25.
Christmas Mountains
via Terlingua Ranch Lodge
16000 Terlingua
Ranch Road, Terlingua.
432-371-3146;
terlinguaranch.com
Whatever the case, the quirky appellation is one of many intriguing aspects of the Christmas Mountains, a jagged range abutting the northwestern boundary of Big Bend National Park. Known for its isolation, the 15-square-mile property harbors igneous mountains with views at more than 5,000 feet of the Chihuahuan Desert, ruins of mining camps and Native American sites, and sheltered canyons where black bears, mountain lions, javelinas, and coatis scratch out a living. The Texas State University System (TSUS) has owned the property since 2011, permitting public access for drivers, hikers, and horseback riders while visiting scientists study environmental topics ranging from bee diversity to geologic fault lines.
"It's a wild place," says David Lemke, a Texas State University biology professor who has been working on a vegetation survey of the property for 10 years. "I don't want to say it's pristine because historically it has been disturbed—primarily overgrazing by livestock—but there's been no development on the property. Most people who go out there simply drive the road to the top. You could spend an entire day wandering around the property and not see another human."
TSUS intends to preserve that wild spirit as it embarks on the construction of a field research station for scientists and students to study the Christmas Mountains' desert environment. Last year, the Texas Legislature allocated $11.2 million to TSUS—collectively, Texas State, Sam Houston State, Sul Ross State, and Lamar universities, as well as the Lamar Institute of Technology and Lamar State College—for the construction of the station. It will include lab space, classrooms, a bunkhouse, and potentially a new hiking trail system, says John Hayek, vice chancellor for academic and health affairs. TSUS is now assessing nearby sites to locate the station, which can't be on the Christmas Mountains property itself because of a conservation easement that prohibits development.
"It's going to enhance our ability to do more research and get more students and community members to the area," Hayek says. "There are possibilities beyond traditional fieldwork as well. We are trying to open up the space to visitors and faculty with all kinds of interests. We're creating a faculty work group to help us think about having representation from our arts community—our photographers, painters, and creative writers."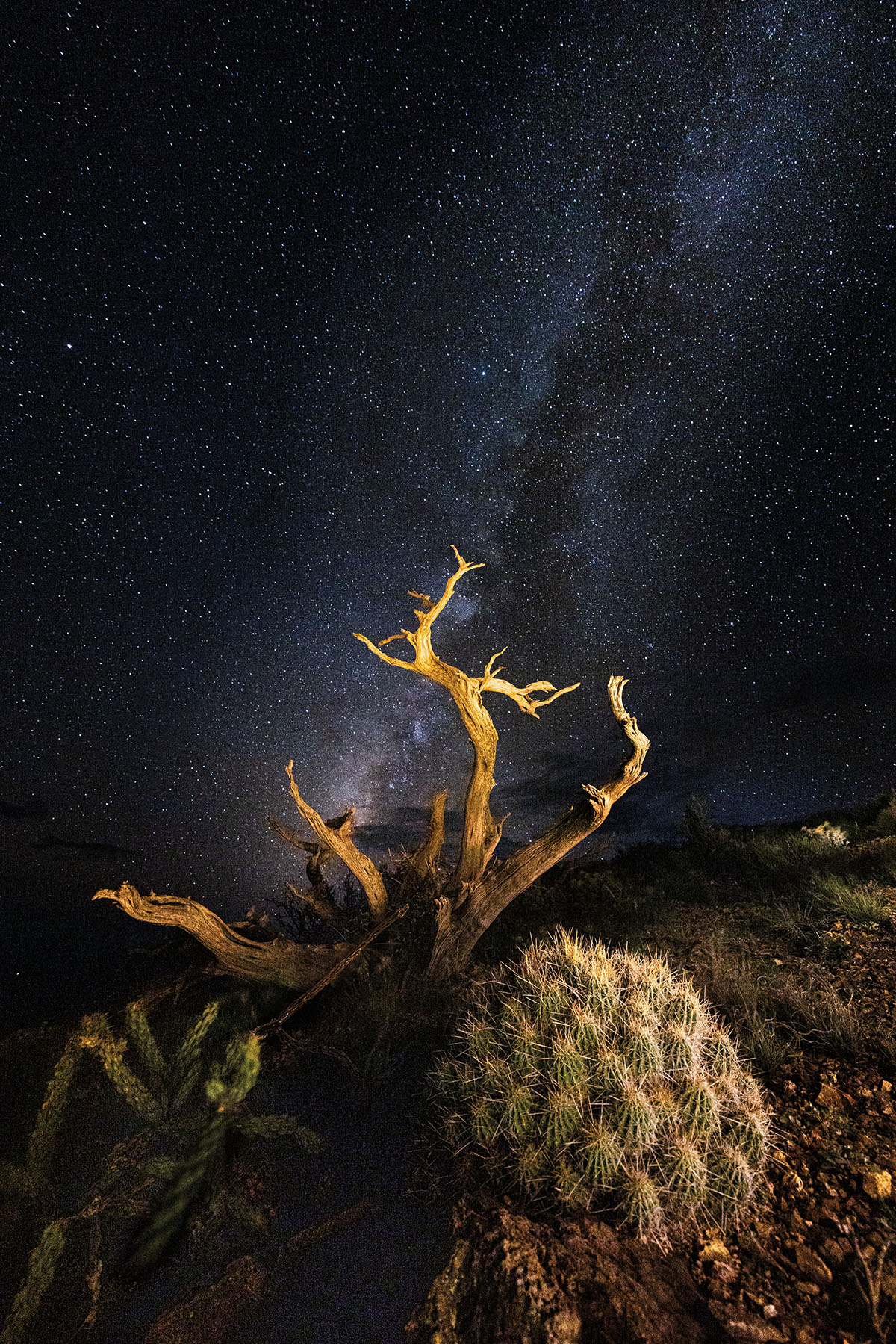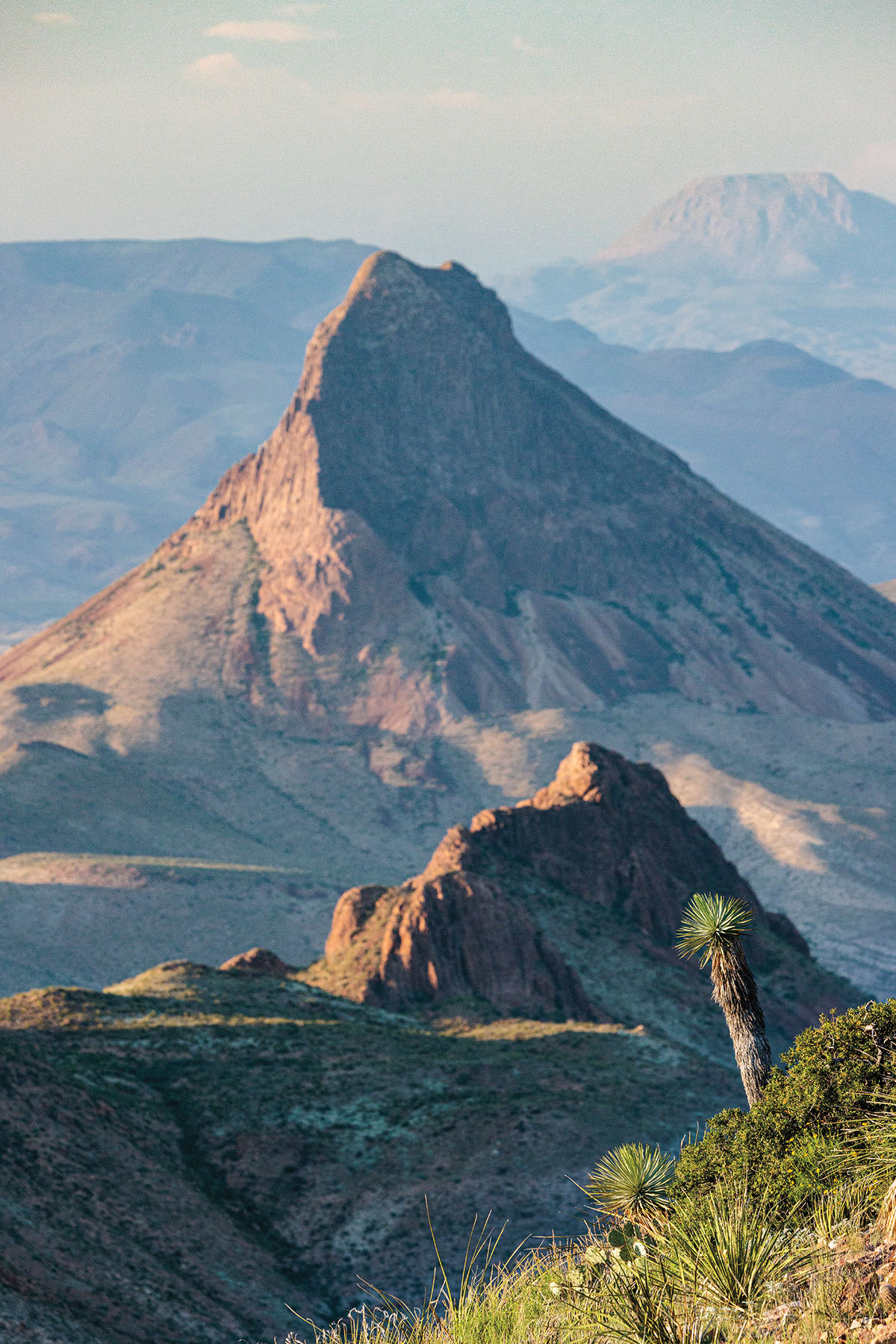 The Christmas Mountains' field research station is the latest chapter in a history that's had several plot twists over the decades. Originally used as ranchland, the mountains were leased as hunting grounds in the 1970s for residents of the adjacent Terlingua Ranch, an expanse of 200,000 acres that developers subdivided into parcels ranging from 5 to 200 acres. In the early 1990s, the land was deeded to the Richard King Mellon Foundation with the idea that it would eventually be added to neighboring Big Bend National Park. But for various reasons, the foundation ultimately donated the land to the state of Texas subject to a conservation easement that prohibited future development while allowing hunting for wildlife management. About 15 years later, the General Land Office pursued selling the land, finding a potential buyer in the national park. But that prospect dissolved because of the National Park Service's regulations against hunting. In 2011, the General Land Office gave the land to the TSUS to manage it as the "largest outdoor classroom in Texas."
Public access to the Christmas Mountains is managed by Terlingua Ranch Lodge, set at the eastern foot of the mountains about 16 miles east of State Highway 118, the road connecting Alpine to Study Butte and Big Bend National Park. Originally built to cater to hunters, most visitors today are tourists traveling the region to see places such as the national park, Big Bend Ranch State Park, and the Terlingua Ghost Town, says Jim Spofford, board president for the Property Owners Association of Terlingua Ranch Inc. After signing a waiver, guests on foot, horse, or high-clearance vehicle gain access to a 3.5-mile unpaved road that ascends to the Christmas Mountains' 5,728-foot peak.
While most people follow the established road in their vehicles, hikers can venture off trail to sheltered canyons and dry drainages, carefully picking their steps among prickly pear cactus and lechuguilla. "A half-mile or a mile hike gets you some pretty amazing views," Spofford says. "But you've got to be careful. It's a desert. There are lots of thorns and stickers, and you've got to be prepared."
The Christmas Mountains property—which shares a mile-long border with Big Bend National Park—is also home to dry Lake Ament and a 50-foot dam, now permeable, which was built with concrete and rock masonry in the 1950s. Nearby, a jumble of rhyolite boulders forms a hillside rock shelter, its charred roof indicating use by Native Americans centuries ago.
A trip to the mountains' summit underscores the isolation and difficulty of the terrain. The narrow road navigates steep hillsides colored by the reddish tones of ancient volcanic rock and the gray limestone of a long-gone ocean floor. The road skirts dizzying drops and bucket-size boulders strewn across the path, while twisting around tight turns. At the top, the wind whips across a viewshed that includes Emory Peak, the Chisos Mountains, and Santa Elena Canyon in Big Bend National Park, as well Santiago Peak to the north and the Sierra del Carmen in Mexico.
The Property Owners Association of Terlingua Ranch counts about 5,000 property owners, but it's unknown how many people live on Terlingua Ranch. "I would call it a very diverse neighborhood spread over 200,000 acres," Spofford says. "COVID brought a lot of people out here—people from the big cities who bought some land and are building their own homes."
Locals and visitors converge on the Bad Rabbit Café, which serves filling meals like breakfast tacos, hamburgers, and steak fingers, along with beer and wine. An outdoor patio basks in the views of the surrounding mountains, while the bunkhouse below the restaurant screens movies on Friday nights. Before the pandemic, the Bad Rabbit hosted live music and karaoke. Spofford says the lodge hopes to bring back the entertainment once current staff vacancies are filled.
Spofford welcomes the TSUS's plans to build a field research station at the Christmas Mountains. He hopes it will enhance efforts to protect the area's dark skies and provide more activities for locals to learn about their desert surroundings. "Thanks to the field station, we now have fiber internet," Spofford says. "Let's build an intellectual oasis out here."
Locals already get a taste of academic engagement each May, when TSUS hosts its annual Christmas Mountains Research Symposium. Organized by Lemke, the event—next occurring May 22-24—is open to everyone and features presentations by researchers on scientific, historical, and cultural topics of the Big Bend. There are also guided outings into the mountains.
"It appears at first like a desert, but you get into it, and it's so alive," says Alan Byboth, a biologist at Sam Houston State University who has a home in Terlingua Ranch and serves as a part-time caretaker of the Christmas Mountains property.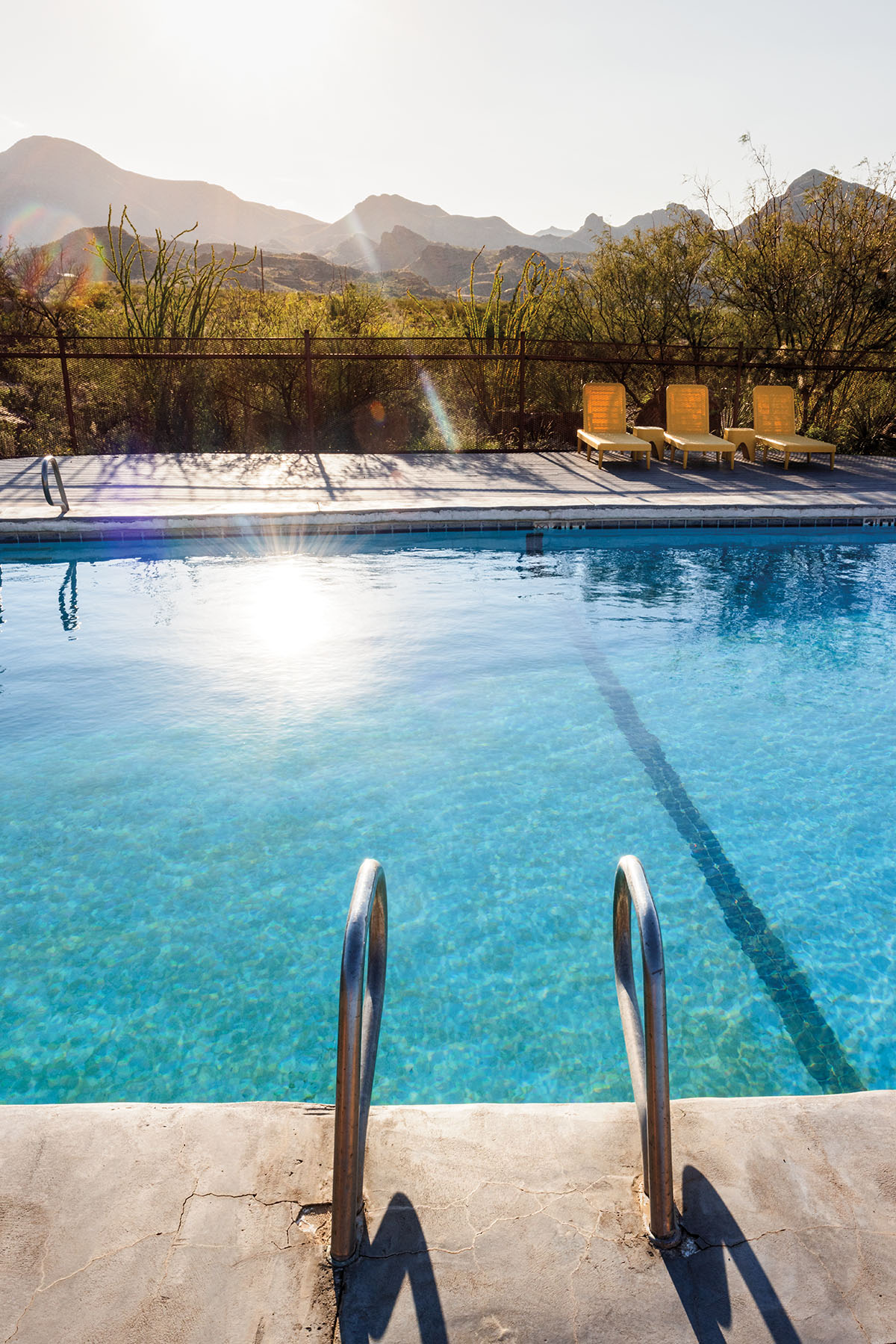 Remote Retreat
Terlingua Ranch Lodge is an ideal place to stay for travelers interested in exploring the mountain range and unplugging in one of the more isolated places in Texas. Leaving State Highway 118, Terlingua Ranch Road winds past a wild variety of trailers, lean-tos, and adobe houses, giving visitors a taste of local culture. The lodge offers cabins, RV camping, a laundromat, a pool, and the Bad Rabbit Café. Rates start at $159/night for a room with two double beds (minimum two-night stay). There is Wi-Fi but no cell phone coverage.
432-371-3146; terlinguaranch.com
Byboth has renovated an old RV park in the foothills for visiting college classes to use as a camp, a precursor to the field research station. The planned facilities will provide scientists more opportunities to conduct baseline surveys on all aspects of the mountainous ecosystem, Byboth explains, from soil erosion to grasshopper and mouse populations. Over time, these studies will give future scientists perspective on how the landscape is changing. "It's connecting one of the monitors for an EKG of the planet," he says. "This will be one of the places where we're plugging in to check the pulse of the world."
While "Christmas" may sound curious for this arid patch of the Big Bend, the name fits when you think of the mountains as a gift to the pursuit of science and adventure. And with December's abundant sunshine and average high temperature of 63 degrees, the holiday season is a fine time to visit.
From the December 2022 issue