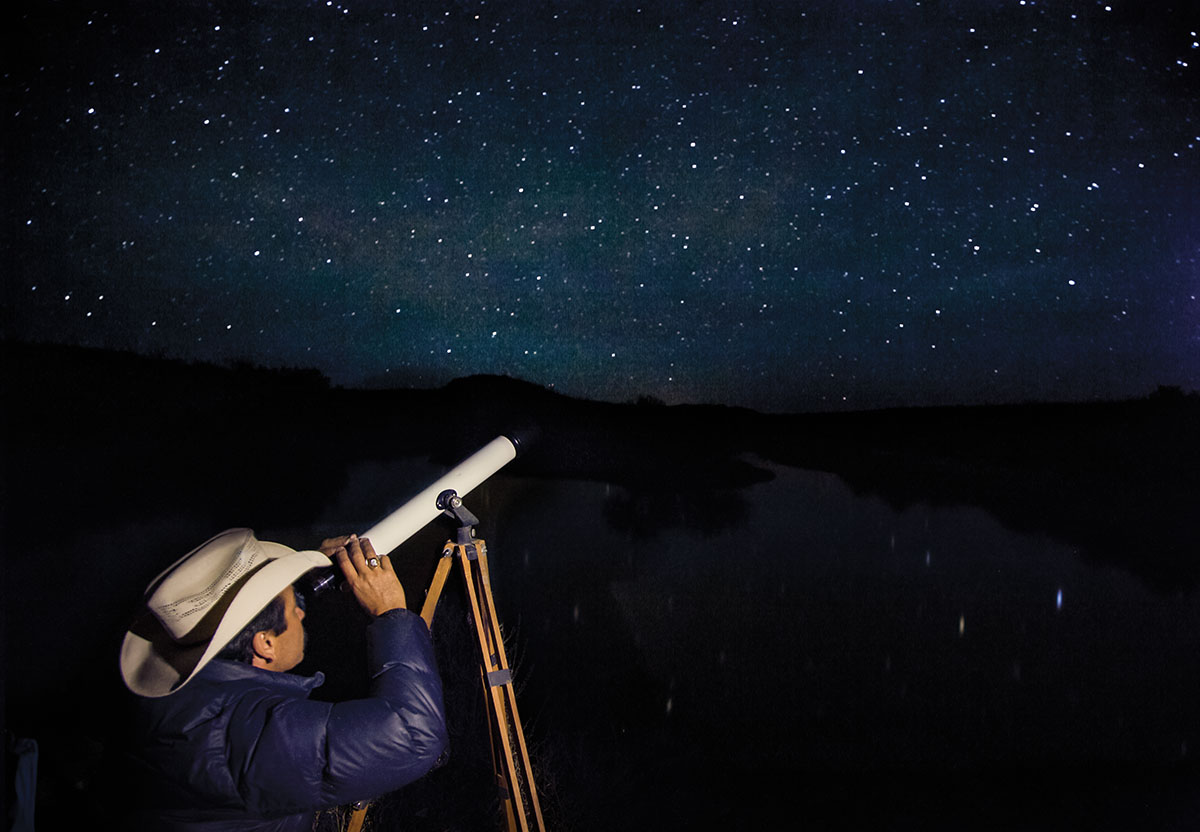 Step out at night in far West Texas and you can see countless stars splashed across the ink-blue sky. It's a vision of the world before light pollution and urban sprawl.
"Around cities and towns, you'll see some of the brighter objects, but if you get away from city lights—50 to 100 miles—the skies will be darker and you can see a lot of fantastic things," says Dave Clark, one of the organizers of the Texas Star Party. The annual gathering draws more than 400 avid amateur astronomers to the Davis Mountains.
The Austin Astronomical Society, in partnership with the McDonald Observatory in Fort Davis, formed the Texas Star Party in 1979, and it's now one of the largest such gatherings in the world. There are vendors, speakers, workshops on how to take photos through a telescope, special technical tours of the McDonald Observatory, and even morning bird walks. Ultimately, though, this is about the view. "We're really providing a vacation spot for amateur astronomers to share telescopes, observe, and take pictures," Clark says.
The Texas Star Party, tentatively occurring May 17-24, might be hard to get to for even the most dedicated enthusiast, but you don't have to go all the way out to the Davis Mountains to see the cosmos. In communities like Dripping Springs, Horseshoe Bay, and Fredericksburg, "dark sky" ordinances limit light pollution and make it easier to witness, for example, the long arm of the Milky Way stretching across the night sky.
"It's awe-inspiring to see the beauty of the nighttime sky and those things that are very far away," Clark says. "It takes 2 million years for the light from the Andromeda galaxy to get here. You're not just looking at the way the world is; you're looking at the way the universe was."
Texas Star Party at Prude Ranch
201 Prude Guest Ranch Road, Fort Davis.
texasstarparty.org
From the May 2020 issue