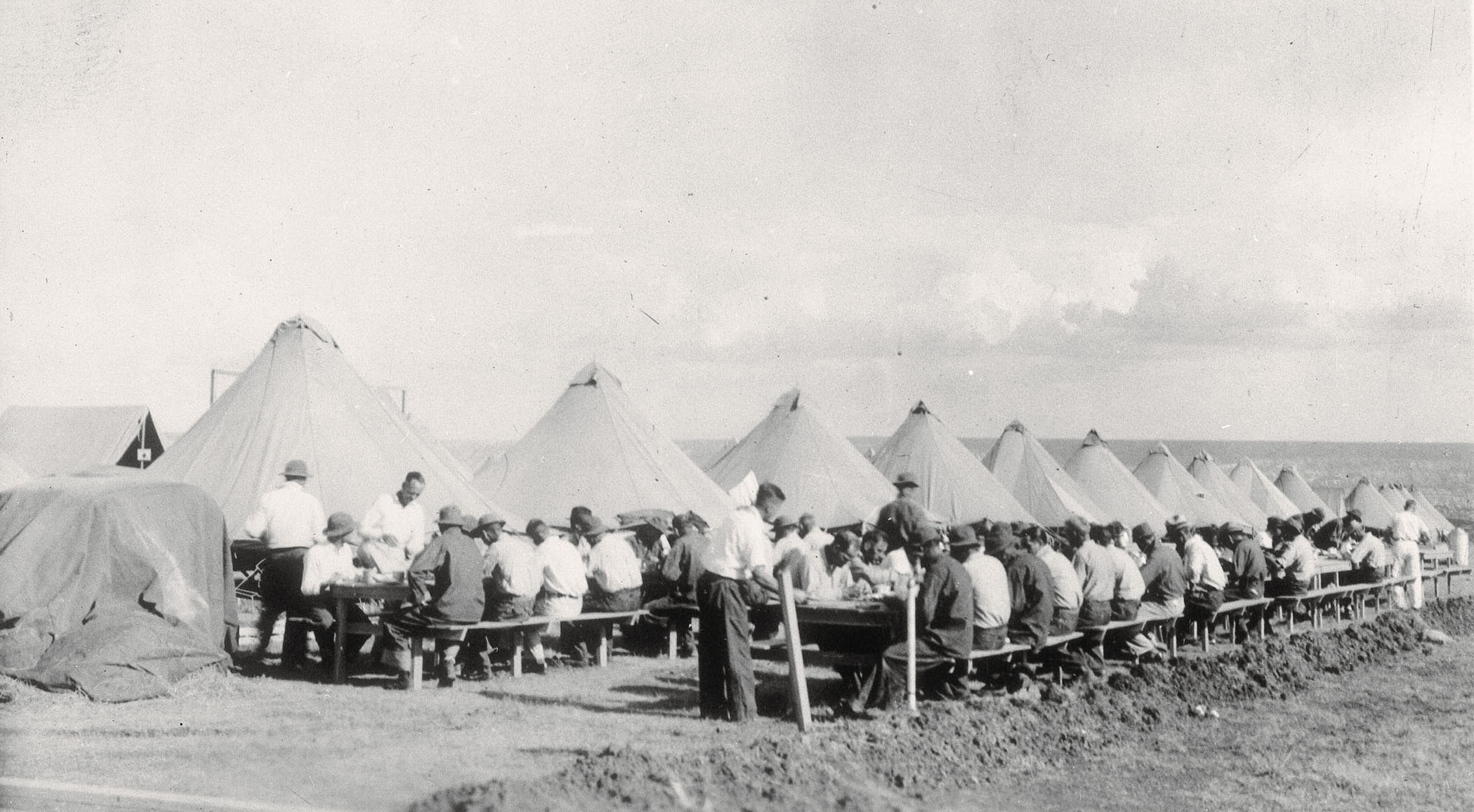 The sprawling Texas State Parks system we have today might not exist if it weren't for the 50,000-plus young Americans who served the Civilian Conservation Corps in Texas following the Great Depression. Created by President Franklin D. Roosevelt in 1933, when more than 15 million citizens were jobless, the CCC was a voluntary government relief program that enlisted unemployed men to work on land conservation and park development projects across the United States. Those who served in Texas worked on numerous state parks and built several from the raw land, including 29 that the Texas Parks and Wildlife Department manages today.
From Balmorhea to Garner to Possum Kingdom, Texas used the CCC to build the core of its state parks system. Before Roosevelt's program, Texas had only constructed 14 state parks and was struggling to find resources to continue expanding. The CCC created more than 50 national, state, and local parks in Texas, growing the total acreage from 800 to 60,000.
"It is my belief that what is being accomplished will conserve our natural resources, create future national wealth and prove of moral and spiritual value not only to those of you who are taking part, but to the rest of the country as well," Roosevelt wrote in a 1933 issue of Happy Days, the CCC's weekly newspaper.
At a time when food was scarce, one of the program's main attractions was the promise of three meals a day, usually served in the camp mess hall. At each camp, staff and volunteers would create menus and whip up quick, simple, and affordable meals to serve about 200 workers at a time. A new book, The Civilian Conservation Corps Cookbook, takes old CCC menus and adapts them for readers to use in their home kitchens. The book is set to release May 15 and will be available online at Amazon or in-store at Target. The author, Amy Bizzarri, was inspired by her grandfather, who enrolled in the CCC at 20 years old in 1935. By featuring CCC recipes, she hopes people will relive history through these meals, which can be made with budget-friendly and accessible ingredients.
"These are the recipes that sustained our grandparents and great-grandparents during the Great Depression," Bizzarri writes. "All of them offer a taste of a challenging era and a defining moment in U.S. history."
The following four recipes excerpted from Bizzarri's book are a sample of a full day of CCC meals.
For Breakfast
Pineapple Fritters
Pineapple fritters recall both a doughnut shop apple fritter and an onion ring. Use fresh fruit in the summer and canned fruit when it's not in season. The recipe yields 10–12 fritters.
Ingredients
• 1 ½ cups flour
• 3 tablespoons sugar
• 1 tablespoon baking powder
• 1 (20-ounce) drained can of crushed pineapple (or 2 cups fresh pineapple, chopped/crushed)
• 1⁄2 cup milk
• Canola oil
• Powdered sugar
Instructions
Whisk together flour, sugar, and baking powder. Add crushed pineapple and milk and stir until the dough sticks together. Cover and chill for 2 hours. Pour oil to a depth of 5 inches into a Dutch oven; heat to 375 degrees. Drop batter by rounded tablespoonfuls and fry, in batches, for 5 minutes or until golden. Drain fritters on paper towels. Serve with a sprinkle of powdered sugar.
For lunch
Snowflake Potatoes
Snowflake mashed potatoes were a regular option on menus at nice hotels, trains, ships, and restaurants until the 1950s. They also appeared on CCC holiday menus.
Ingredients
• 4 pounds potatoes, boiled and mashed
• 1 (8-ounce) package cream cheese, softened
• 1 cup sour cream
• 2 tablespoons salt
• 1 tablespoon pepper
• 2 cloves garlic, minced
• 1⁄2 cup chives, chopped
• 3 tablespoons butter, melted
• 1⁄2 teaspoon paprika
Instructions
Mix potatoes, cheese, sour cream, salt, pepper, and garlic. Stir in chives. Set the mixture in a greased baking pan. Pour melted butter on top and sprinkle with paprika. Bake at 350 degrees for about 40 minutes or until golden.
For dinner
Sloppy Joes
The sloppy joes we know and love today popped up in diners, mess halls, and home kitchens in the early 20th century. Originally known as chopped meat sandwiches or loose meat sandwiches, legend says they're named after a Sioux City, Iowa, diner cook named Joe who inventively mixed a can of tomato soup into ground chuck while prepping a loose meat sandwich. Food companies began producing canned sloppy joe meat and sauce in the 1960s, but the homemade version is easy to make and tasty, too.
Ingredients
• 1 pound ground chuck
• 1⁄2 cup condensed tomato soup
• 1⁄2 cup ketchup
• 1 tablespoon mustard
• 1 tablespoon brown sugar
• 1 tablespoon apple cider vinegar
• 1 teaspoon salt
• 1 teaspoon onion powder
• 1⁄2 teaspoon celery seed
• Burger buns
Instructions
In a large skillet, brown the meat over medium heat. Drain. Stir in the soup, ketchup, mustard, brown sugar, vinegar, salt, onion powder, and celery seed, and bring to a boil. Reduce heat, then simmer uncovered for 10 minutes. Serve on fresh buns.
For Dessert
Wacky Cake
Wacky Cake is so rich and chocolatey that you won't even realize it doesn't contain eggs, milk, or butter, all of which were precious ingredients in the 1930s.
Ingredients
• 3 cups flour
• 2 cups sugar
• 1 teaspoon salt
• 2 teaspoons baking soda
• 1⁄3 cup unsweetened baking cocoa
• 2 cups water
• 3 tablespoons vegetable oil
• 2 tablespoons white vinegar
• 1 teaspoon vanilla extract
• 1 can of frosting
Instructions
Preheat the oven to 350 degrees. Grease a 9-by-13-inch baking dish and set aside. Mix flour, sugar, salt, baking soda, and unsweetened baking cocoa in a large bowl. Set aside. In a medium bowl, whisk together wet ingredients. Stir wet ingredients into dry ingredients until thoroughly combined. Pour batter into greased baking dish. Bake for 30 minutes, or until a toothpick inserted into the center comes out clean. Allow to cool completely before frosting.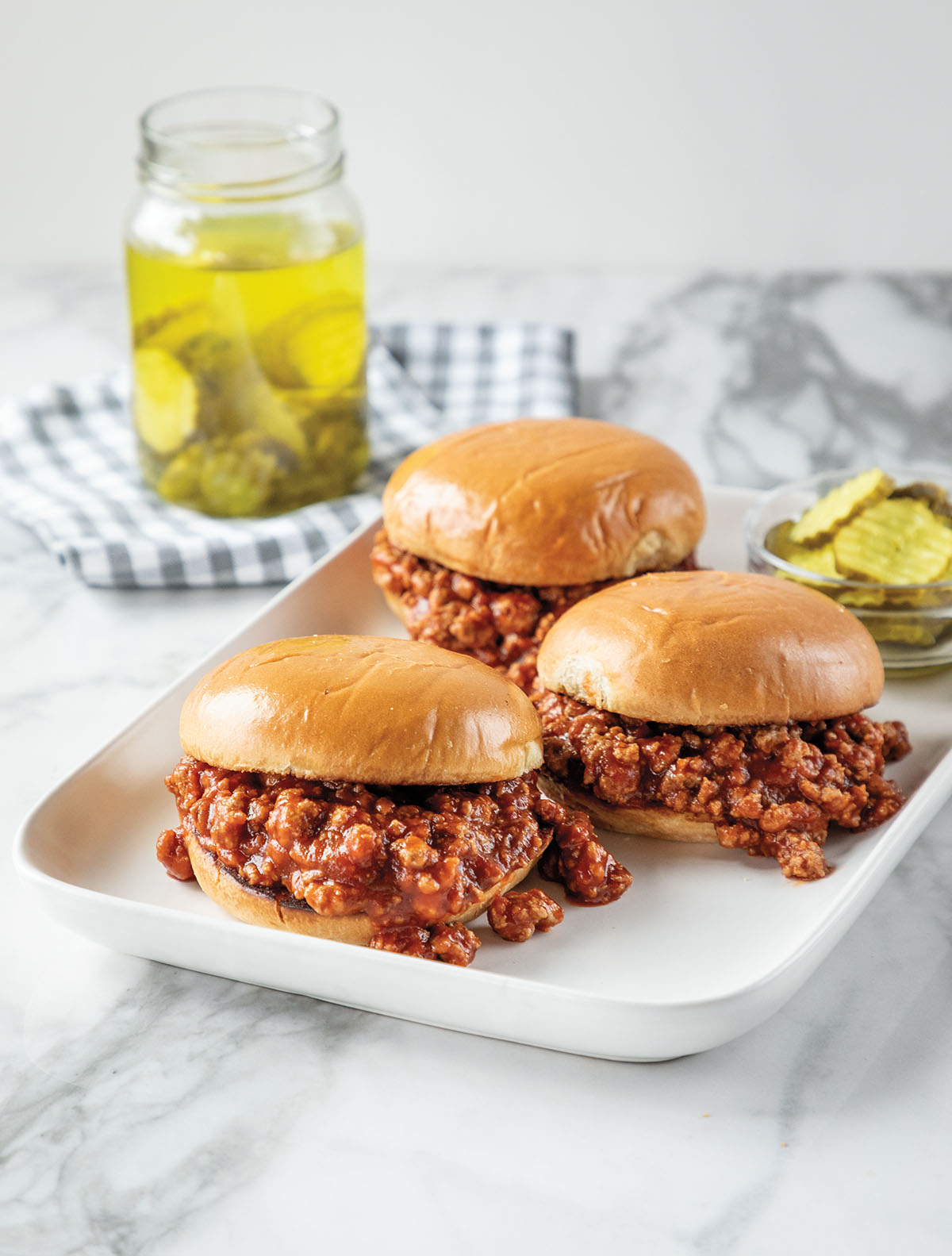 From the May 2023 issue