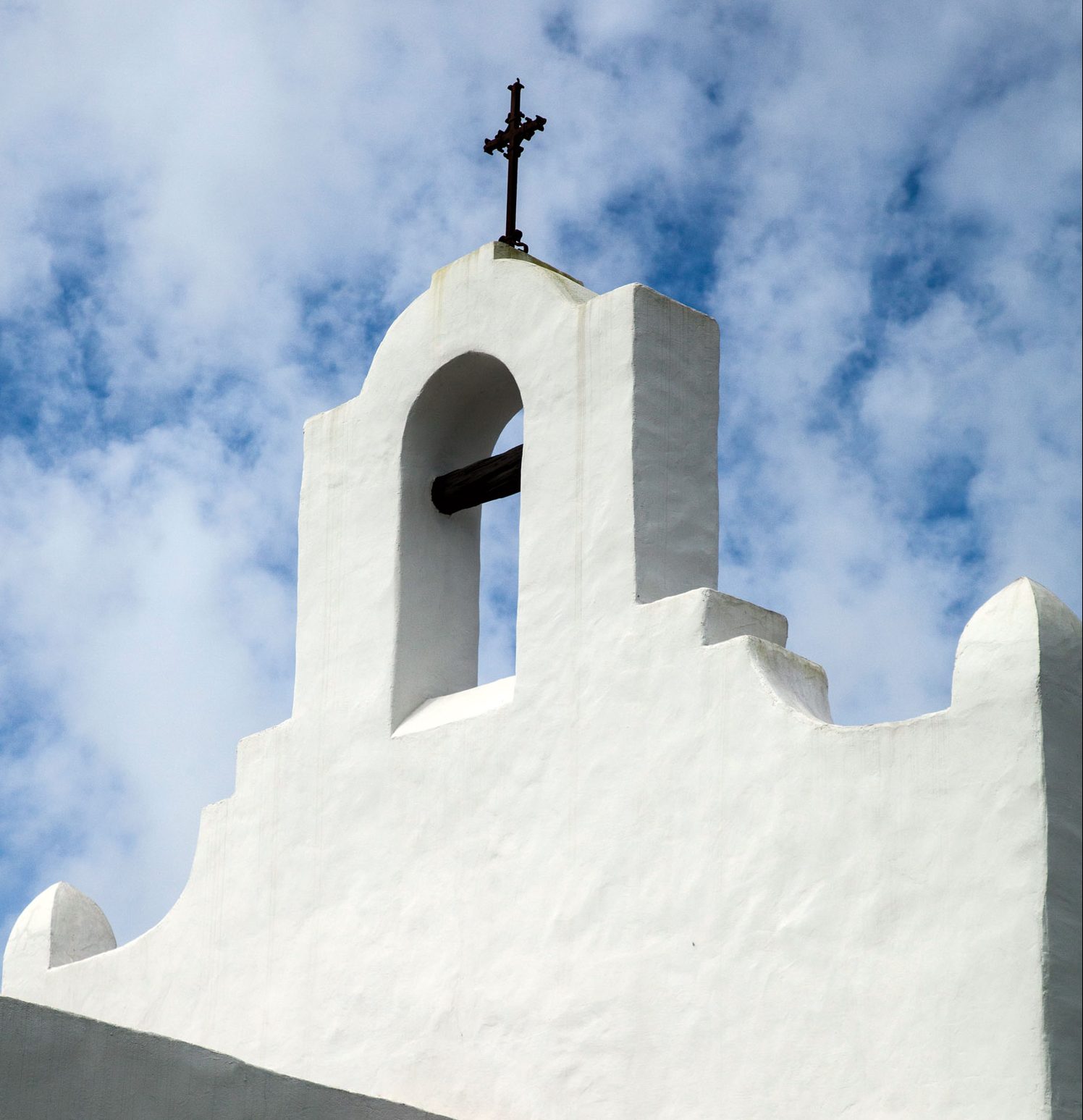 Remember Goliad? It's one of the oldest towns in Texas, originating in 1749 as a Spanish colonial mission and presidio where the San Antonio River flows through gently rolling coastal plains a little more than 45 miles inland from San Antonio Bay.
People still come to Goliad to pay their respects to the hundreds of Texian rebels who surrendered in battle during the Texas Revolution in 1836 and were executed on Palm Sunday, a day of infamy rivaled only by the fall of the Alamo. But Goliad is far from stuck in the past. Visitors who venture off the main highways will find a bustling downtown centered around an idyllic courthouse square with more restaurants, nightlife options, and shopping than one might expect for a town of less than 2,000 people.
"Remember Goliad!" became a rallying cry of the Texas Revolution. More than 180 years later, a weekend in Goliad is not so easy to forget, either.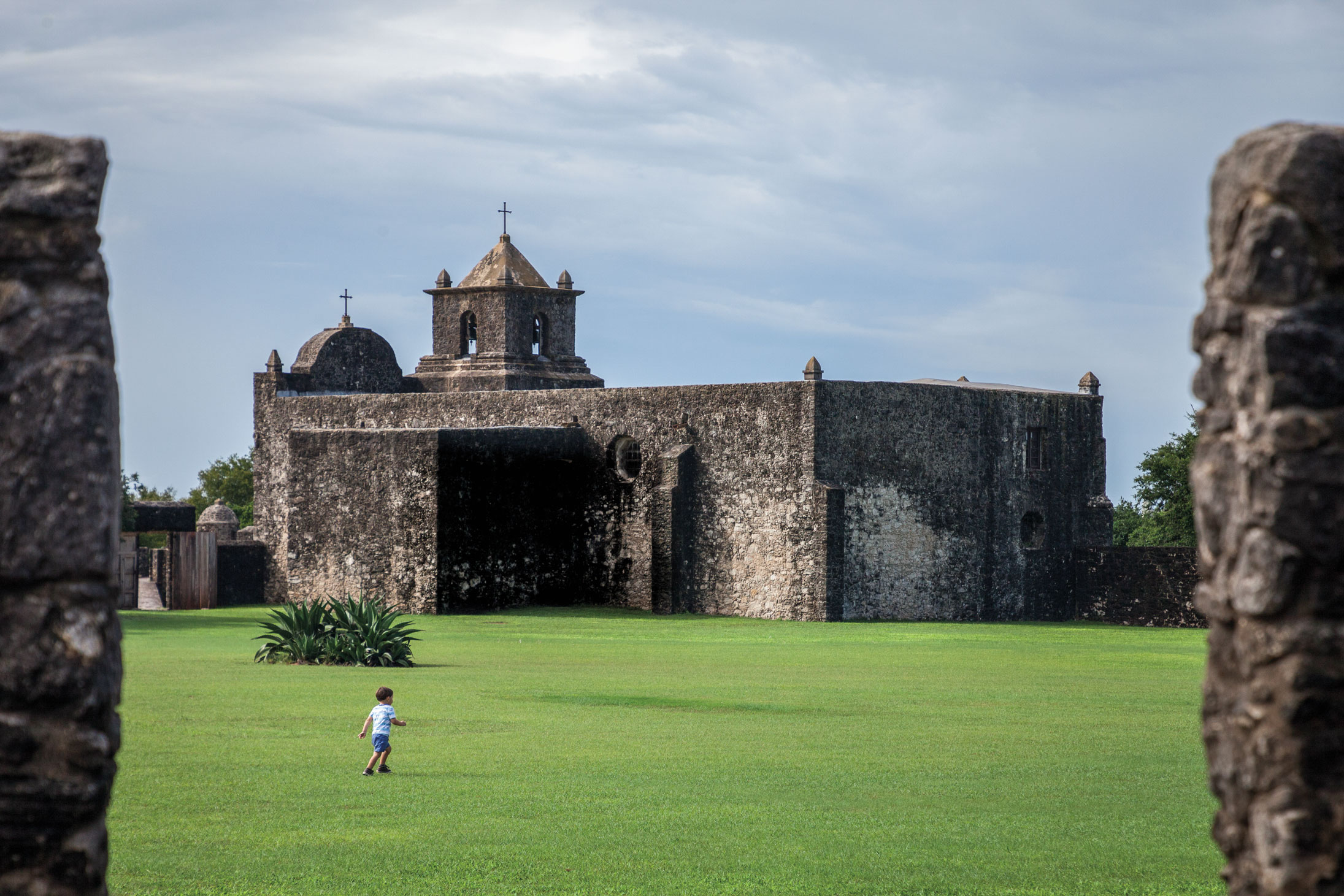 Friday
4 P.M.
Holding Down the Fort
Goliad boasts a couple of motels and places to camp, but only one of the town's lodging options routinely appears on lists of the state's most unusual getaways: the officers' quarters at Presidio La Bahía, the historic fort the Spanish built on a hill above the southern bank of the San Antonio River.
Unlike the courthouse square, which is easy to drive past, you can't miss the presidio. Facing US 183, the fort's old stone walls form a defensive bulwark against drivers heading north toward Austin or south toward Refugio. The presidio's walls are grayed by time, and they protect a chapel made of the same stone—where Mass has been celebrated nearly every Sunday since 1779.
An engaging museum also lies behind the presidio walls. Operated by the Catholic Diocese of Victoria (as is the presidio itself), the museum tells a more complex-than-expected story of early Texas, including the surrender and massacre of General James Fannin's men in 1836. The museum also displays plenty of colonial artifacts from cannon balls to pottery of Native American, Mexican, and English origins, along with a cracked 1796-era church bell in the chapel.
When the last visitor leaves and the museum locks up for the day, overnight guests have free reign of the wide, grassy lawn behind the presidio's walls. Folks have been known to bring a Frisbee or catch a sunset next to a cannon.
7 P.M.
Southern Comfort
The quarters are equipped with a full kitchen, but it's easier to stroll eight minutes to La Bahía Restaurant, a Tex-Mex and Southern-food institution since 1946. The restaurant closed a decade ago when the original owners, Neurania and Esmel Rubio, retired. But Julio Dorantes Sr., a close family friend and former cook at the restaurant, partnered with the Rubios' heirs to reopen the place about five years ago. Dorantes runs the kitchen, and his son, Julio Jr., manages the front of the restaurant. "He wanted to make sure it all tastes the same," the younger Julio says.
Traditional Tex-Mex plates like chalupas and carne guisada share menu space with steaks, hamburgers, and fried fare—all recipes from Neurania Rubio, known in the community as Mrs. Ronnie. "People see fried chicken on the menu, and they're like, 'That doesn't sound like it should be allowed in a Mexican restaurant,' but they just cooked what they ate at home," Julio says. "Those are her recipes, from enchiladas to chicken-fried steak."
8:30 P.M.
Finding a Rhythm
If not too slowed down by plates of comfort food, consider a drive to Schroeder, a German settlement that is home to the second-oldest dance hall in Texas. Opened in 1890, Schroeder Dance Hall hosts dinners and country dances on Friday and Saturday nights in a big barnlike structure with a smooth oak dance floor.
After a night of do-si-doing, retreat to the presidio, where the guestbook in the officer's quarters is filled with stories recounting bumps in the night and supposed encounters with ghosts. The only other visitor on a recent stay, however, was a calico cat seeking a scratch behind her ears.
Saturday
9 A.M.
Goliad's Roots
Following a bring-your-own breakfast in the officer's quarters and a cup of coffee enjoyed from a presidio lookout, head 1.6 miles north to Goliad's main square. The centerpiece is the Goliad County Courthouse, a gorgeous 1894 Second Empire-style spectacle of blue Muldoon sandstone with red stone trim and slate roofs.
Among the square's most charming touches are the many sprawling live oak trees. When widening its streets, the town simply paved around several of them. Then there's the Hanging Tree on the courthouse's north lawn, an old oak where frontier justice was meted out for nearly a quarter century in the 1800s.
1 P.M.
Rooting Around
Hanging Tree Antiques sits just across the courthouse on the same block as the Empresario Restaurant, a Western-style place that serves up juicy steaks; as well as Mattie's Bakery and Cafe, which occupies the front part of an old movie theater and offers a variety of enticing desserts in addition to a lunch menu that includes green-chili chicken melts. Around the block, Blue Quail Deli also draws raves for its paninis.
Next door to Mattie's is Square Gallery, which offers a trove of art in a building that for many years housed a jelly canning operation. "We have a very eclectic place here," co-owner Kathy Bates Johnson says.
A shopper's jaunt around the square turns up more secondhand stores with a plethora of antiques and oddities, like The Looking Glass. For folks interested in the area's post-colonial history and ranching heritage, the Market House Museum has amassed an assortment of artifacts in a red wooden structure built in 1871 for vendors to sell their meat and produce, later serving as a firehouse until 1964.
5 P.M.
Night-Life Stampede
On July 4, 1976, a cattle drive through Goliad commemorating the region's ranching history infamously broke into a stampede through the town square, with 100 Longhorns charging at holiday onlookers as they ran for safety. Now visitors are stampeding to the square for nightspots like Mustang Cantina, a dinner-and-drinks joint with high-class Western flare. The cantina courtyard also blends modern elegance with nostalgia in the form of a huge, restored Durham tobacco mural on one of its brick walls. Nearby, Rudy's on the Run serves Tex-Mex, Southern fare, and hamburgers. The Commercial Street Bar is another fine watering hole with live music and draft beers and wine, or you could shoot a round of pool at The Dawg House, an unassuming hangout.
Sunday
10 A.M.
Back to Nature
Situated between the presidio and the square is Goliad State Park and Historic Site, with hike-and-bike trails, fishing, and Mission Espíritu Santo, another Spanish Colonial-era mission restored by the Civilian Conservation Corps in the 1930s. Visitors can ring the church bell or contemplate the mysterious skull-and-crossbones stone inlay marking the "door of death" once used during funerals. The park also offers a paddling trail, which meanders 6.6 miles through quiet pools and riffles on the San Antonio River.
Camp Out

Goliad State Park & Historic Site
188 acres on the San Antonio River along the southern edge of Goliad—offers 58 multiuse sites for RV and tent camping.
361-645-3405
tpwd.texas.gov/state-parks/goliad
Goliad was originally known as La Bahia, a name borrowed from the presidio. In 1829, the Mexican government renamed the settlement Goliad, a phonetic anagram of Hidalgo, to honor the father of the Mexican Revolution, priest Miguel Hidalgo.
Today in Goliad, old vaqueros belly up to chicken-fried steaks next to out-of-towners nursing craft beers. Folks in blue jeans and cowboy boots swing to country-and-western tunes in a dance hall named for German settlers, and an ancient Spanish presidio looms from a hill above the highway. As for the Hanging Tree, thankfully it hasn't been in use since 1870.
From the December 2018 issue