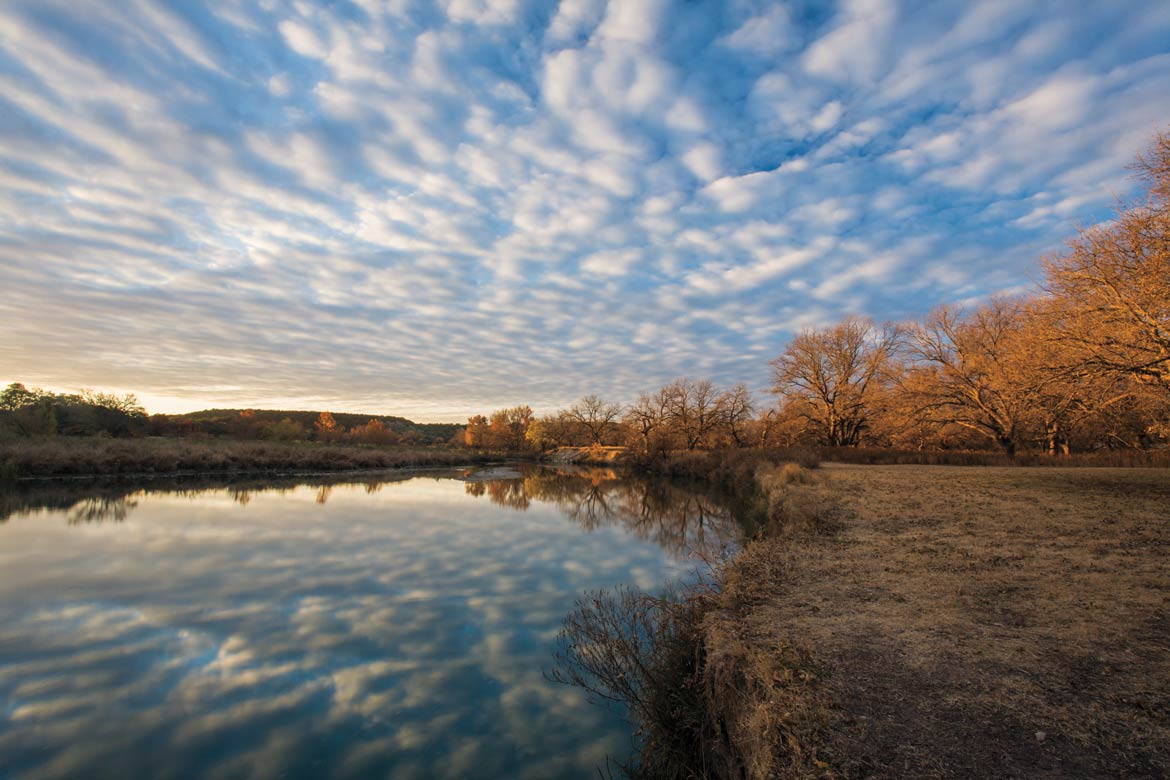 Anyone who's ever made New Year's resolutions knows they're discouragingly hard to keep. Most studies reveal only 8 percent of people who make them stick with them. Maybe part of the issue is that we tend to focus on tackling problems rather than having more fun. So this year, our staff is making Texas travel resolutions instead.
Most studies reveal only 8 percent of people who make resolutions stick with them.
I'm resolving to finally buy that Texas State Parks Pass so my kids can buck the trend of their generation, which spends more time indoors than any before, and glory in Texas' wide-open spaces.
Wes Ferguson, Managing Editor: For years I've wanted to drive my old Jeep Wrangler on the dirt roads of Big Bend National Park. I will need to do a whole lot of tinkering to get it running in time for a road trip this spring.
Matt Joyce, Senior Editor: Considering we live between droughts here in Texas, in 2019 I resolve to make the most of recent rains by getting out on the water—more swimming, more paddling, more fishing. In between, I aim to dry out by a crackling fire whenever possible, honing my tall-tale delivery with family, friends, and fellow sages of campfire smoke.
#TrueTexas2019

Share your Texas travel resolutions for the new year with us on social media or email us at [email protected]
Kimya Kavehkar, Associate
Editor: This year, I plan on taking a real summer beach vacation to the Gulf Coast, which I haven't done since I was a teenager. I've got Cinnamon Shore and lots of fried shrimp in my sights.
Jane Kellogg Murray, Events Editor: One of my goals in 2019 is to make it to one of the big three rodeos (Houston, Fort Worth, San Antonio). I've never been—an embarrassing realization for a native Texan. At my second rodeo, I'll finally stand in the light of truth when I say it's not my first.
Read on for more inspiration for your 2019 travel resolutions and visit our new destination guides featuring editors' picks in your favorite Texas towns.
From the January 2019 issue