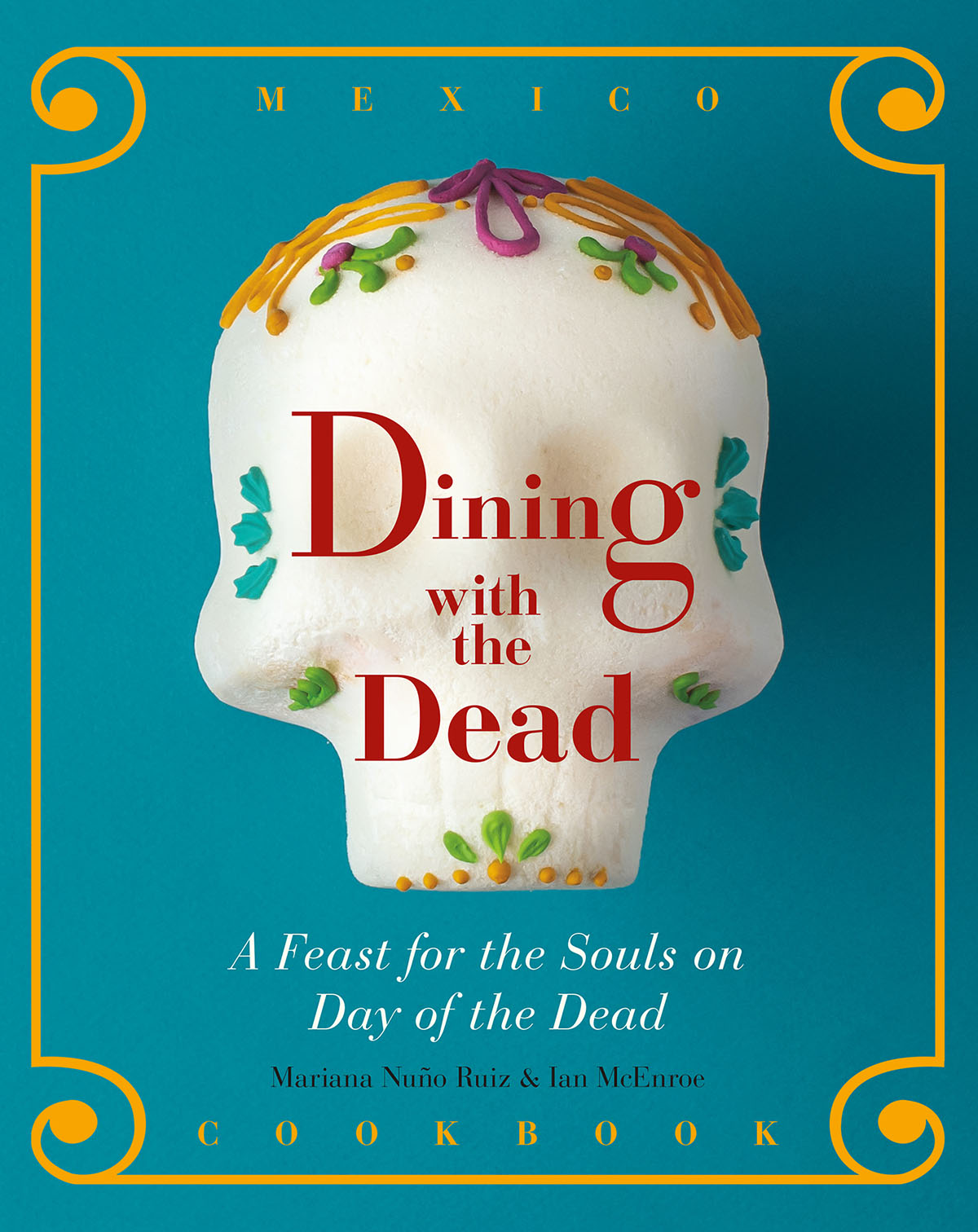 Mariana Nuño-Ruiz's love for cooking was awakened when her grandmother taught her to make salsa de molcajete martajada when she was 7 or 8 years old.
"She held my hand to the do the right movement with the molcajete and I didn't do very well," Nuño-Ruiz says. "Every time I make salsa now, it's like I have her with me."
Nuño-Ruiz tells this personal story and many others in a new cookbook she wrote with her husband, Ian McEnroe, called Dining with the Dead: A Feast for the Souls on Day of the Dead. Out this month, the book features insights on the origins and practices of Día de los Muertos, and more than 100 food and drink recipes made in various Mexican states during the Nov. 1-2 celebrations.
For Nuño-Ruiz, who grew up in Mexico and moved to Austin in 2008, this cookbook conveys the heart of the Mexican family and the beauty of holiday.
"As Mexicans, we celebrate around food and family," she says. "Food is one of the most important elements of Día de los Muertos since we believe our departed come to stay for one night to celebrate with us, to be with us. We cook their favorite dishes. Through food, we remember them."
The idea for the cookbook came about when the couple published a post on their cooking blog, Yes, More Please!, which featured a recipe for pan de muerto, a traditional skull-and-crossbones sweet bread baked during Día de los Muertos. An editor reached out with the idea to write a cookbook, and the duo decided to take on the project.
They traveled to the town of Patzcuaro in Michoacán, Mexico, for research. "We chose that area because of the very traditional way they do things," McEnroe says. "The families quietly wait in the beautiful cemeteries they decorate at the night vigil. That's the tradition we wanted to capture because it's the one that we find the most meaningful."
In addition to salsa de molcajete martajada and pan de muerto, readers will discover recipes for dishes like cochinita pibil, which McEnroe describes as "pork slow roasted in banana leaves with annatto seed;" ponches, an alcoholic punch infused with pomegranate or blackberries; and mukbil pibipollo tamal Yucateco, Yucatecan ceremonial tamale shaped like a pie and served in slices during the festivities.
Nuño-Ruiz and McEnroe believe that Dining with the Dead and the holiday in general will strike a chord with readers after the past two years of loss due to the pandemic.
"We wanted to portray the element of remembrance and honoring your departed in a very lively and happy way," Nuño-Ruiz says. "We want people to embrace that sentiment, especially now, when families have lost so many people. Maybe Día de los Muertos is a good tradition to embrace if it helps to soothe the loss."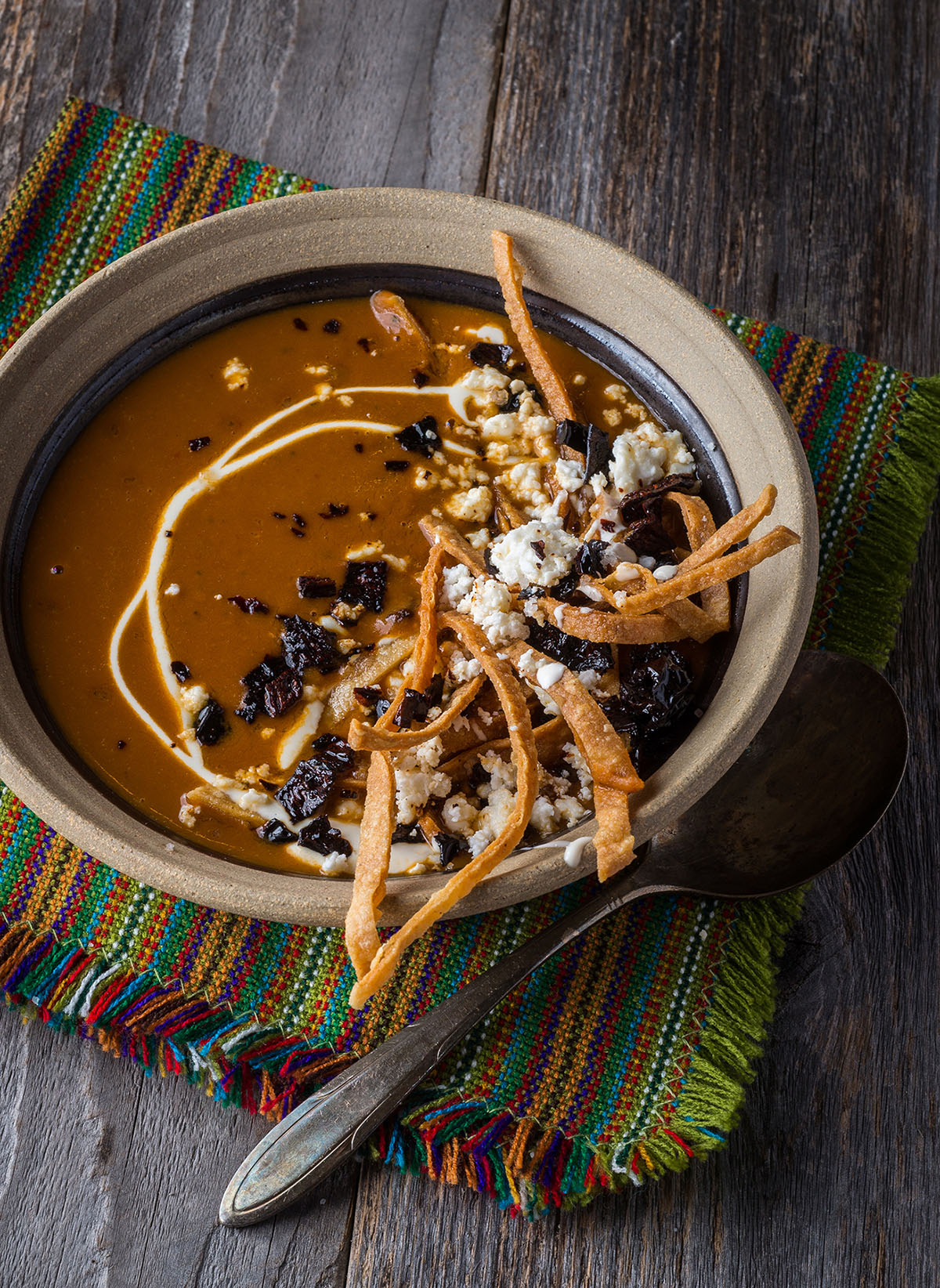 RECIPE
Sopa Tarasca
By Mariana Nuño-Ruiz
This Tarascan soup is primarily made with home-cooked beans with the addition of some chiles and tomatoes for flavor.
Photo by Ian McEnroe