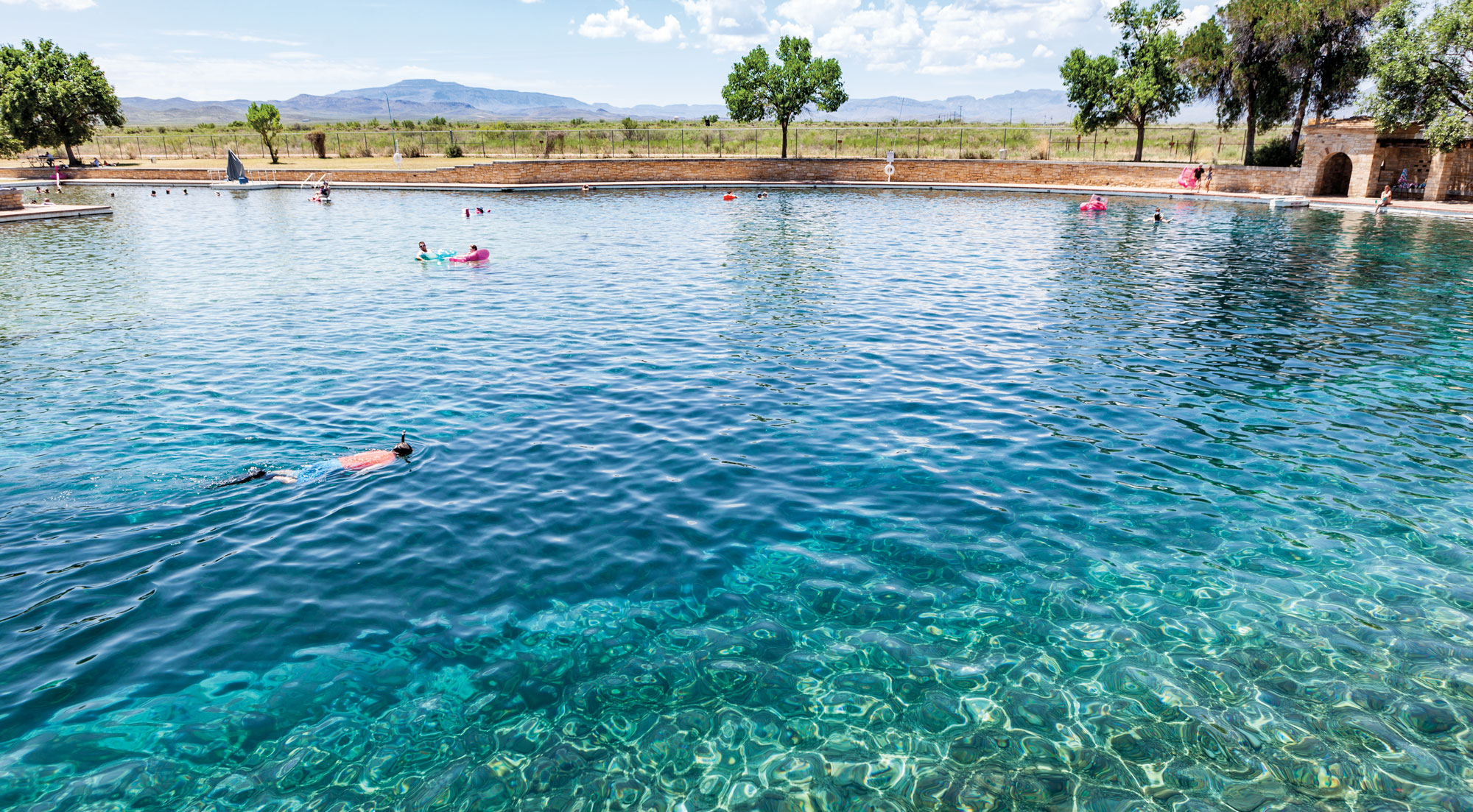 At Texas Highways, we not only share the stories that run in the monthly print edition of the magazine. We also post fresh content that expands on our print coverage and highlights other aspects of Texas travel. Here are the 10 stories that resonated with you, our readers, in 2019.
By Emily Roberts Stone
Balmorhea State Park reopened its 1.2 acre swimming pool on March 1 after 10 months of repairs to the rock-walled oasis, which was built around San Soloman Springs in 1933.
By Liz Lewis
Restored and converted boxcars make for historic and comfortable lodgings
By Texas Highways contributors
From cold beer to hot fiddling, new ways to explore the Lone Star State
By Texas Highways contributors
Take a break from city life and head to these 15 small towns brimming with quaint charm and new offerings.
By Andrew Sansom
Fried chicken mogul J. David Bamberger has dedicated more than half his life to restoring a Hill Country ranch and teaches others how to do the same.
By Pam LeBlanc, Jason Boyett, Clayton Maxwell, Dan Oko
Spend some time in and on the waters of these five lesser-known lakes, then visit the charming towns that surround them for a refreshing, slow-paced getaway.
By John Lumpkin
From their peach orchard in Stonewall, the Vogels share their family recipes.
By Joe Nick Patoski
The chilly waters of the Frio River have made it a summer staple for Texans looking for reprieve from the heat—here's how to make the most of the experience.
By Shawna Graves
Learn all about West Texas' most famous cocktail export
By Matt Joyce
The fire started in Mexico, jumped the Rio Grande, and burned about 100 acres in the Big Bend National Park, including the La Harmonia camp store and book store.