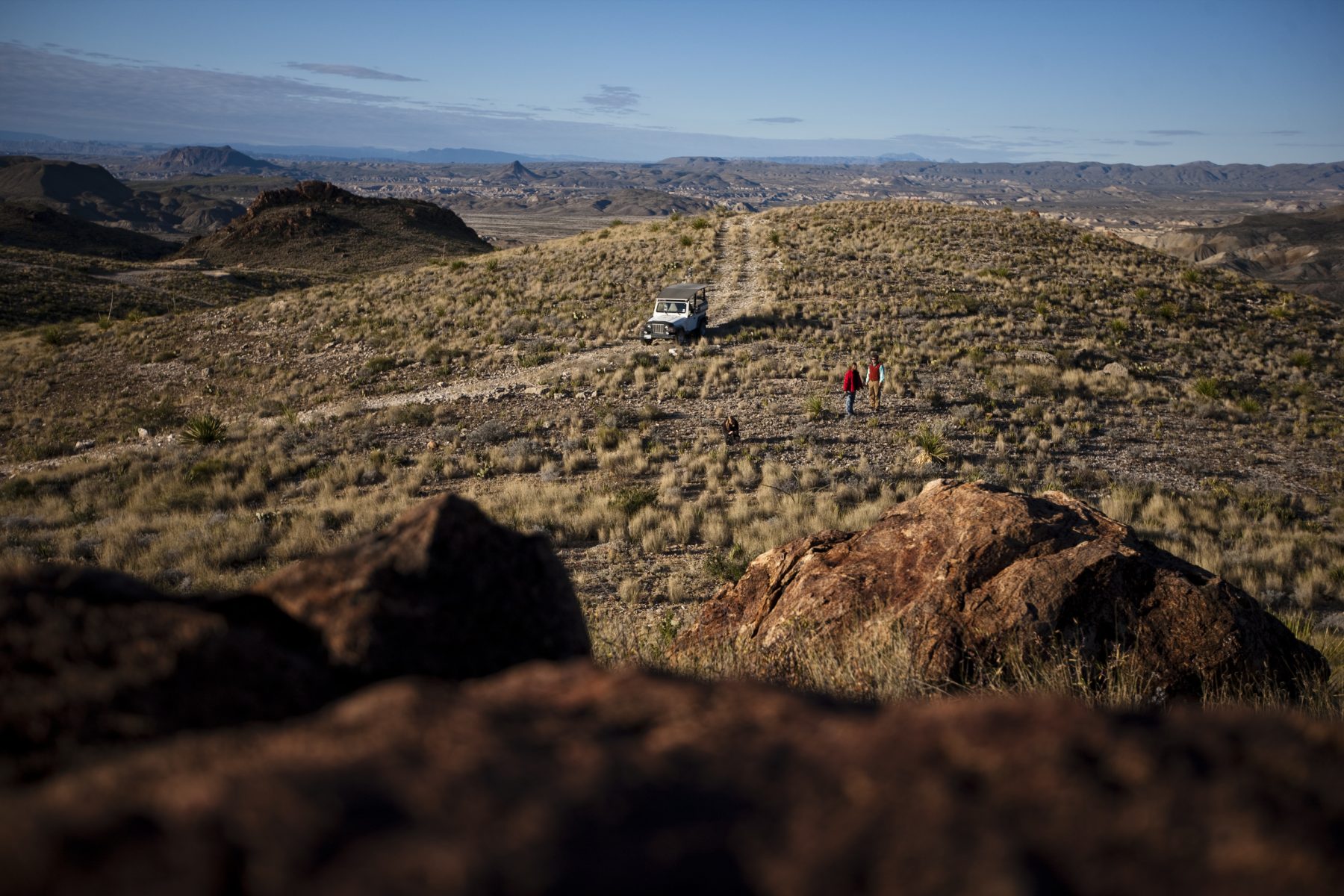 In the fall of 2018, my wife, Eileen, and I invited two friends to the outer reaches of West Texas for our annual couples' trip. Our pals, Terry and Anne Marie, live in Philadelphia—I came to know Terry when we were roommates at the University of Virginia in the 1960s. While Terry spent some of his high school years in Houston, it had been many years since he'd returned to Texas. While Eileen and I had been to Big Bend twice before (and to other parts of West Texas too many times to count), Terry and Anne Marie had never been. Terry also planned to knock three national parks—Guadalupe Mountains, Big Bend, and Carlsbad Caverns—off his bucket list during this trip.
My Favorite Texas Trip
While the country continues to remain at home due to restrictions around COVID-19, the staff at Texas Highways found ourselves reminiscing about our favorite Texas travels. In an effort to bask in the warm glow of wanderlust and plan for the future, we're introducing a new series, "My Favorite Texas Trip." In this collection, Texas Highways editors, contributors, and readers share the excursions around the Lone Star State that made the most impact on them.
We want to hear about your favorite Texas trip! Submit your story below.
Early in the morning, we saddled up in my Jeep Cherokee for the 80 mph jaunt west on Interstate 20. Our first stop was for lunch at Allen's in Sweetwater, halfway to our destination, Hotel El Capitan in Van Horn. Texas Highways had just displayed Allen's fried chicken on its cover (October 2018), so I loaned a copy to the gleeful owners. At a communal table, we shared endless platters of chicken and sides with an insurance agent, school teacher, a couple of tool pushers, and others.
Ann Marie saw the Rio Grande for the first time from Santa Elena Canyon, Boquillas Hot Springs, and the lonesome highway from Lajitas to Presidio. "My East Coast references are the Hudson and the Delaware and the Susquehanna," she recalled. "The setting was beautiful, though Rio Grande was more like a meandering stream."
A staff member at the Hotel El Capitan packed us a picnic lunch for the hourlong drive to Guadalupe Mountains National Park. We strolled the Pinery Trail, viewing the Butterfield Stage depot ruins, and the Smith Spring Trail. We settled at Frijole Ranch, a preserved historic home, to eat. "Sitting under the tree at the picnic table was like being in Little House on the Prairie," Ann Marie said. "I expected Pa Ingalls to come out the door," she said, referring to the Michael Landon character in the TV series. Later that evening, at dinner at El Capitan, Terry was in his element. An engineer by trade, he fit right in with a large group who were celebrating a birthday for one of the cloistered inhabitants of Amazon founder Jeff Bezos' Blue Origin space port 40 miles away.
Touring Marfa was a requirement because Ann Marie and Terry knew about it from stories in The New York Times. During a visit to Chinati Foundation's collection of sculptures by abstractionist Donald Judd, a laconic guide brightened when Terry revealed his professional background, prompting a discussion of the principles of Judd's milled aluminum structures. Besides Judd's rows of cubes, we checked out interactive art at Ballroom Marfa and the wrecked car sculptures at La Fundacion. We ate rustic Italian at Stellina, a tourist's favorite, but also at Mando's, popular among ranch hands for its huevos rancheros. We actually saw the Marfa Lights, distant hovering dots in the darkness, not twinkling but disappearing and reappearing.
The group tolerated my desire to make a short detour to Kokernot Field in Alpine. The baseball field is the result  of a Big Bend rancher's dream of replicating  Wrigley Field in Chicago. We hired a character straight out of a Hemingway novel as a guide—he drove us through Big Bend National Park in his four-wheeler. One night at Terlingua's Starlight Theater, Terry and I chatted with the evening's entertainer, a singer. He promptly left us when he spotted two women nearby. We were told males vastly outnumbered females in this town, and trying to find a date was "like looking for a parking space. The best are taken and the ones that are available are too far out."
By unanimous vote, we returned to Allen's on our way back to Dallas. Miracle of miracles, the ball cap I had forgotten there more than a week ago was still on the rack.
Tell us about your favorite Texas trip
Share your story with us! Select responses may be published on texashighways.com.