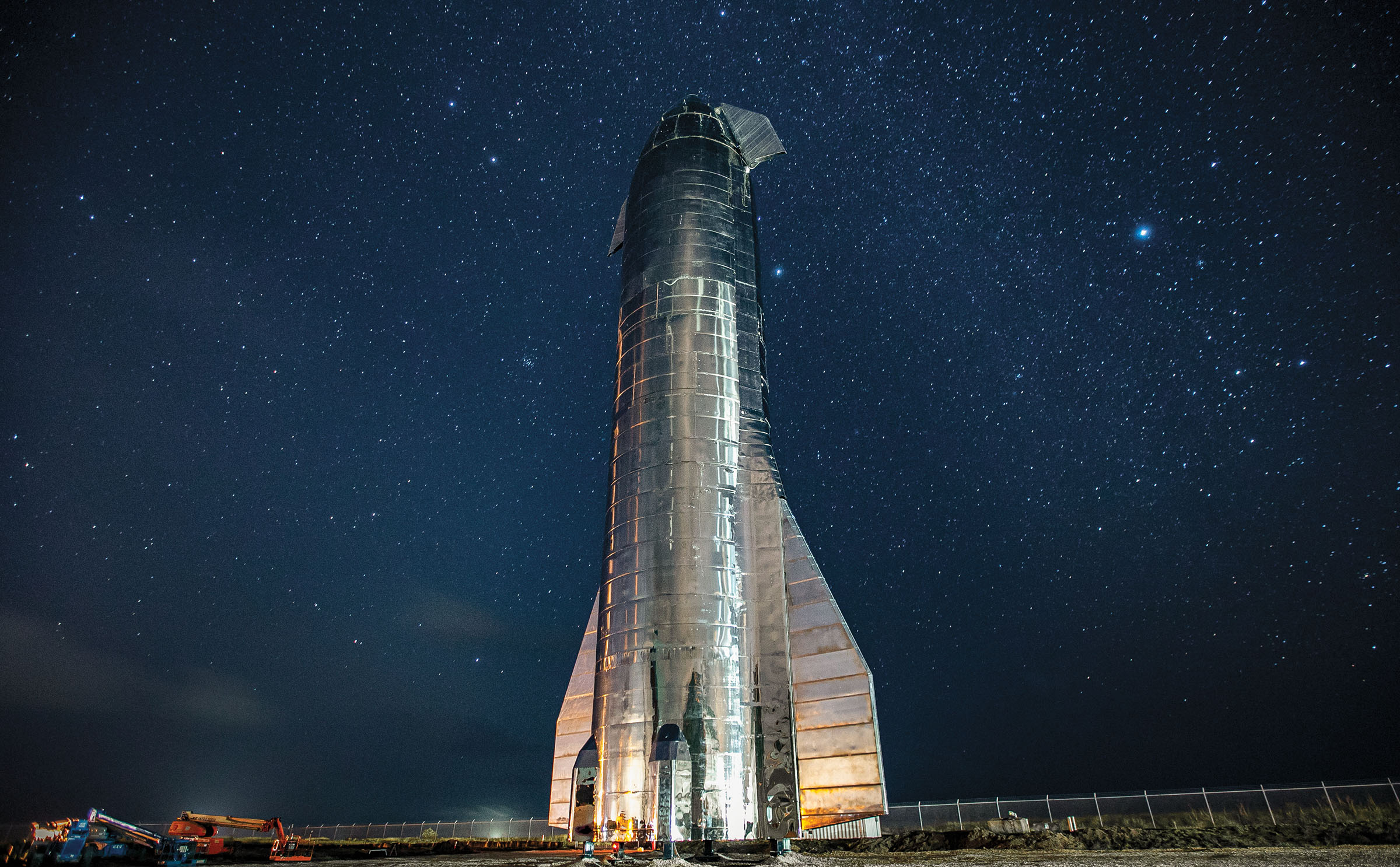 The first humans to land on Mars will likely blast off from a scrubby tidal flat on Boca Chica Bay in South Texas, a few miles north of the Rio Grande. Here, a short walk from the beach, billionaire entrepreneur Elon Musk has built a launch complex to one day send an intrepid band of pioneers hurtling into space on a mission to colonize the Red Planet. Although NASA has landed unmanned rovers on Mars, most recently Perseverance, a manned mission is still many years away. For now, Musk's team at SpaceX, the private spaceflight company he founded in 2002, is still testing the massive rockets that will carry his explorers on their interplanetary journey.
On a cool, windy day in early January, parked cars lined State Highway 4, the two-lane road running past the SpaceX facility. Beyond a chain-link fence, a few hundred yards from the street, the latest version of Musk's Starship prototype stood on its launch pad. The silver rocket, known as Serial Number 9 (SN9), rose roughly 12 stories. Tourists took photos while a film crew shot video atop a nearby sand dune. This area is evacuated during tests, but at other times you can drive right up to the launch pad, which isn't possible at NASA's Cape Canaveral.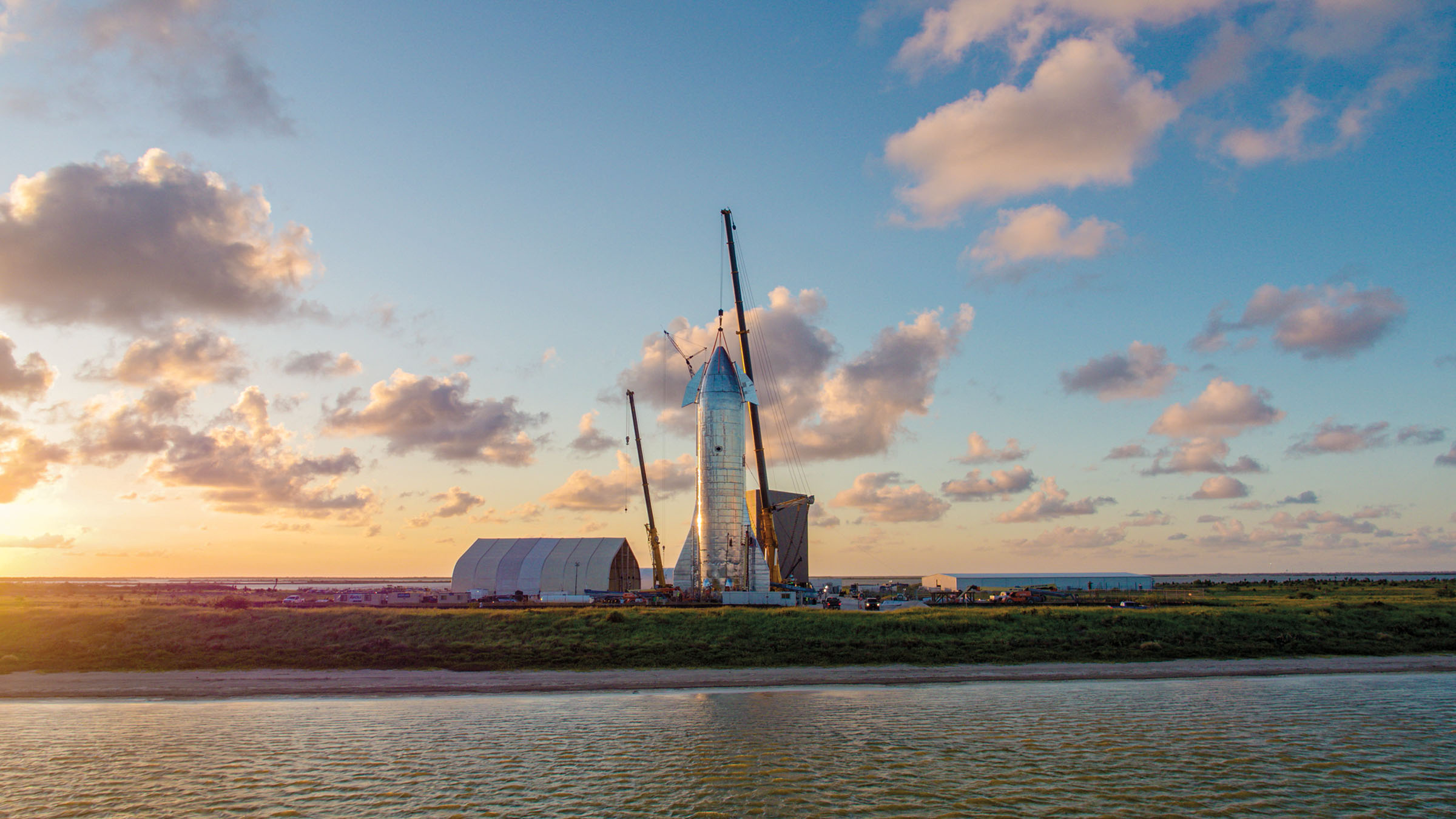 The chance to witness a rocket close-up is drawing tourists from around the world to this remote stretch of the Texas coast. For test launches, which SpaceX has been conducting around once a month since late 2020, the hotels on nearby South Padre Island nearly fill to capacity. Hundreds of sightseers throng Isla Blanca Park, which offers some of the best views. Those unable to make the trip watch launches live on YouTube channels like NASASpaceflight, which broadcasts from South Padre.
On the afternoon of Jan. 9—the second of SN9's planned launch dates—Terri Verbecken placed a folding lounge chair on a picnic table at Isla Blanca Park and watched the spectacle. Verbecken is a retired sales director from Colorado who winters in South Padre. She had a pair of binoculars and monitored the live YouTube feed on an iPad. Across a narrow inlet, 5 miles to the south, the rocket was clearly visible to the naked eye. Verbecken, an amateur astronomer, was also on hand for the launch of SN8 in December. "Oh my God, it was incredible," she said. "To watch it lift off and then roll over and come back down… It was like nothing I've ever seen."
Walter Corcuera and his son Jason drove overnight from Houston to catch the launch. They, too, had nabbed a picnic table, upon which they placed a camera tripod. "I've always wanted to see a launch in person rather than on TV," Corcuera said. On the other side of the park, Lucero Martinez and her fiancé were fishing in the bay while waiting for blastoff. Their children and nephews played in the sand. "It's amazing that this is happening here," said Martinez, who teaches at a Brownsville public school and planned to show her students photos of the launch. "I love what Elon Musk is doing, his vision."
Among space geeks, the Austin-based South African businessman and founder of the electric car company Tesla, is a nearly messianic figure. Cooper Hime, a 17-year-old from Missouri, graduated high school early so that he could move to South Padre with the hopes of eventually becoming an astronaut and being chosen by Musk as one of the first Mars colonists. "We need a backup copy of humanity in case something happens to Earth," Hime said. "That's the whole idea—to expand the scope and scale of consciousness for the species."
Dayton Costlow, a 44-year-old Marine veteran who served two tours in Iraq, also dreams of traveling to Mars. "We're going to start a new civilization," he said. "If I can help play any part in that, I would be happy to go. It's worth the risk and worth the sacrifice."
Not everyone in South Texas has welcomed Musk's arrival. In 2014, SpaceX quietly began buying up land around Boca Chica. It chose the location primarily for its proximity to the equator, where Earth's higher rotational speed means rockets need less propellant to reach orbit. Another reason was its sparse population: Nearby Boca Chica Village consists of three streets lined with one-story houses inhabited by around 30 residents. Most accepted buyouts from SpaceX, which then converted their homes into accommodations for its local workforce. The houses are easily identifiable from their gray-and-white paint schemes and the identical Airstream trailers parked in their driveways. Musk recently announced plans to officially incorporate his company town as Starbase, Texas.
Boca Chica's few remaining holdouts are also easy to spot. A "Come and Take It" flag hangs above the door of Rosemarie Workman's ranch-style house. A former chief financial officer from Minnesota, Workman bought her home two decades ago and splits her time between Boca Chica and her home state since retiring in 2011. She and her husband love walking to the beach and birdwatching in Boca Chica State Park.
"There are only nine of us left," Workman said. She has received five offers, none sufficient to buy a comparable home. "You find me a house that sits close to the ocean, with an unobstructed view of the water," she said. "In South Padre that would cost $800,000."
SpaceX has inconvenienced life in town. During rocket tests, often announced at the last minute, Cameron County police officers close the only access road for up to 12 hours. "You can't plan a family picnic or even a garage sale because you don't know if people are going to be able to get here," Workman complained. For rocket launches, which are more dangerous, SpaceX pays for residents to stay in South Padre hotel rooms. According to Workman, the engineers and scientists who now populate the town largely keep to themselves. That includes Musk, who stays in an unassuming bungalow across the street from Workman when he visits. "He doesn't talk to us," she said.
The SpaceX development has also impacted the environment. The launch site is sandwiched between Brazos Island State Scenic Park, Boca Chica Beach, and the Las Palomas Wildlife Management Area. Sea turtles lay their eggs on the beach, while shorebirds nest in the tidal flats. Many species stopped nesting there in 2020, around the time SpaceX ramped up its tests, according to David Newstead, director of the Coastal Bird Program. "The noise, the smoke, and the vapor clouds extend way beyond their own property line," Newstead said.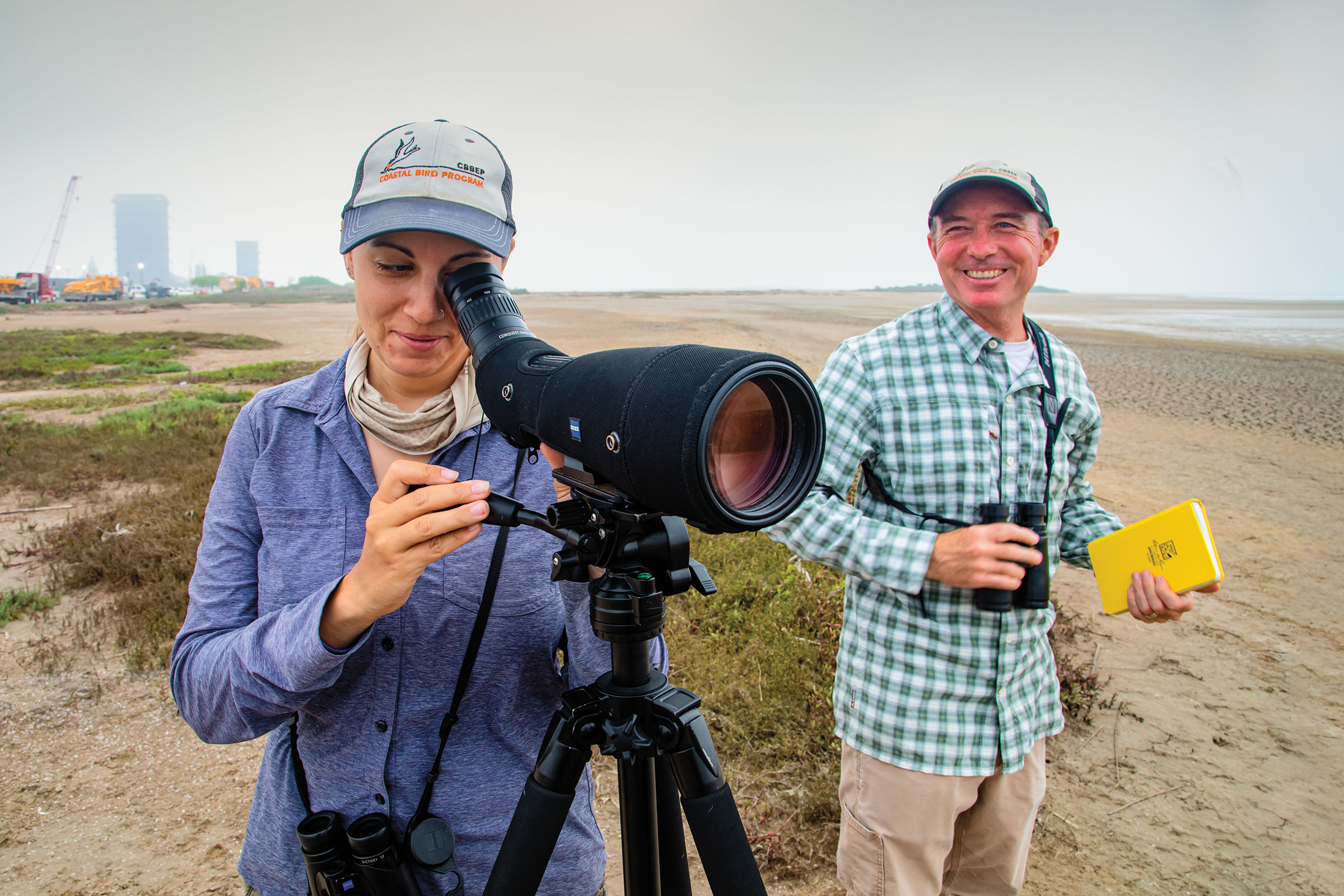 In March, a SpaceX rocket exploded in midair during a test launch—the third this year—showering the neighboring refuges with debris. Musk appeared unconcerned, tweeting, "At least the crater is in the right place!" Environmental activists worry that a rocket might crash-land in the ocean, killing marine life and disturbing the delicate coastal ecosystem. The increased traffic along SH 4 has been another issue. "We're noticing a lot of roadkill," Newstead said. "Javelina, coyotes, bobcats, chachalacas, nighthawks, mockingbirds, Harris's Hawks." (On May 5, SpaceX finally conducted its first successful takeoff and landing.)
Others have capitalized on SpaceX's presence. In January 2020, David Santilena, an airline pilot from Houston, purchased 10 acres of land about 8 miles west of the SpaceX launchpad and opened Rocket Ranch, where tourists can park their RV or rent a three-room house. Guests have the option to watch the launch from the property or from a pontoon boat on the Rio Grande. Santilena said bookings have been steady, with people coming from as far away as New Zealand. SpaceX recently announced a major expansion of its Boca Chica facilities, suggesting its tourist appeal will only grow.
Resources for Rocketeers
Watch Party
Located on the southernmost tip of South Padre Island, Isla Blanca Park offers shaded picnic areas, ample parking, fishing jetties, and unobstructed views of SpaceX launches.
The south-facing rooms at the Pearl South Padre Resort feature balconies with excellent views of launches. 956-761-6551; pearlsouthpadre.com
Rocket Ranch offers views 8 miles west of SpaceX. Guests can also take a pontoon boat on the Rio Grande to watch launches. 832-326-5741; rocketranchbocachica.com
Frequent Fliers
To find out about tests, go to nasaspaceflight.com and the Twitter accounts @BocaChicaGal (run by a Boca Chica Village resident), @BocaRoad (announces Boca Chica road closures), and @op_boca (provides live updates on SpaceX tests).
Unfortunately, not all rocket chasers get to see a launch. SpaceX is notoriously secretive, releasing little advance information. (The company did not respond to an interview request for this story.) One trick is to track the so-called Temporary Flight Restrictions issued by the Federal Aviation Administration to ensure airplanes don't fly above the rocket. Social media is also key for monitoring highway closures and any warnings SpaceX issues to Boca Chica residents.
But tests can always be aborted. SN9 ended up sitting on its pad all weekend, disappointing tourists like Corcuera and Martinez who had driven to South Padre to see the big event. It later turned out that the rocket needed further maintenance before it could launch. As the sun began to set that afternoon, Verbecken folded up her lounge chair, stepped down from the picnic table, and prepared to head home.
She would be back.
From the June 2021 issue