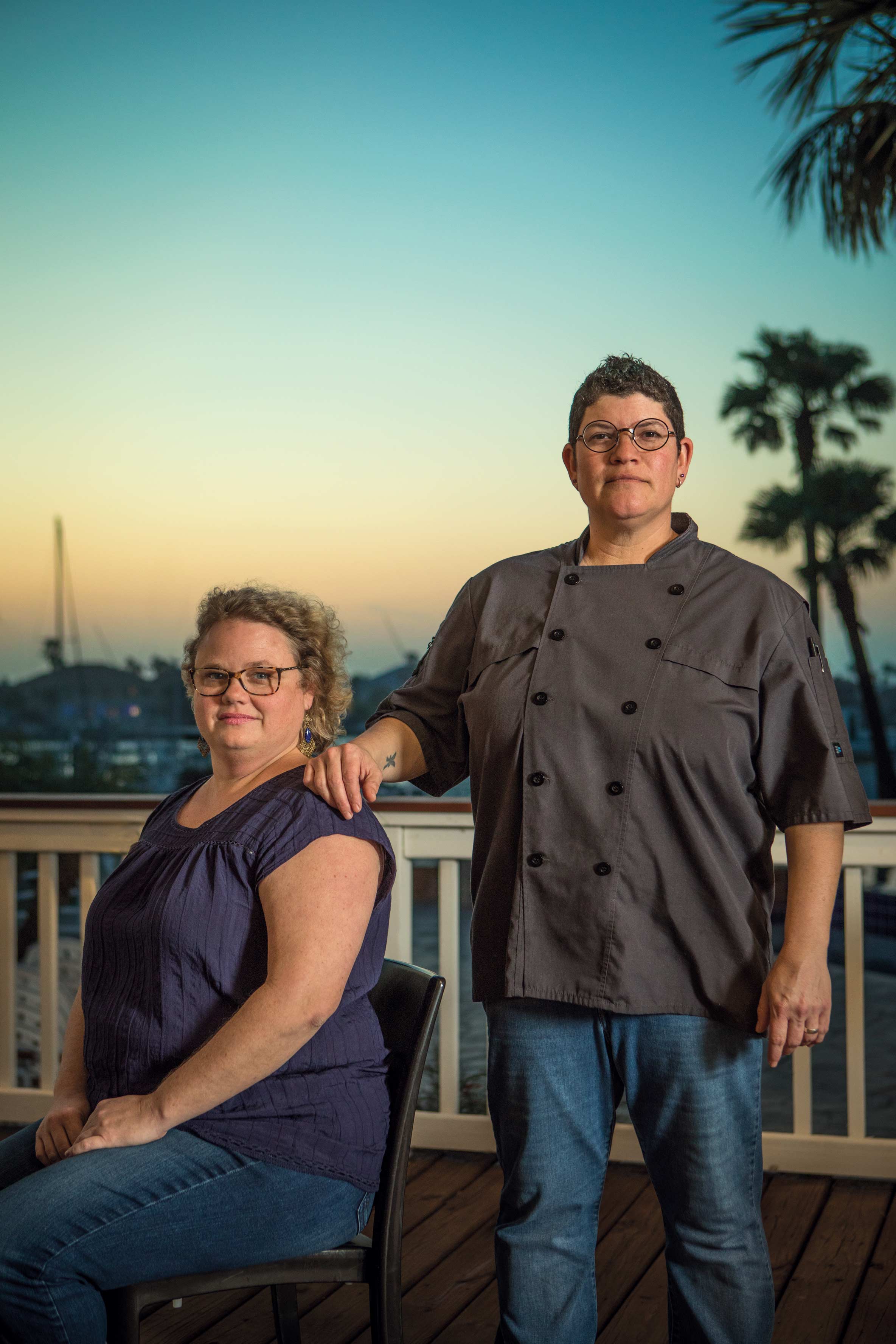 Chef Tiana Worsham's earliest memories of cooking for others "happened in a little house on Polaris Drive in Portland," her childhood home in the Corpus Christi suburb across the bay from The Phoenix Restaurant and Bar in Port Aransas, which she co-owns with her partner Vanessa Brundrett.
Worsham helped her grandmother, Jocelyn Mouttet, an émigré from the Caribbean island of Trinidad, in the family kitchen. "I saw what she did made everybody happy," she recalls. "It was very rewarding and important. I wanted to learn how to make people feel that way."
Her grandmother stewed whole blue crabs from the Gulf, and spiked them with curry. "We put it out in the back yard with newspapers and went after it," Worsham says of family gatherings. "We had to learn how to pick crab before we learned how to eat."
The Worsham clan's enthusiasm for Mouttet's food motivated Worsham to start her culinary apprenticeships as soon as she graduated from high school. It also influenced her preference for piquant dishes and reinforced her choice in hiring Omar Brown, the Phoenix's current sous chef who grew up in Ocho Rios, Jamaica.
"We share a fondness for super-flavorful spicy food," she says. "We have to make sure we don't overdo it."
Read More

Phoenix Restaurant and Bar bounces back after being destroyed by Hurricane Harvey »
That leads to Thai coconut red curry added to scallops or cilantro ginger pesto to slaw. Sriracha, wasabi, golden garlic, cilantro, and sweet chile sauce find their way into entrees, small plates, and sushi—the restaurant's nearly 20 versions are named for favored customers. The Phoenix's menu tends to stay with the same protein from one month to the next, but with different preparations based on seasonal ingredients and experimentation reflecting Worsham's and Brown's passion for Caribbean and Asian flavors.
After Hurricane Harvey wrecked the previous iteration of the Phoenix, Worsham and Brundrett moved their restaurant into a much smaller space at Island Moorings. Castaways Seafood and Grill, a more traditional Gulf restaurant, is now in Phoenix's old larger quarters after a year's renovation. Castaways reopened in August, a year after Harvey flattened its original venue—anglers are overjoyed to have back their go-to destination for cooking their catch.
Although the Phoenix's new space is smaller, it's allowed its staff to hone in on its craft. "It's back to our roots," Worsham says.