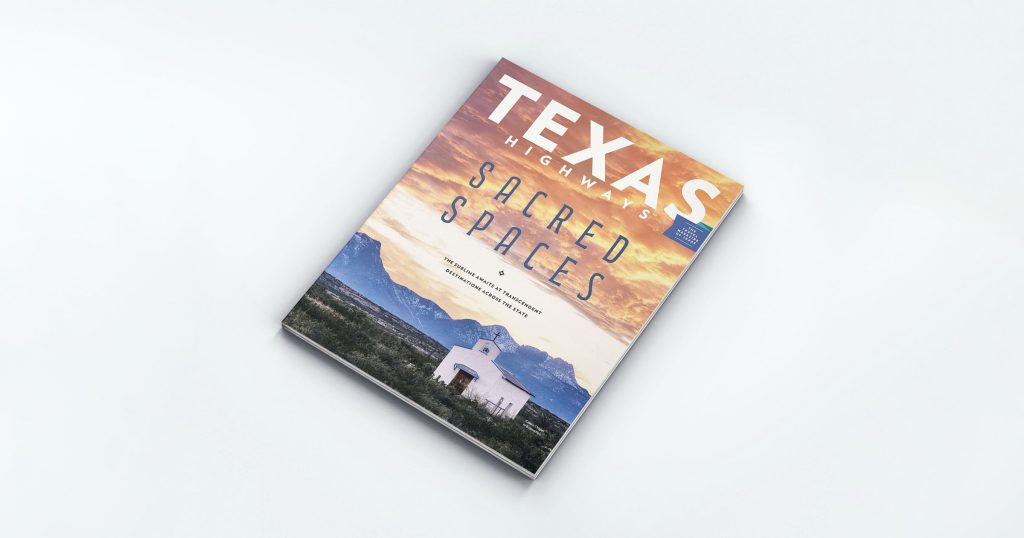 Texas Highways is seeking an art director to conceptualize designs and produce layouts for our award-winning travel magazine and other ancillary publications. Ideal candidates are passionate about magazine journalism and all things Texas—the state's culture, food, history, and, of course, travel destinations. Candidates should have experience in managing multiple deadlines simultaneously; designing internal marketing materials and advertisements; selecting and commissioning illustrations; effectively collaborating with design, editorial and marketing teams; and assisting with web design, newsletters, social media graphics and video production. Compelling candidates will have equally strong project management and interpersonal skills.
See below for more information, and when you're ready to apply, click here. This position is open until filled.  
Location
Hybrid, two days a week in person at 6230 East Stassney Lane, Austin
Duties
The essential duties for this job include:
Researches, plans, develops and produces various written layouts for magazine, website, ancillary travel publications and internal marketing materials

Coordinates, assigns and monitors photographic work for staff and contract workers

Helps conceptualize magazine covers and photo essays

Directs freelance artists to produce illustrations, maps and other graphic elements

Performs production work in the field and/or studio as needed

Shows initiative and action beyond what is required; is self-starting and completes assignments independently without constant supervision.

Answers inquiries regarding specific areas of expertise

Performs other duties as assigned
Experience
5 years in design for publications or communications related activities

Experience can be satisfied by full-time or prorate part-time equivalent

5 years magazine experience is preferred but not required

Related graduate level education may be substituted for experience on a year per year basis
Education Requirements
Bachelor's Degree in Graphic Design, Communications or related disciplines
Compensation
$75,000-$90,393 starting salary, depending on experience.
Benefits
Retirement benefits (monthly employee and state contributions)

Insurance benefits (medical, dental, vision, FSA, short- and long-term disability, optional life insurance, dependent term life insurance, prescription drug program, employee assistance program)

Paid leave (vacation, sick, state holidays, voting, wellness)

Tuition Assistance Program

Flexible work schedules

Work-life balance

Wellness program

Longevity pay
---
About Texas Highways:
Designated the "Official Travel Magazine of Texas" by the Legislature in 1975, Texas Highways has evolved into an award-winning, multimedia brand, reaching over 2 million readers monthly. Top writers and photographers showcase the best of Texas' people, places, and wide-open spaces. The mission of Texas Highways is to inspire travel to and within the state of Texas.Texas Highways provides readers with a curated guide to the state's small towns, hidden gems, and natural wonders. Stories focus on Texas' diverse cultural, historical, scenic, and recreational treasures accompanied by strong photography highlighting the state's natural beauty.
The team also produces a suite of free informational materials that are used by the traveling public, including the Texas State Travel Guide, the Texas Official Travel Map, the Texas Highways Events Guide, and the Texas Highways Wildflower special interest publication.