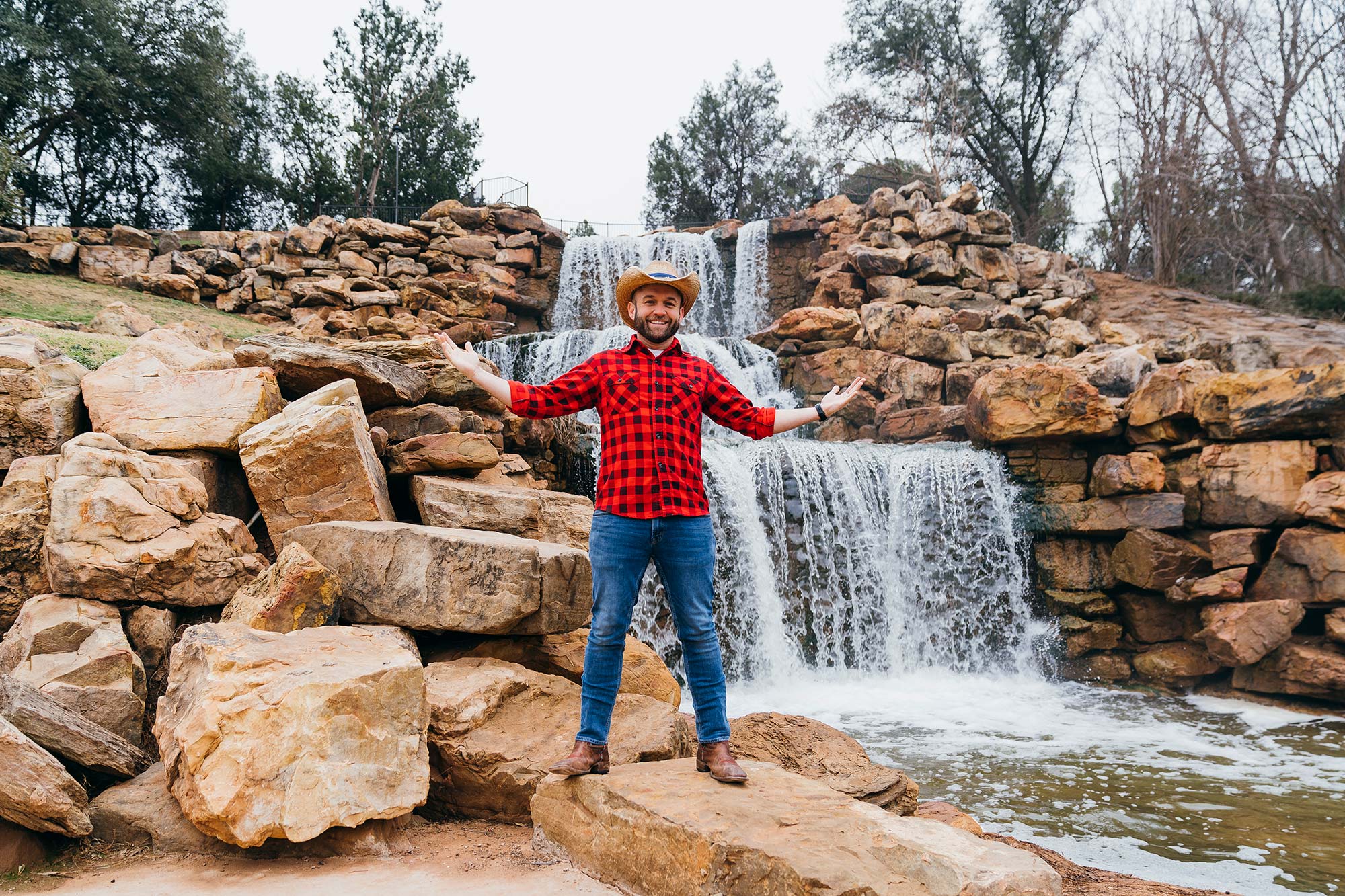 While most of Texas has a friendly-ish rivalry with Oklahoma, there's a region of North Texas that's so close to the border that it practically blends with the Sooner state. This region—called Texoma—contains Wichita Falls, a fun-loving town that features charming oddities, a passionate biking community, and its own signature cocktail.
World's Littlest Skyscraper
It's a tale as tall as Texas, but with a building that's much, much smaller. This mini skyscraper was built in 1919 when a con man sold boomtown investors on the idea of a massive downtown building. But what they didn't realize was that the approved blueprints were in inches—not feet. And that's how this 40-foot-tall "skyscraper" came to be. Thankfully, the embarrassed townsfolk didn't tear it down, and now visitors can appreciate one of the "littlest" views in Texas.
The Original Casa Mañana
This place will definitely give you something to "taco" bout. Their signature red tacos (yes, red) are a local delicacy and have been handmade here for more than 75 years. The red color comes from a special chile powder blend that's rolled into the dough. What emerges from the deep fryer is a puffy and crispy taco that's unlike anything else in Texas. Slather on the housemade wine sauce and you can't lose.
Professional Wrestling Hall of Fame & Museum
How's your suplex? Don't worry, you'll have plenty of time to perfect it at this museum dedicated to professional wrestling. You'll get body-slammed with knowledge about the men and women of the sport, going back to the days of Abe Lincoln, who was once a pro wrestler himself. There are artifacts and stories that will have you eager to jump in the ring. Luckily, the museum houses one that was used in Madison Square Garden.
Wee-Chi-Tah Trail
Most don't know that Wichita Falls is one of the most intense biking communities in America—it hosts the famous Hotter'N Hell Hundred every August. But every day of the year you'll find riders cruising the trails along the Wichita River. This well-manicured path includes drops, bridges, and a 450-foot wooden track that meanders 10 feet in the air without side rails. Just don't look down!
P2 The Deuce
This bar and restaurant has been a local hangout for decades. Partly because it's one of only three drive-in bars left in America where you can actually be served in your car. But also because they invented the locally famous Red Draw—a concoction of ice-cold draft beer and tomato juice that hits the spot on any Texas day. 
Whether you follow my footsteps or forge your own path, I hope to see you on the road.
Chet Garner is the host of The Daytripper travel show on PBS. To view the Wichita Falls episode visit thedaytripper.com. Follow along on Facebook, Instagram, and Twitter.
From the January 2020 issue